Sunday 19th January – Friday 31st January 2025

Leaders: Wild Images leader to be announced and a local guide

13 Days
Group Size Limit 5
VIETNAM BIRD PHOTOGRAPHY TOURS WITH WILD IMAGES
Vietnam is home to an amazing diversity of stunning rainforest-dwelling birds and other wildlife. However, these inhabitants of the rich but rapidly diminishing lush tropical rainforests, have long remained almost invisible to keen photographers! The habitat itself makes the photography difficult, but coupled with the shyness of most of the wildlife (mostly due to intense hunting and poaching pressure), it has, until now, been nearly impossible to achieve decent images of these superb species. However, in recent years, with the expansion of ecotourism, and the realization that wildlife photographers bring value to the local economy, the tide is beginning to turn.
The rainforests of the stunning Indochinese region are home to a great array of Southeast Asian birds, including a number of species restricted to Indochina itself. On this particular trip, we will concentrate on just three areas in the south of Vietnam. Here, with the help of some excellent local contacts, we will focus on finding and photographing a number of the more spectacular species. In recent years, dedication has led to several species being lured in to feeding areas, where they can be viewed from relatively spacious mesh hides. The nature of the photography means that one does not need to spend too long in any one hide, and can come and go relatively as one pleases.
Of prime interest to many a birder and photographer alike, are the gorgeous, though usually ultra-elusive pittas, and during our visit, we should have the opportunity to photograph the stunning Bar-bellied Pitta as well as Blue-rumped and Blue Pittas from these hides. Equally impressive are colourful Siamese Fireback pheasants and jewel-encrusted Germain's Peacock-Pheasants. These same hides also play host to a number of other gorgeous species, including such delights as Orange-headed Thrush and Siberian Blue Robin.
We will also have the opportunity to explore some of the areas on foot and by jeep, where other subjects will have our fingers twitching! Gorgeous photogenic Red-cheeked Gibbons are often approachable, as are impressive Great Hornbills, and we will also spend some time in the natural grasslands attempting to photograph the stunning Green Peafowls and with luck, even the impressive Gaur.
Although we will spend most of our time in the forest, we will also have a chance to experience some of 'real' Vietnam! A transit through Ho Chi Minh City is an eye opener for anyone: the numbers of mopeds have to be seen to be believed! We will also get to experience the exquisitely tasty Vietnamese cuisine at each of our bases!
Accommodation & Road Transport
The hotels used during our Vietnam Bird Photography tour are of a good standard. Road transport is by minibus (passenger van) and roads are generally of a good standard.
Walking
The walking effort during our Vietnam Bird Photography tour is easy.
Climate
At lower altitudes in Vietnam it will be hot and relatively humid. At higher altitudes the weather is similar but temperatures are a little cooler. It will be generally rather humid, and some rain, particularly in the afternoons, is likely.
Photographic Equipment
For bird and other wildlife photography on this tour we recommend an effective telephoto length of 500–600mm with DSLR or mirrorless cameras. We will often be shooting in fairly low-light conditions, making a full frame sensor preferable, as it will be advantageous to be able to shoot at high ISO without excessive noise.
If you have questions about what equipment you ought to bring, please contact us.
Photographic Highlights
Pitta photography, with the potential to photograph Blue, Blue-rumped and Bar-bellied (arguably the world's most beautiful) Pittas at close range from hides/blinds.
Pheasant photography, with potential to photograph Siamese Fireback and the delightful Germain's Peacock Pheasant at close range from hides/blinds.
Photograph other attractive forest species from spacious hides/blinds, including Siberian Blue Robin and the delightful Orange-headed Thrush.
Experience the magical Cat Tien National Park, where we should be able to photograph other stunning species such as Green Peafowl and the delightful Red-cheeked Gibbon while on foot.
Visit the exciting Da Lat plateau, where we can photograph rare endemics including the stunning Collared Laughingthrush and Indochinese Wren Babbler from hides/blinds.
For those who wish, we can attempt to find and photograph some nightbirds, such as the amazing Blyth's Frogmouth.
OUTLINE ITINERARY
---
To see a larger map, click on the square-like 'enlarge' icon in the upper right of the map box.
To see (or hide) the 'map legend', click on the icon with an arrow in the upper left of the map box.
To change to a satellite view, which is great for seeing the physical terrain (and for seeing really fine details by repetitive use of the + button), click on the square 'map view' icon in the lower left corner of the 'map legend'.
PRICE INFORMATION
Wild Images Inclusions: Our tour prices include surface transportation, accommodations, meals and entrance fees.
Our tour prices also include all tips for local guides, drivers and accommodation/restaurant staff.
Deposit: 20% of the total tour price. Our office will let you know what deposit amount is due, in order to confirm your booking, following receipt of your online booking form.
TO BOOK THIS TOUR: Click here (you will need the tour dates)
---
2025:
provisional £3760, $4990, €4490, AUD7380. Ho Chi Minh City (Saigon)/Ho Chi Minh City (Saigon).
Single Supplement: 2025:
£350, $470, €420, AUD690.
If you are travelling alone, the single supplement will not apply if you are willing to share a room and there is a room-mate of the same sex available.
This tour is priced in US Dollars. Amounts shown in other currencies are indicative.
Air Travel To & From The Tour: Our in-house IATA ticket agency will be pleased to arrange your air travel on request, or you may arrange this yourself if you prefer.
VIETNAM BIRD PHOTOGRAPHY TOUR: DETAILED ITINERARY
Day 1
The tour begins today at Ho Chi Minh City airport (the official name for Saigon), from where we will take an afternoon flight to Da Lat for a four nights stay.
Days 2-4
The Da Lat (or Lang Bian) Plateau is home to a remarkable avifauna dominated by Indochinese endemic species and also Indochinese subspecies of birds with Himalayan affinities. The town of Da Lat itself is a pleasant and traditional hill resort for the inhabitants of Saigon and was a major destination for bird collecting expeditions during French colonial times: many of the unique birds discovered on the plateau were taken close to the town limits or on the nearby peaks. The resort was founded in 1893 by the famous French doctor Yersin, who recognized the site's health-giving qualities and the surrounding area now produces large quantities of fruit, vegetables and flowers.
The Bidoup-Nui Ba National Park which also includes Mount Lang Bian (c2200m), the third highest peak of the plateau, is only a short distance from the town. We will spend much of our time visiting a series of hides in the area. Most of the 'hides' are actually enclosed mesh blinds which are relatively spacious and comfortable to use.
One of our prime photographic targets will be the stunning endemic Collared Laughingthrush which we have a great chance of photographing at close range. Other hides in the area attract the interesting Indochinese Wren-Babbler (also known as Short-tailed Scimitar Babbler) and stunning Orange-headed Ground Thrush, whilst other species that are not usually photographable away from setups such as this include the tiny Grey-bellied Tesia, the lovely White-tailed Robin, the dainty Spotted Forktail, the chunky Large Niltava, the colorful Snowy-browed Flycatcher, Grey-throated Babbler and the subtle Lesser Shortwing. Sometimes the attractive Rufous-throated Partridge also visits the hides.
If conditions are right, we will also spend some time trying to photograph the interesting local race of Common (or Red) Crossbill and Vietnamese Greenfinch at a drinking pool.
We will spend a little time away from the hides, enjoying a little 'speculative' photography. In the mixed forest surrounding Tuyen Lam Lake and at another nearby site, native pine forests abound where such species as Indochinese Barbet, Burmese Shrike, White-cheeked Laughingthrush, Dalat Shrike-Babbler, the endemic Grey-crowned Crocias, Vietnamese Cutia and Black-throated Sunbird (here of the beautiful, red-breasted johnsi race) may all be found, and with a bit of luck we'll be able to rattle off a few shots at some of these species.
Day 5
After some final birding at Dalat we will drive south to Di Linh for a two nights stay.
Day 6
Today we will have all day at Deo Nui San, a pass surrounded by impressive forested hills. Much of the time will be spent at another mesh hide, which is particularly good at attracting the stunning Blue Pitta, and we will wait patiently for this gem to appear.
Whilst waiting, a few other photographic subjects are likely to appear, and these may well include Orange-headed Ground Thrush or the attractive White-throated Rock Thrush. If we are very lucky, we may even photograph the endemic Orange-breasted Laughingthrush, but this rapidly declining species has become increasingly rare through poaching in recent years.
Day 7
After a second morning at day at Deo Nui San, we will drive to Cat Tien National Park for a six nights stay.
Days 8-12
Cat Tien was the first national park to be established in southern Vietnam and is situated only 100 kilometres to the northeast of Saigon. The park lies at the base of foothills which eventually lead to the Da Lat highlands. The beautiful lowland forest in the eastern half of the park is probably one of the last remaining areas that supports almost the full spectrum of the rich Cochinchinese avifauna and was very fortunate to escape the spraying with defoliants during the civil war that destroyed vast tracts of forest elsewhere in southern Vietnam.
Much of our time here will again be focused on a series of excellent mesh hides which attract a mouth watering array of specialities, but of course it takes time to connect with them all! At one hide we should have great opportunities to photograph the absolutely stunning Bar-bellied Pitta, whilst at another, the subtly beautiful Blue-rumped Pitta is a regular visitor. Two more stars of the show are the stunning Siamese Fireback and the sapphire-studded Germain's Peacock-Pheasant.
Whilst waiting for these star performers, a number of other lovely species are likely to keep our lenses busy. Colorful Emerald Doves and wild Red Junglefowls can often be found, whilst attractive passerines include delightful Siberian Blue Robins, Tickell's Blue Flycatchers, amazing White-tailed Shamas and Oriental Magpie Robins. Subtle Puff-throated, Buff-breasted and Abbot's Babblers can make for surprisingly interesting subjects, whilst an array of bulbuls are often on show, including colorful Black-headed and Black-crested Bulbuls and Stripe-throated and Streak-eared Bulbuls. Several species of mammal are also likely to appear, ranging from the lovely Northern Smooth-tailed Treeshrew and Indochinese Ground Squirrel to Javan Mongoose and even Wild Boar! With luck we will also have a Green-legged Partridge feeding at one of the hides!
On one or two afternoons we will take a jeep into the grasslands of the park. Here we will attempt to seek out and photograph the superb Green Peafowl which is not uncommon in the area. Getting great photos of these species is not necessarily a given, but we will give it a good go. Whilst looking we may even encounter some Gaur, a huge bovid that is sometimes called Indian Bison.
Nearer to our accommodation, we should have a great chance of photographing the Red-cheeked Gibbons. This most delightful of primates has become habituated here and makes for a cracking photographic subject. Also here are Great Hornbills, some of which have become unusually confiding, whilst after dark, we may be able to find Blyth's Frogmouth, a most bizarre subject if it obliges!
Many other species occur in the park and we will spend a little time exploring the park on foot, looking for speculative subjects. Although most species are relatively shy and therefore difficult to photograph, we will make a special effort to find the colorful Black-and-red Broadbill which can at times be quite confiding and very photogenic.
Day 13
After a final morning of photography at Cat Tien, we will drive to Ho Chi Minh City airport where the tour ends late this afternoon.
Vietnam: Bird Photography Tour Report 2023
by Pete Morris
Following on from the success of our inaugural 2020 Wild Images bird photography tour to Vietnam we returned to repeat our adventure early in 2023. The tours were three years apart, but more importantly than that, they were covid apart. This of course meant that there had been virtually no birding or photography trips in […]
View Report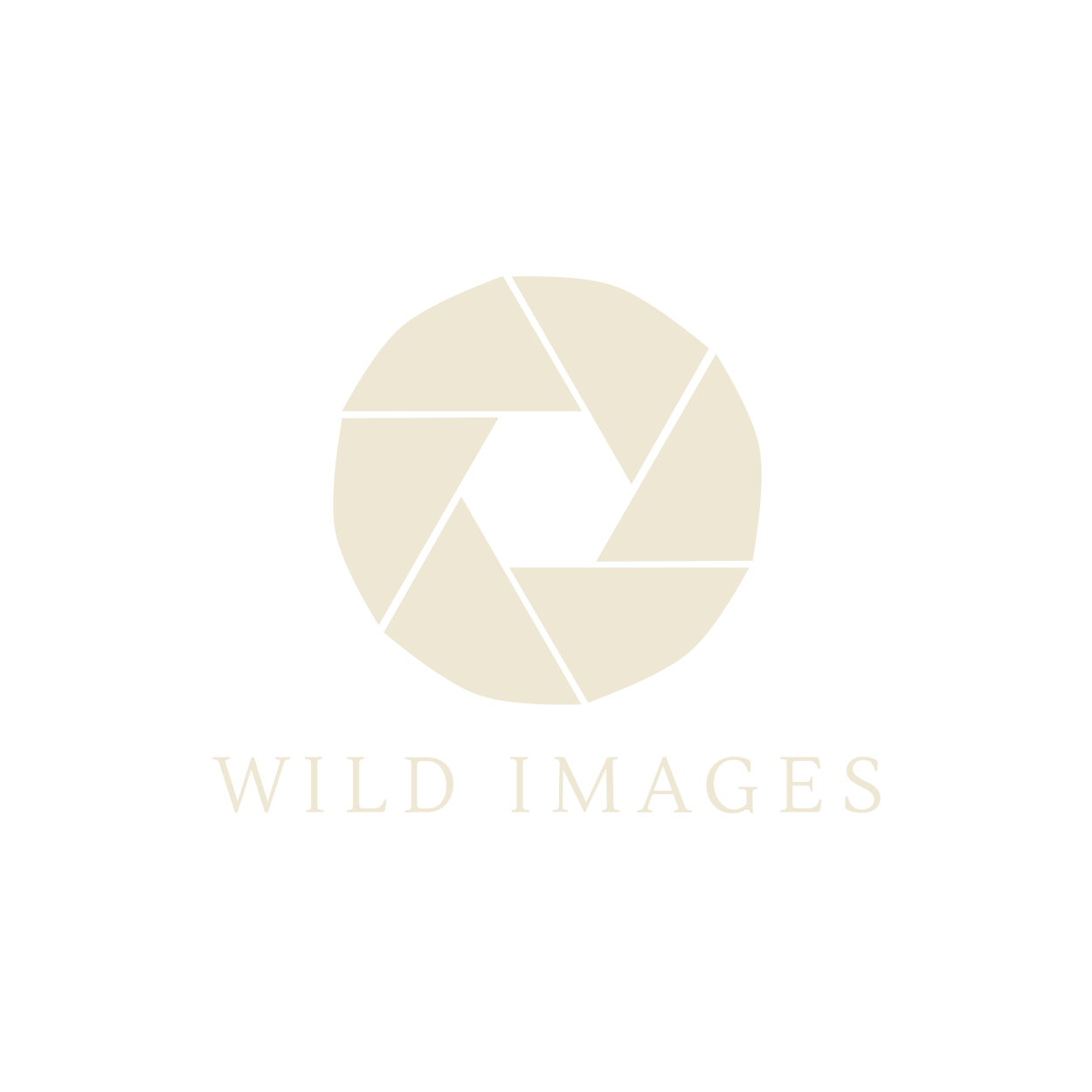 ---
Vietnam: Bird Photography Tour Report 2020
by Pete Morris
Not only was this our first Wild Images bird photography tour to Vietnam, it was also the first Wild Images tour of its kind – an entire trip focused on photographing birds in tropical rainforest. Generally speaking this is an extremely difficult discipline, as most tropical birds are shy and difficult to approach, and light […]
View Report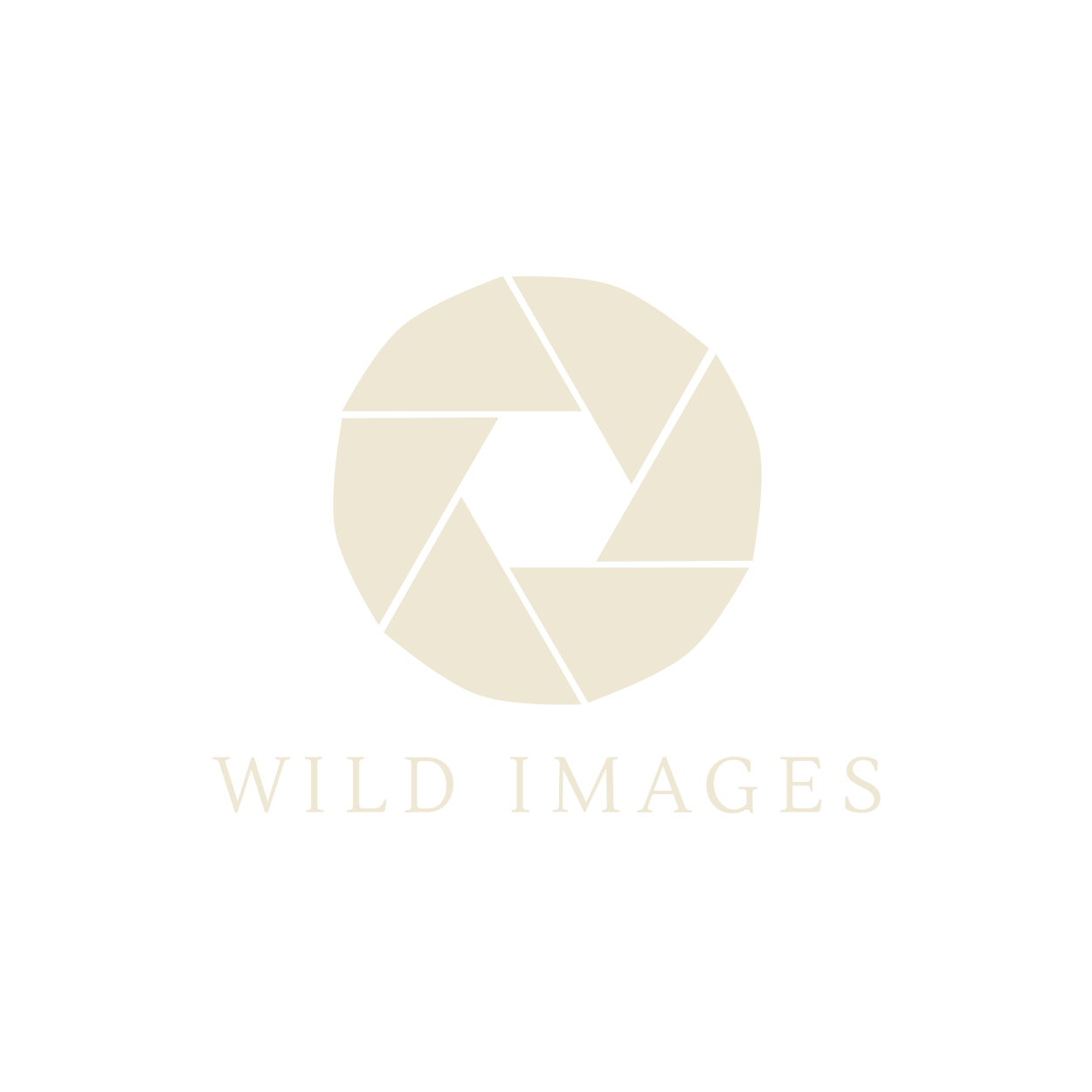 ---
Other Wild Images Tours particularly good for bird photography
---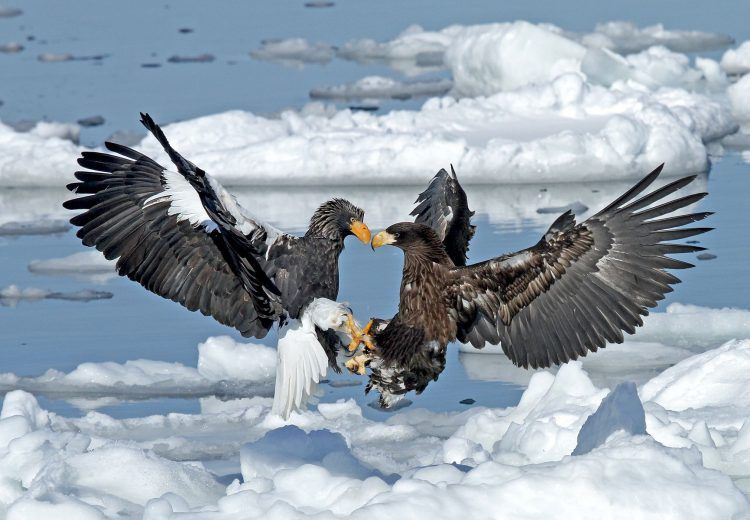 Japan
February 2024
JAPAN: WINTER WILDLIFE SPECTACULAR – Cranes, Eagles, Swans & Snow Monkeys
---
Hungary
May-June 2024
HUNGARY: BIRD PHOTOGRAPHY – Enjoying the Finest Hide Network in Europe
---
---
Iceland
June 2024
ICELAND: WILDLIFE & NATURE – Birds, Whales, Geysers & Waterfalls
---
Falkland Islands & South Georgia
November-December 2024
ANTARCTICA, FALKLAND ISLANDS & SOUTH GEORGIA: Photography on a different planet
---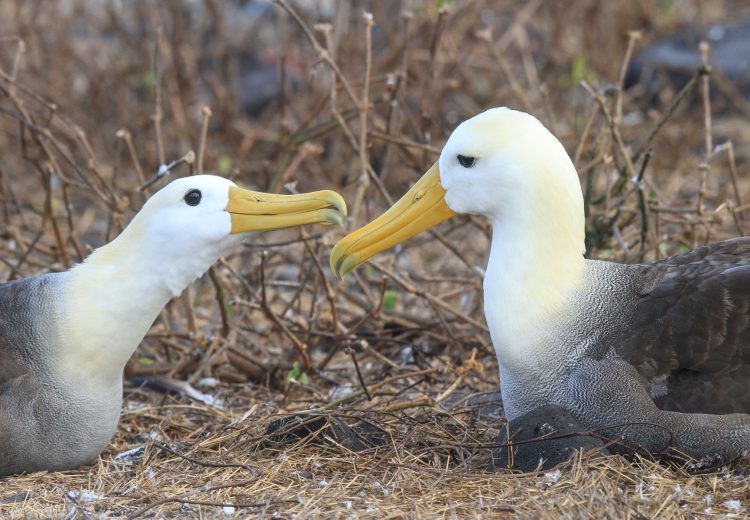 South America (including Galapagos)
May 2025
GALAPAGOS ISLANDS: Extraordinary wildlife photography in the footsteps of Darwin
---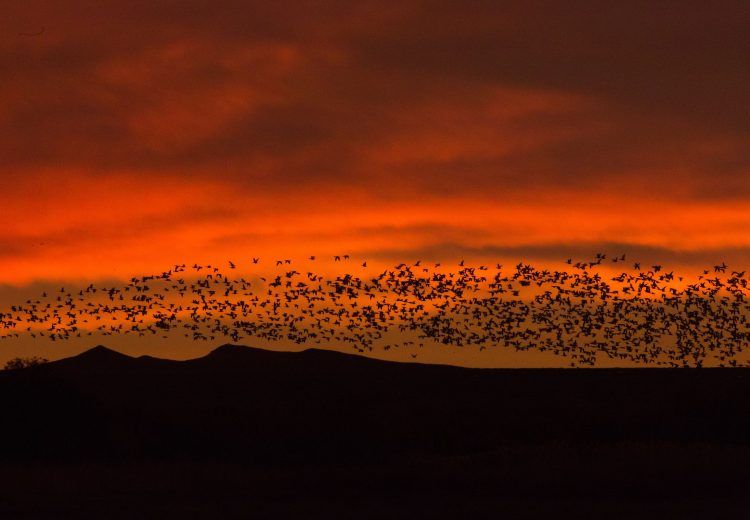 United States of America
December 2025
NEW MEXICO: CRANES, GEESE & LANDSCAPES – Bosque del Apache and White Sands