Saturday 1st June – Saturday 8th June 2024

Leader: Zoltan Nagy

8 Days
Group Size Limit 4
Sunday 1st June – Sunday 8th June 2025

Leader: Zoltan Nagy

8 Days
Group Size Limit 4
ROMANIA: DANUBE DELTA BIRD PHOTOGRAPHY TOURS WITH WILD IMAGES
This fantastic eight-day tour focuses on the Danube Delta and Dobrodgea area of Romania, which is one of the most amazingly diverse breeding and migration hotspots of Europe! The tour combines hide-photography and stalking photography, though these two will merge together in our special photo-boat inside the delta allowing superb possibilities getting close to birds!
About your boat
This 6.5 m long very stable flat bottomed boat was designed for photographers. It has four seats in the middle of the boat which are removable so when needed photography takes place from cushions allowing the lowest possible angle. The boat is installed with special photo-through glass – the same as in our hides in Hungary – on both side and also with a curtain system. The windows are turn able so photography also possible through the curtains only. The boat can be used in all weather as it has a removable roof as well.
Accommodation & Road Transport: The hotels are of a good standard for most of the tour. In the Macin area slightly lower standard but it is clean (one night). Road transport is by minibus and roads are generally good.
Walking: The walking effort is mostly easy throughout the tour.
Climate: In June most days are warm, dry and sunny and temperature is up to 30C. We will focus on the early morning and late afternoon hours however so it will not be inconvenient.
Recommended equipment: All sort of lenses can be used but a larger 400 or 500 mm lens is recommended on this tour. We will supply special beanbags in the boat. These are useful when photographing through the curtain or without. Tripods are essential to bring for the tour. It is possible to use them in the boat as well when the special windows installed.
Photographic Highlights
Cruising the backwater channels and lagoons in a specially designed photo-boat deep inside the Danube Delta is one of the best bird photography experiences available
Close encounters with both White and Dalmatian Pelicans, the giants of the delta
Drifting up alongside breeding Red-necked and Black-necked Grebes among colonies of Black and Whiskered Terns, without the need to shoot through glass
A plethora of herons and egrets at every turn including many chances for the super-smart Squacco Heron
Photo sessions targeting the impressive Pallas's Gull, now in all its breeding finery
Hoopoes and kingfishers visit perches near their nest holes not far from our lodge in the delta
Photo hides in the Macin Mountain National Park can produce something special like a rock thrush, wryneck or a Barred Warbler
Delightful Souslik photography
Creative photography is a speciality of this tour with very productive sunrise and sunset sessions, weather permitting
Carefully approaching colonies of gorgeous Collared Pratincoles on their salt flat breeding sites in Dobrugea
Opportunistic photography in the pretty Macin Mountains for singing Ortolan Bunting plus Lesser Grey Shrike and Isabelline and Pied Wheatears
OUTLINE ITINERARY
---
To see a larger map, click on the square-like 'enlarge' icon in the upper right of the map box.
To see (or hide) the 'map legend', click on the icon with an arrow in the upper left of the map box.
To change to a satellite view, which is great for seeing the physical terrain (and for seeing really fine details by repetitive use of the + button), click on the square 'map view' icon in the lower left corner of the 'map legend'.
PRICE INFORMATION

Wild Images Inclusions: Our tour prices include surface transportation, accommodations, meals and entrance fees.
Tips/Gratuities at the accommodations are not included.
Deposit: 20% of the total tour price. Our office will let you know what deposit amount is due, in order to confirm your booking, following receipt of your online booking form.
TO BOOK THIS TOUR: Click here (you will need the tour dates)
---
2024:
£1920, $2550, €2300, AUD3780. Bucharest/Bucharest.
2025:
provisional £1970, $2610, €2350, AUD3860. Bucharest/Bucharest.
Single Supplement: 2024:
£170, $230, €210, AUD340.
Single Supplement: 2025:
£170, $230, €210, AUD340.
If you are travelling alone, the single supplement will not apply if you are willing to share a room and there is a room-mate of the same sex available.
This tour is priced in Euros. Amounts shown in other currencies are indicative.
Air Travel To & From The Tour: Our in-house IATA ticket agency will be pleased to arrange your air travel on request, or you may arrange this yourself if you prefer.
ROMANIA: DANUBE DELTA BIRD PHOTOGRAPHY TOUR: DETAILED ITINERARY
Day 1
The tour begins at Bucharest airport, from where we will transfer to Tulcea for an overnight stay in a comfortable hotel.
Days 2 – 3
Early this morning we leave for the Macin Mountain National Park where we have a photo hide for drinking birds. This rather dry habitat support a lot of scarce birds and our drinking pool will most probably be visited by many species. Two people will spend the morning in the hide while our guide will take the other two clients to photograph Souslik and various steppe bird species. If any suitable subject found dog-house type blinds can be used any time. In the afternoon the other two photographers will use the drinking hide. The following day is the same but vice versa. One night will be spent in Macin. On the second day we will transfer to Constanta for a two night stay.
Day 4
A full day will be spent around Constanta where we will concentrate our efforts on Steppe species. We will be doing mainly stalking photography but blinds can be used if required.
Day 5
We will return to Tulcea this morning, the gateway to the Sulina arm of the Danube Delta. Upon arrival we will board our special photo-boat and travel to Mila 23 which will be our base for the next 3 nights. this afternoon we will have time for an initial photography session.
Days 6 – 7 
We will have two full days of photography inside the Danube Delta. This will allow us to enjoy a variety of subjects in this last wilderness of Europe. The exact programme will be determined by the available subjects and the desires of the photographers. We will have two photo sessions daily. We usually start 30 minutes before sunrise and return to our accommodation for lunch and rest. The afternoon session will last until sunset.
Day 8
After some early morning photography we will sadly leave the Danube Delta behind and return to Bucharest airport, where the tour will end.
---
Other Wild Images Tours particularly good for bird photography
---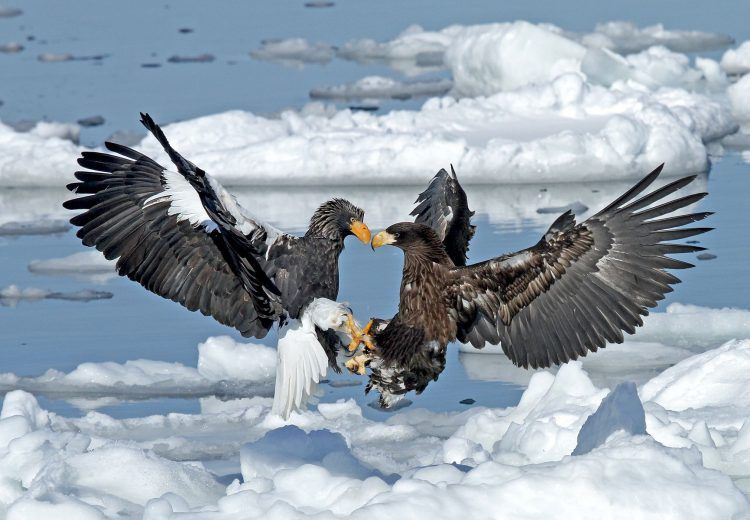 Japan
February 2024
JAPAN: WINTER WILDLIFE SPECTACULAR – Cranes, Eagles, Swans & Snow Monkeys
---
Hungary
May-June 2024
HUNGARY: BIRD PHOTOGRAPHY – Enjoying the Finest Hide Network in Europe
---
Iceland
June 2024
ICELAND: WILDLIFE & NATURE – Birds, Whales, Geysers & Waterfalls
---
Falkland Islands & South Georgia
November-December 2024
ANTARCTICA, FALKLAND ISLANDS & SOUTH GEORGIA: Photography on a different planet
---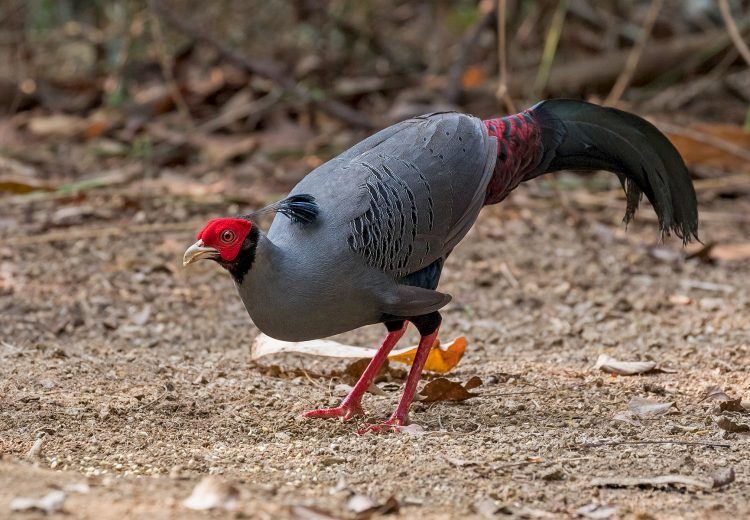 Vietnam
January 2025
VIETNAM BIRD PHOTOGRAPHY – Pheasants, Pittas, Laughingthrushes & More
---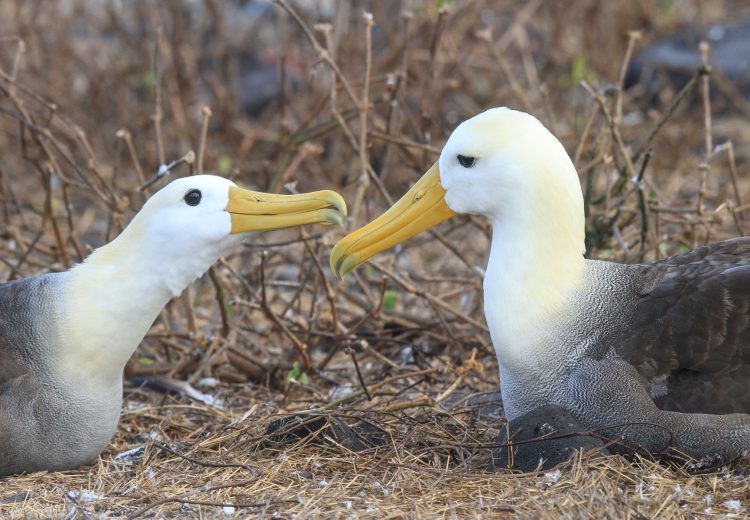 South America (including Galapagos)
May 2025
GALAPAGOS ISLANDS: Extraordinary wildlife photography in the footsteps of Darwin
---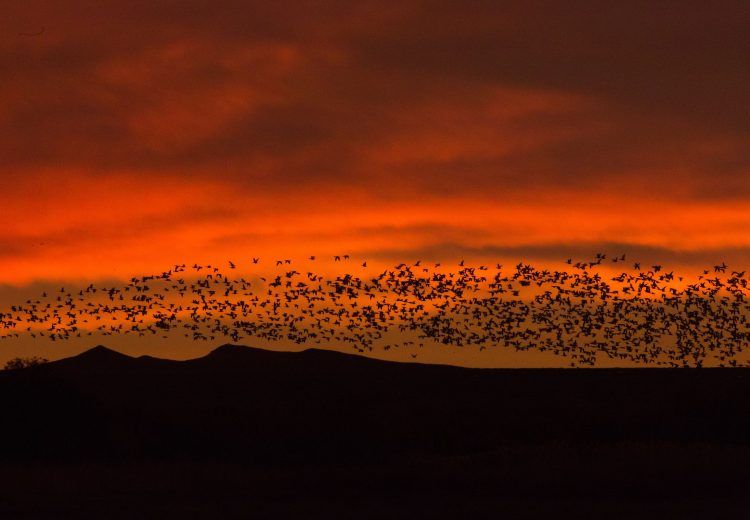 United States of America
December 2025
NEW MEXICO: CRANES, GEESE & LANDSCAPES – Bosque del Apache and White Sands