Wednesday 29th May – Tuesday 4th June 2024

Leaders: János Oláh and other members of János's photographic team

7 Days
Group Size Limit 8
Thursday 29th May – Wednesday 4th June 2025

Leaders: János Oláh and other members of János's photographic team

7 Days
Group Size Limit 8
HUNGARY BIRD PHOTOGRAPHY TOURS WITH WILD IMAGES
Our friend and colleague János Oláh has been instrumental in setting up a series of superb bird photography hides (or blinds) in Eastern Hungary, in and around the Hortobágy National Park. These allow superb opportunities for photography with a number of otherwise difficult-to-approach bird species, as well as many commoner species.
The variety and nature of the bird photography hides makes this a wonderful venue for up to eight wildlife photographers at a time (but spread over the various hides and rotating between them).
Mid-May to early June is the prime time for late spring bird photography in Hungary. Ferruginous Ducks are regular at the waterbird hides and the breeding passerines are supplemented by migrants at the drinking pools. This is a good time for breeding-plumaged shorebirds and with a bit of luck Ruffs can be photographed. Besides shorebird and passerine migration, this is also the most active time for breeding Red-footed Falcons. They are busily fighting for the best nesting areas and settled pairs mate several times daily, allowing for some superb photography opportunities. Another main target is Eurasian Hoopoe, which is usually more difficult later in the season.
Our group bird photography tour focuses on late arriving and breeding birds such as the colourful European Bee-eater and European Roller. They are both settled at their breeding areas by this time of year and we will have many opportunities to capture images of these wonderful birds. Although migration is more or less finished, the breeding birds at the waterbird hides are still very good. Whiskered Terns and egrets also turn up alongside the ducks. The drinking pools attract up to 20 species daily and Hawfinch is one of the most common visitors. The Red-footed Falcons are incubating, but at certain times of day there is interesting activity that can make for rewarding bird photography.
Our partners in Hungary are constantly developing new hides and recent additions to the range of options have included hides for feeding herons, egrets and storks (including the shy Black Stork) as well as Pygmy Cormorant.
HIDE DEVELOPMENT
The most critical issue in bird photography is how to get close enough to your subject and a hide is often necessary in order to achieve this with shy bird species. Recently, hide technology has improved greatly, and natural hides may represent a revolutionary innovation in the field of nature conservation, since not only do they hide the wildlife photographer, but also appear as a natural part of the landscape. They integrate into the natural setting and are quickly accepted by the birds. They create new feeding, roosting and even nesting habitats for birds, and comply with the principles and practices of habitat restoration, bird protection and ethical bird photography. Our natural hide network has been developed and constructed in various bird habitats in and around the Hortobágy National Park and has been developed to blend in with the landscape allowing you, the wildlife photographer, to feel part of the natural environment.
The hides are designed to allow you to get close to the birds and be able to photograph them in relative comfort.
The hides are built from natural substances in perfect harmony with their natural surroundings.
The unique glass window is covered with a special layer that is not a one-way glass, but which does reflect the photon spectrum of natural colours of the environment.
The large glass panoramic windows make bird photography an unforgettable experience as you are integrated into nature and in the centre the bird action. Movement behind the glass generally does not disturb the birds.
The special glass layering does not interfere with the contrast and sharpness of you pictures so you can get perfect results (though you do lose around 1.3 stops in light).
Most of the hides in the network are located in the world famous Hortobágy National Park, and the special atmosphere of this World Heritage Site can be experienced in a very different way from the hides.
Half day sessions are available in all hides except where stated below.
HIDE COMFORT
The hides have wide photo-through panorama windows looking in one, two, three or even four directions. The panoramic hides are divided inside into mobile and flexible compartments by curtains, so that the photo-through glass can operate properly and effectively. The hides are spacious and comfortable enough to be used by up to three wildlife photographers. Winter hides are heated. Padded chairs with a back support are provided for some of the hides, while other hides have mattresses.
SPECIFIC BIRD PHOTOGRAPHY HIDES AVAILABLE IN EASTERN HUNGARY
AQUATIC HIDES
These hides operate from mid March to mid November, though the Little Bittern hide only operates from May to August.
PYGMY CORMORANT HIDE
This hide is located in a fishpond system in the western part of the Hortobágy National Park and was installed in March 2008. The fishpond is used as a bird feeding pond and there is no fishery activity for most of the year. In summer most of the pond is covered with floating Yellow Floating Heart which serves as a lovely yellow background for wildlife photography. The hide is located at the edge of the reedbed and has a circular island in front of it which is used by birds for resting, preening, feeding etc. There are also several branches around the hide for birds to perch on. It is about 100m walk through reeds to reach the hide with about 50cm deep water in the last section (rubber boots are provided). The bottom of the hide is about 5cm above water level so it is possible to take pictures from a very low angle. The hide is on pillars and is comfortable for two photographers. This hide is only available for all-day sessions to avoid disturbance to the birds.
EGRET, HERON & STORK HIDE
This hide is located in the northern edge of the Hortobágy National Park and it was installed in summer 2013. It was built in steppe habitat by a small wetland. The storks and egrets are fed fish. It is accessible by car and is comfortable for up to three photographers. Black Storks are regular visitors in spring, depending on the weather, along with White Stork, Black-crowned Night Heron, Grey Heron, Great Egret and Eurasian Spoonbill. The bird photography emphasis here is on capturing feeding and action shots. This hide is only available for all-day sessions to avoid disturbance to the birds.
REEDBED HIDE
This hide is situated in one of the fishponds in the Hortobágy National Park and was completed in March 2009. It is accessed via a boardwalk. The bottom of the hide is about 5cm above water level so it is possible to take pictures from a very low angle. The hide is on pillars and is comfortable for two or three photographers.
Some of the more interesting bird species one may be able to photograph from these aquatic hides include Red-necked Grebe, Pygmy Cormorant, Little Bittern, Black-crowned Night Heron, Squacco and Purple Herons, Glossy Ibis, Eurasian Spoonbill, Garganey, Ferruginous Duck, Smew, Western Marsh Harrier, Little Crake, Water Rail, Ruff, Spotted Redshank, Yellow-legged Gull, Caspian Gull, Whiskered Tern, Black Tern, Common Kingfisher, Yellow Wagtail, Bluethroat, Savi's Warbler, Great Reed Warbler, Bearded Reedling and European Penduline Tit.
PASSERINE DRINKING HIDES/FEEDING STATIONS
Two hides operate throughout the year in the Debrecen Great Wood reserve, which is a superb old oak forest. There is a drinking pool in front of the hides and woodpeckers and seedeating birds are fed throughout the winter. It is a short 5-10 minutes walk to the hides which are comfortable for three photographers.
Some of the more interesting bird species that may feature in photography opportunities at these hides include Common Buzzard, Eurasian Sparrowhawk, Northern Goshawk, European Turtle Dove, Black, European Green, Grey-headed, Great Spotted, Middle Spotted and Lesser Spotted Woodpeckers, Eurasian Wryneck, Common Nightingale, Common Redstart, Redwing, Lesser Whitethroat, Wood Warbler, Spotted, Pied and Collared Flycatchers, Marsh Tit, Long-tailed Bushtit, Eurasian Nuthatch, Short-toed Treecreeper, Eurasian Golden Oriole, Brambling, Eurasian Siskin, European Serin and Hawfinch.
CANOPY DRINKING HIDE
The canopy drinking hide targets Golden Oriole and Common Cuckoo. The hide is 5 metres off the ground in front of an eye-level drinking pool and is accessed by a ladder. It is air-conditioned, has electricity and has seats and shelves inside and is accessed by a gentle 200m walk.
RED-FOOTED FALCON TOWER HIDE
This hide operates from late April to mid-July. The hide is located in the eastern part of the Hortobágy National Park in a wood which is a regular breeding area for the falcons. It was installed in March 2008. Nest boxes are placed around the hide and there are several strategically-placed branches (with good backgrounds) for the falcons to perch on in front of the hide. It is possible to drive to the hide which is 5m above ground level and has windows on either side of the hide. It is comfortable for four bird photographers.
As well as Red-footed Falcon, some of the more interesting bird species one may be able to photograph from this hide include Common Crane, Western Marsh Harrier, Common Kestrel, Saker Falcon, European Turtle Dove, Common Cuckoo, European Roller, Eurasian Hoopoe, Black Redstart, Marsh Warbler, Lesser and Common Whitethroats, and Red-backed and Lesser Grey Shrikes. This hide is only available for all-day sessions to avoid disturbance to the birds.
HOOPOE HIDES
There can be up to three hoopoe hides in operation, where the birds can be photographed visiting their nest boxes. These offer a great opportunity for flight photography shots as well as birds on perches. The hides can easily accommodate up to two photographers.
BEE-EATER AND ROLLER HIDES
There are also usually one bee-eater and two roller hides available, situated near breeding sites where the birds can be photographed on regular perches. These small hides accommodate up to two photographers for sessions lasting 3-5 hours at a time.
CRANE HIDES
These hides operate from September to early November, the prime season being the first two weeks of September when there are fewer cranes and they are more predictable in their bathing and gathering habits. The locations of the hides used for Common Crane photography are in the northern part of the Hortobágy National Park. Usually they are located near shallow water in a temporary grazed wetland or close to a dyke where cranes drink and bathe. Usually, a short walk is required to reach the hide. The hides are comfortable for three photographers, with the sole photography focus being on the cranes.
It is worth bearing in mind that with regular additions to their bird photography hide network our partners usually have more options available than there are hide sessions on this tour so we hope that you will enjoy it so much that you will want to return to this lovely part of Hungary to try some of the subjects that you miss the first time around!
Accommodation & Road Transport
The hotel is of a good standard. Road transport is by minibus and roads in Hungary are good.
Walking
The walking effort in Hungary is easy throughout.
Climate
At this season many days in Hungary are warm, dry and sunny, but cool, overcast weather with some rain is not unusual.
BUDAPEST CITY BREAKS
Budapest is one of Europe's most attractive and interesting capital cities and is only around a 30-minute taxi ride from Budapest airport. Why not take the opportunity to have an extra night or two here in the famous capital of Hungary? Please contact us for more details.
Photographic Highlights
The comings and goings of the delightfully dainty Red-footed Falcon on a close-range natural perch from a tower hide by its nesting colony
Waiting for that all important raised crest shot of a hoopoe as it perches near its nest full of hungry mouths to feed, often with something photogenic in its bill
Hear the whirr of a bee-eater's wings as it too brings something interesting back to its nest hole, often pausing to perch in front of us first
Hear the whirr of a bee-eater's wings as it too brings something interesting back to its nest hole, often pausing to perch in front of us first
What has the colourful roller brought for its youngsters this time, a large cricket or maybe even a young grass snake?
On the reed-fringed banks of a fishpond, a smart Ferruginous Duck floats by, while a Pygmy Cormorant takes a rest on a strategically placed perch
Fish loving Black Storks frequent a small wetland pool in front of our photo hide, often joined by spoonbills, herons and egrets
Drinking pool photo hides deep in the forest are like' Bird Photo TV', with a wide range of possibilities like Black Woodpecker, Collared Flycatcher and Hawfinch, but we can also dream of a thirsty raptor
If the canopy hide is attracting birds at the time of our visit, we might complete our collection of 'pretties' with a stunning Golden Oriole
OUTLINE ITINERARY
Day 1: Midday tour start at Budapest airport. Transfer to the Hortobágy.
Days 2-6: Five full days of hide photography in the Hortobágy region.
Day 7: Final Hortobágy session, then return to Budapest airport for afternoon tour end.
---
To see a larger map, click on the square-like 'enlarge' icon in the upper right of the map box.
To see (or hide) the 'map legend', click on the icon with an arrow in the upper left of the map box.
To change to a satellite view, which is great for seeing the physical terrain (and for seeing really fine details by repetitive use of the + button), click on the square 'map view' icon in the lower left corner of the 'map legend'.
PRICE INFORMATION

Wild Images Inclusions: Our tour prices include surface transportation, accommodations, meals and entrance fees.
Tips/gratuities at the hotel are not included.
Deposit: 20% of the total tour price. Our office will let you know what deposit amount is due, in order to confirm your booking, following receipt of your online booking form.
TO BOOK THIS TOUR: Click here (you will need the tour dates)
---
2024:
provisional £1500, $1880, €1750, AUD2890. Budapest/Budapest
2025:
provisional £1530, $1920, €1790, AUD2960. Budapest/Budapest
Single Supplement: 2024:
£150, $190, €180, AUD290.
Single Supplement: 2025:
£160, $200, €190, AUD310.
If you are travelling alone, the single supplement will not apply if you are willing to share a room and there is a room-mate of the same sex available.
This tour is priced in Euros. Amounts shown in other currencies are indicative.
Air Travel To & From The Tour: Our in-house IATA ticket agency will be pleased to arrange your air travel on request, or you may arrange this yourself if you prefer.
HUNGARY BIRD PHOTOGRAPHY TOUR: DETAILED ITINERARY
Day 1
Our Hungary bird photography tour begins this afternoon at Budapest, the capital city of Hungary, from where we will transfer to the Hortabágy in eastern Hungary for a six nights stay.
Days 2 – 6
We will have five full days for bird photography allowing us to enjoy a variety of the hides on offer. The exact programme will be determined by the available subjects and the desires of the photographers, though everyone will have ample opportunity to enjoy each of the active hides.
Day 7
After some final time in the Hortabágy we will return to Budapest airport, where our Hungary bird photography tour ends this afternoon.
---
Other Wild Images Tours particularly good for bird photography
---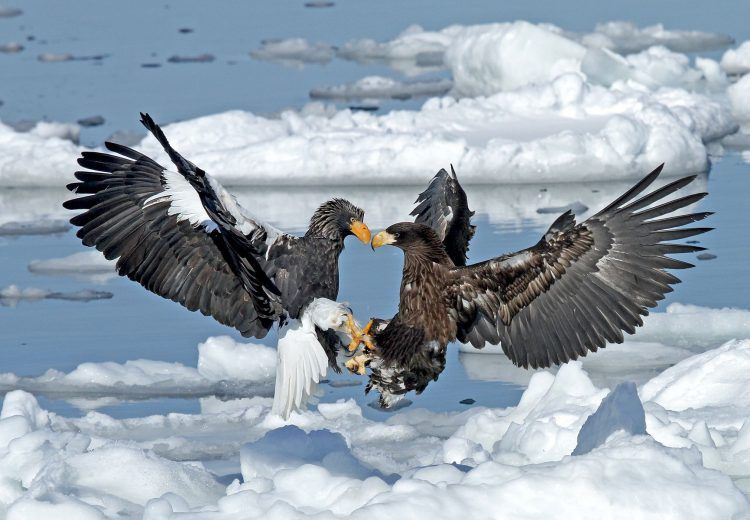 Japan
February 2024
JAPAN: WINTER WILDLIFE SPECTACULAR – Cranes, Eagles, Swans & Snow Monkeys
---
---
Iceland
June 2024
ICELAND: WILDLIFE & NATURE – Birds, Whales, Geysers & Waterfalls
---
Falkland Islands & South Georgia
November-December 2024
ANTARCTICA, FALKLAND ISLANDS & SOUTH GEORGIA: Photography on a different planet
---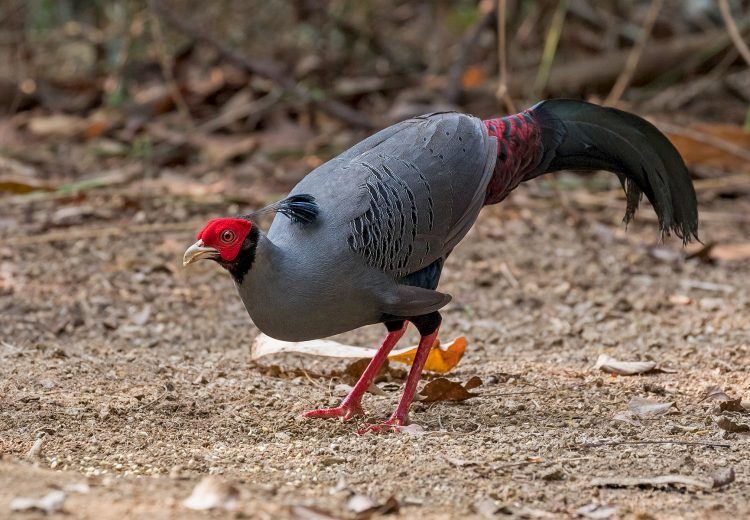 Vietnam
January 2025
VIETNAM BIRD PHOTOGRAPHY – Pheasants, Pittas, Laughingthrushes & More
---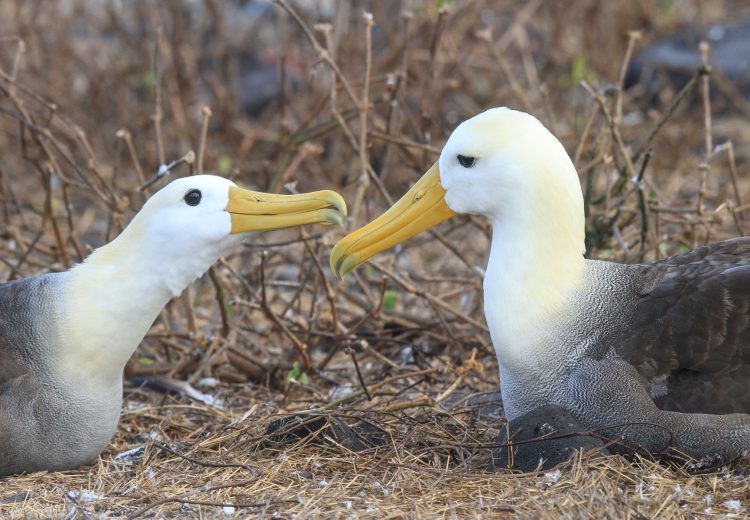 South America (including Galapagos)
May 2025
GALAPAGOS ISLANDS: Extraordinary wildlife photography in the footsteps of Darwin
---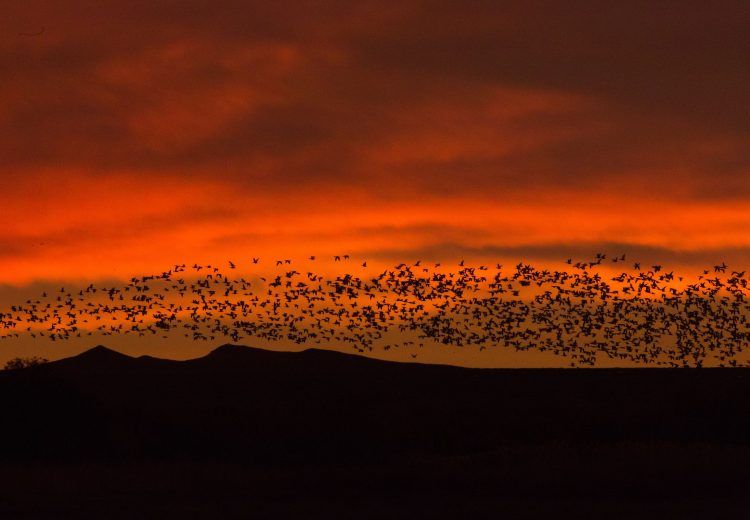 United States of America
December 2025
NEW MEXICO: CRANES, GEESE & LANDSCAPES – Bosque del Apache and White Sands