Antarctica
EMPEROR PENGUINS OF ANTARCTICA: An extraordinary visit to a colony in the Weddell Sea by air
Friday 10th November – Saturday 18th November 2023

Leaders: Inger Vandyke and local guide

9 Days
Group Size Limit 8
EMPEROR PENGUINS OF ANTARCTICA WILDLIFE PHOTOGRAPHY TOUR WITH WILD IMAGES
We have long wanted to take Wild Images groups to experience the wonders of the colony of Emperor Penguins at Gould Bay on Antarctica's Weddell Sea.
In November, Inger Vandyke is going to be visiting the Emperor Penguins. Why not join her? You won't have to pay a penny more than the standard expedition price (as fixed by the organisers, Antarctic Logistics & Expeditions) just because she is part of the group, so the companionship and photographic help will all be without addiutional charge.
Yes, it is astoundingly expensive, but you get an amazing adventure in return for a small fortune (actually a pretty large one).
We fly from Punta Arenas in southernmost Chile to the Union Glacier airstrip deep in the heart of the Antarctic Peninsula and spend two nights there, so there is time to explore the awesome landforms in the surrounding area. An onward flight by smaller aircraft takes us to another ice strip at Gould Bay, where we spend four nights close to a large colony of Emperor Penguins!
You can visit the Emperor Penguins at all times of day (there is no true night), ensuring lots of low light photography, images in snow or whatever. Of course, all those adorable Emperor Penguin chicks will be there, playing around, huddled together or interacting with each other and the adults. Emperor Penguins and their young are widely lauded as one of the world's top wildlife spectacles, but very, very few wildlife photographers ever get the chance to see this wonder of nature.
It is going to be awesome!
After a wonderful stay with the Emperor Penguins, we head back to Union Glacier for two nights and then take a return flight to Punta Arenas.
As this is Antarctica we are talking about, there needs to be some flexibility, so you need to arrive in Punta Arenas ahead of the scheduled departure day and have no plans to leave soon after the return flight, in case of weather issues.
Come and join us for this marvellous adventure!
(Please note that there are only 10 spaces available on these Emperor Penguins expeditions and demand is so great for this unique experience that very early booking is strongly recommended.)
Accommodation
Union Glacier Camp is the only facility of its kind in Antarctica. This full-service private camp operates during the Antarctic summer (November through January) and is dismantled at the end of each season. The camp not only provides accommodations to guests on guided expeditions but also serves as a logistics hub, supporting private expeditions etc. The camp is located in the spectacular and remote southern Ellsworth Mountains, on the broad expanse of Union Glacier. It is only accessible by air and all of the guests take their first steps in Antarctica here, on a naturally occurring blue-ice runway. The camp is 3,010 kilometres (1,870 miles) from the southern tip of Chile and a short flight from Mount Vinson, the highest peak in Antarctica. The South Pole is just over 1000 km (600 miles) away.
The camp can house up to 70 guests in dual occupancy Clam Tents. These double-walled sleeping tents are designed to withstand Antarctic conditions with a high-tech nylon covering and a durable aluminium frame that opens up like a clamshell. They are also incredibly comfortable to live in with large doors and a tall interior that allows you to stand upright and move around easily (5m x 2.4m or 16ft x 8ft). Tents are naturally heated by the 24-hour sunlight up to 15°-21°C (60°-70°F) but also have a wooden floor underneath to provide insulation from the snow and solid footing. Each guest is provided with a cot, mattress, pillow, linens, towels, and washbasin.
The dining tent is the heart of the camp and serves as a gathering place for all guests. You will have the opportunity to meet people from all over the world embarking on everything from the Emperor Penguins colony expedition to a Mount Vinson summit attempt or a South Pole ski expedition. You will get to mingle with the staff, who speak 15 different languages, and may have the chance to talk to scientists working on a variety of research projects.
The talented chefs utilize a fully equipped kitchen to create fresh-cooked meals, baked goods and fantastic desserts. You will be surprised at the range of fresh fruit, vegetables, meat, and cheese we are able to fly in regularly from Chile. We offer a variety of hot beverages, soft drinks, juices, and water. Chilean beer and wine are served in limited quantities with dinner.
Breakfast, lunch, and dinner are served at set times. In between meals, self-serve snacks and beverages are always available. All meals are served buffet style and vegetarian options are available upon request. If you have made special dietary requests, please introduce yourself to the kitchen staff when you arrive in camp. Due to the remote location of the camp and distance from advanced medical care, the camp is unable to cater to those with severe food allergies.
While at Union Glacier Camp, you will have access to communal showers and toilet facilities. In keeping with the organizers' mission to set the highest possible environmental standards, we must try to minimize the amount of residue (grey) water we generate as well as the fuel we use to melt snow in Antarctica. Disinfectant hand gel is provided in the dining tent and in all toilets and guests are asked to limit shower use to every 2-3 days to conserve water. Towels are provided in your tent and body wash is available in all shower stalls, but you should bring any other toiletries with you. We also provide washbasins if you do not want to take a full shower. Many guests bring pre-moistened towelettes such as Wet Wipes to use in between showers. There is no laundry service.
All human waste is removed from Union Glacier Camp, which requires keeping urine separate from faeces for ease of transport. For men, a stand-up urinal is provided in addition to a sit-down toilet for faeces and toilet paper. For women, two sit-down toilets are provided, one for urine and one for faeces and toilet paper. During the night, some guests prefer to use a 'pee bottle' in their tent. Our staff will show you the container where you empty your pee bottle behind the toilet facility. Keep in mind there are no toilets accessible during excursions outside of camp and you may want to bring your pee bottle with you in case you need it!
Limited charging facilities are available in the Dining Tent. Two types of outlets are available: USB and 120V A/C (North American Type A or B plugs).
Our Gould Bay Camp is located in the southern Weddell Sea. The camp is on frozen sea ice, just in front of the Ronne Ice Shelf, roughly 420 miles (676 km) from the main base at Union Glacier, making it one of the most remote camps in the world and the only Antarctic tourist camp on sea ice!
The Gould Bay Camp provides a simple, yet comfortable 'nest' from which to explore the nearby colony of Emperor Penguins. Gould Bay Camp is run each year just for the Emperor Penguins viewing and photography season. The site is very carefully chosen to avoid disturbing the penguins in any way. Tents are set up at least 1.6 kilometres (1 mile) away from the colony and, where possible, screened from the penguins' view by an iceberg or other natural feature. A flagged route marks the path between the colony and our camp. At the end of the viewing season, the camp is taken down and everything, including human waste, removed.
Gould Bay guests have the option of staying in either single occupancy 4-season mountain tents or dual occupancy tents like those used by ski expedition teams. The sleeping tents are low to the ground and unheated, but you will stay nice and warm with your insulated sleeping mat and polar-rated sleeping bag.
Meals are prepared by one of our highly skilled chefs and can include breakfasts of pancakes, bacon, and oatmeal, lunches of warm soups and cold meats and cheeses, afternoon snacks, and fantastic evening meals. Beverages include hot drinks, juice, beer, and wine. Mealtimes are flexible so you can photograph and explore when the lighting and mood are just right.
The skilful camp staff construct field toilets which are surprisingly comfortable and private. They are cleaned regularly and hand sanitizer is provided in each. All waste is returned to Union Glacier Camp for proper disposal. When at the colony, you will need to use pee bottles and toilet bags to collect your waste as nothing can be left behind.
There are no showers at Gould Bay Camp. We recommend bringing Wet Wipes or one of the staff can show you how to take a 'Snow Shower', if you are feeling brave. Limited charging facilities are available in the main tent.
Walking
The walking effort required during our Emperor Penguins of Antarctica wildlife photography tour is moderate. You must be able to walk 1.6-3 kms (or 1-2 miles) over level ground between the camp and the colony.
Climate:
The interior of Antarctica has a cold, dry, windy climate. Average temperatures at Union Glacier base camp range from -12C to -4C (10F to 25F), but it can get a lot colder in bad weather. On a sunny windless day, it can feel quite warm but, when the wind blows, you will be glad of warm layers and a wind jacket. Weather at the Emperor Penguins rookery is highly variable and influenced by coastal systems. Temperatures range from near 0C (32F) to below -30 (-22F), with both sunny and overcast skies and even the possibility of heavy snowstorms.
Photographic Equipment
If you are using a full-frame DSLR or mirror-less equivalent for wildlife photography you will need prime telephotos, with or without converters, that cover the range 200-500mm. (If your budget does not run to prime lenses, a high-quality 100-400mm or similar zoom, with or without a 1.4 converter, can be a great alternative.)
Alternatively, you can get wonderful photography results with a high-quality digital bridge camera with an 18-20x or higher optical zoom. If you have questions about what equipment you ought to bring, please contact us.
Photographic Highlights
Immerse yourself in the sights and sounds of the Gould Bay Emperor Penguin Colony on the remote coast of the Weddell Sea as you share the world of these magnificent birds with their cute, playful chicks
A chance to photograph extraordinary Antarctic scenery far from anywhere the cruise ships can reach
A true 'adventure of a lifetime' as you camp in relative comfort on 'The Last Continent' where thousands of these birds come to raise and feed their young
Beautiful opportunities for photography in the soft, white light of Antarctica
Majestic backdrops of ice cliffs, bergs and pressure ridges in the snowy realm of the Antarctic continent
Look for Petrels and Seals in this endless and breathtakingly beautiful white landscape
Fall asleep to the most wondrous bedtime lullaby in the world - the soft chorus of Emperor Penguins
You might wake up to find curious penguins outside your tent!
OUTLINE ITINERARY
Day 1: Morning tour start. Weather permitting, flight to Antarctica. Transfer to Union Glacier Camp.
Day 2: Exploring Union Glacier area.
Day 3: Weather permitting, flight to Gould Bay at the Weddell Sea. First Emperor Penguins encounter.
Days 4-6: At the Gould Bay Emperor Penguin colony.
Day 7: Weather permitting, fly back to Union Glacier. More time with penguins if flight timing permits.
Day 8: Either exploring Union Glacier area or, if weather conditions require it, a delayed return flight from Gould Bay.
Day 9: Weather permitting, flight to Punta Arenas and tour end either this afternoon or evening.
---
To see a larger map, click on the square-like 'enlarge' icon in the upper right of the map box.
To see (or hide) the 'map legend', click on the icon with an arrow in the upper left of the map box.
To change to a satellite view, which is great for seeing the physical terrain (and for seeing really fine details by repetitive use of the + button), click on the square 'map view' icon in the lower left corner of the 'map legend'.
PRICE INFORMATION
Wild Images Inclusions: Our tour prices include surface transportation, accommodations, meals and entrance fees.
Our tour prices also include these flights: Punta Arenas – Union Glacier (Antarctica) – Punta Arenas and Union Glacier – Gould Bay (Weddell Sea coast) – Union Glacier.
Gratuities for the expedition staff are not included in the tour price. The level of gratuities is entirely a matter for personal discretion. The staff work very long hours to make such expeditions success, and we understand that most passengers on these expeditions give gratuities of around US$500 or more.
Deposit: US$5000 or equivalent. Our office will let you know what deposit amount is due, in order to confirm your booking, following receipt of your online booking form.
Interim Payment: A further payment, amounting to 50% of the tour cost, will be due 6 months prior to departure.
Final Payment: The balance will be due 4 months prior to departure.
TO BOOK THIS TOUR: Click here (you will need the tour dates)
---
2023:
provisional £43790, $58000, €52200, AUD85840. Punta Arenas/Punta Arenas.
Single Tent Accommodation: Only available at Gould Bay, for no additional charge. At Union Glacier you will be paired with another group member of the same gender.
This tour is priced in US Dollars. Amounts shown in other currencies are indicative.
Air Travel To & From The Tour: Our in-house IATA ticket agency will be pleased to arrange your air travel on request, or you may arrange this yourself if you prefer.
EMPEROR PENGUINS OF ANTARCTICA WILDLIFE PHOTOGRAPHY TOUR: DETAILED ITINERARY
Emperor Penguins of Antarctica: Day 1  Our Emperor Penguins of Antarctica wildlife photography tour is scheduled to begin today at Punta Arenas, the southernmost city in Chile.
Important: You must arrive at Punta Arenas two days before the scheduled tour start. This is to allow for a personal equipment check by the expedition staff, the pre-collection of main baggage and the possibility that the flight to Antarctica may need to be advanced by one day should weather conditions require. Weather windows in Antarctica cannot be ignored!
The expedition organizers will contact you at our hotel in the morning to advise you of current conditions in Antarctica. If the weather is suitable for our flight, we will be picked up at your hotel within the hour. Please meet in the lobby with hotel bills paid, ready to board the bus.
At the Punta Arenas airport, we board our chartered jet for the 4¼ hour flight to Antarctica. Our route crosses the Drake Passage, then follows the west side of the Antarctic Peninsula and the spine of the Ellsworth Mountains. We land on a naturally occurring blue-ice runway on Union Glacier where you will take your first steps in Antarctica.
Here you will climb aboard a specially-adapted passenger van for the 8-kilometres (5 miles) journey to the Union Glacier Camp. The friendly staff will provide a welcome tour of the camp and show you to your tent.
[Every effort will be made to keep to the scheduled flight date and we will depart as soon as weather and runway conditions permit. Please understand that delays are common in Antarctic travel. All flights are dependent on weather, aircraft serviceability, and local conditions. The expedition organizer's staff will stay in close contact with you and will provide you with regular flight updates.]
Emperor Penguins of Antarctica: Day 2  A typical day at Union Glacier starts with a briefing after breakfast where you will meet with your guide to discuss the day's options and choose an activity tailored to the weather and the group's interests.
Union Glacier excursions can include any of the following destinations:
Elephant's Head
Ride in one of our vehicles to this dramatic marble buttress overlooking the blue-ice runway. Beautiful ice pools and moraines offer endless opportunities for photography. If you are looking for something more active, you will have the opportunity to hike up to the base of Elephant's Head or all the way to the top of Rhodes Bluff for panoramic views of Union Glacier and the Heritage Range.
Buchanan Hills
Board the one-of-a-kind 'Tucker Bus', a custom-designed tracked vehicle, for the scenic drive to the remote Buchanan Hills. You will arrive at a high pass that offers expansive views of Union Glacier as it flows into Constellation Inlet.
Higgins Nunatak
Pokes through the ice, like an atoll in a frozen ocean. For the fit and adventurous, there are two easy hiking routes that require no prior experience and grant you the rare opportunity to summit a peak in the heart of Antarctica.
Drake Icefall
Named in the 1960s after geologist Benjamin Drake IV, this impressive icefall tumbles off the polar plateau into Union Glacier. Winds from the South Pole carve huge waves into the blue-ice and polish the surface into a high shine.
Charles Peak Windscoop
Discover the power of wind on ice as you wander through a sparkling turquoise corridor. If you're truly adventurous, this is a prime place to try ice climbing with one of our experienced guides. For the less vertically inclined, you can rock hunt to your heart's content. Just remember to leave them in place, as nothing may be removed from Antarctica.
The Beach at Rossman Cove
Another spectacular setting for blue-ice photography and panoramic views! Take cross-country skis with you and a picnic lunch and enjoy Antarctica's version of a glacial beach getaway.
Hidden Valley
Our staff's favourite getaway—this secret canyon opens up to a beautiful valley prime for snowmobiling, hiking, climbing, and backcountry skiing.
If you would prefer to stay closer to camp, we have a variety of activities for all abilities. You can check out a pair of cross-country skis or a fat-tyre bike and take a spin around our groomed 10-kilometres (6-miles) loop or you can enjoy a cup of tea, an Antarctic book, or fun game in our camp library.
In the evenings, we regularly offer lectures and films tailored to your experience. Before you depart for the colony, we will review the Emperor Penguin Colony Visitor Guidelines.
Emperor Penguins of Antarctica: Days 3-6  As soon as weather conditions permit, we will fly to the colony. The flight takes about 4 hours, travelling north-eastwards over the Ronne Ice Shelf and Berkner Island, where we may stop to refuel if necessary. Gould Bay was discovered by the Ronne Antarctic Research Expedition (RARE) (1947-1948), which researched the area surrounding the head of the Weddell Sea. It was named for Laurence M Gould, geologist, geographer, and second in command of the Byrd Antarctic Expedition (1928-1930).
We land on fast-ice where our staff has prepared a field camp 1.6-3 km (1-2 miles) from the colony. Our Emperor Field Camp Manager will give you a tour of the camp and review safety procedures for travel to and from the colony. In this unfamiliar environment and remote location, it is vital that you follow the
instructions given by our experienced staff.
Your safety and the protection of wildlife are our top priorities.
Immerse yourself in the sights, sounds, and rhythms of the Emperor Penguin colony. Walk to the colony with our experienced field guides to photograph Emperor Penguins, Weddell and Leopard Seals, and other seabirds (including Adelie Penguins, South Polar Skuas, Antarctic Petrels and ethereal Snow Petrels).
We provide small sledges and walking poles to help transport your camera equipment between the camp and the colony. The sea ice generally provides a hard surface to walk on.
We make every effort not to disturb wildlife and strictly adhere to Emperor Penguin Colony Visitor Guidelines. These guidelines include maintaining a precautionary distance of 5 metres (16.4ft) away from all wildlife. With good photographic equipment, you will have no trouble in obtaining extraordinary images of the Emperors and their chicks at this distance.
Our guides are on hand to answer any questions you may have about the wildlife and their unique adaptations to the Antarctic environment. 24-hour daylight allows us to adapt our schedule to the best weather and lighting for photography. While our guides are happy to accommodate individual requests, keep in mind this is a group activity and we may not always be able to offer 1 to 1 guiding. Please discuss your wishes with the guides in advance so they can tailor the camp schedule to include meals and sleep for everyone.
Emperor Penguins of Antarctica: Day 7  Our field staff will stay in close contact with Union Glacier Camp to identify the best 'weather window' for your return flight.
Emperor Penguins of Antarctica: Day 8  Depending on flight timings, you may have a day or more at the end of your experience to explore more of the Union Glacier area. You will also enjoy a celebration dinner and receive a certificate to commemorate your Emperor Penguins Experience in Antarctica.
Emperor Penguins of Antarctica: Day 9  When weather and runway conditions permit, our intercontinental aircraft will arrive at Union Glacier to transport you back to Chile. Our staff will meet you at the airport and transfer you back to your hotel.
[We recommend booking air tickets to and from Punta Arenas that will allow for changes, either at no charge or for a fee that you will have to shoulder in the event of any changes. The expedition organizers recommend that you do not book yourself out of Punta Arenas for one week after the scheduled return date from Antarctica. It is important to give yourself a buffer as delays are common in Antarctic air travel.
We can make arrangements for you if you wish to explore southern Chile before you return home.]
---
Other Wild Images Tours in Antarctica, The Arctic and other cool climes
---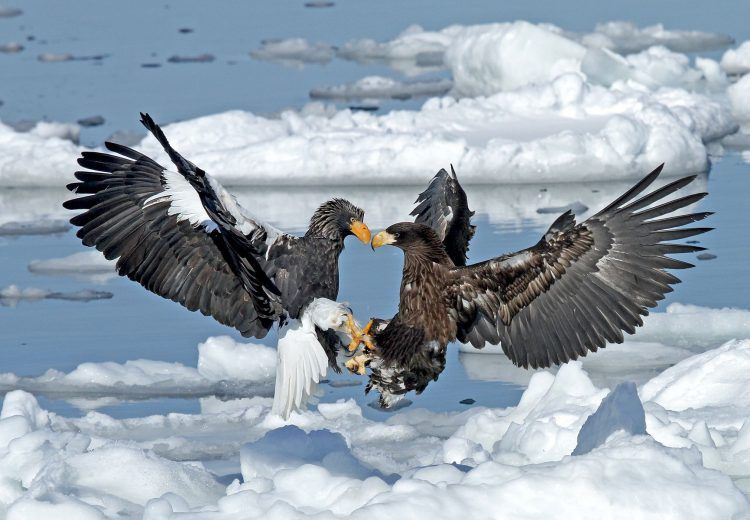 Japan
February 2024
JAPAN: WINTER WILDLIFE SPECTACULAR – Cranes, Eagles, Swans & Snow Monkeys
---
Iceland
June 2024
ICELAND: WILDLIFE & NATURE – Birds, Whales, Geysers & Waterfalls
---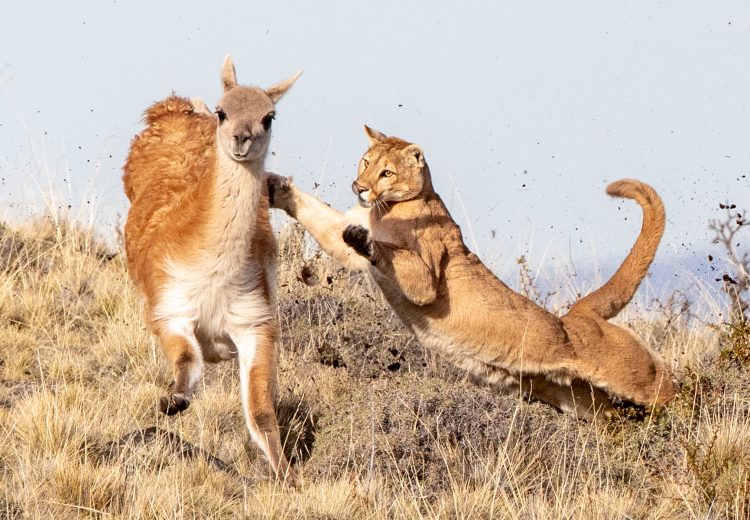 South America (including Galapagos)
September 2024
CHILE: WALKING WITH PUMAS – An Extraordinary Photographic Adventure at Torres del Paine
---
Mongolia
September 2024
EAGLE HUNTERS OF WESTERN MONGOLIA: Including the Altai Kazakh Eagle Festival at Sagsai
---
Mongolia
September-October 2024
MONGOLIA'S FORGOTTEN REINDEER HERDERS: The Tsaatan Nomads of Hovsgol
---
Falkland Islands & South Georgia
November-December 2024
ANTARCTICA, FALKLAND ISLANDS & SOUTH GEORGIA: Photography on a different planet
---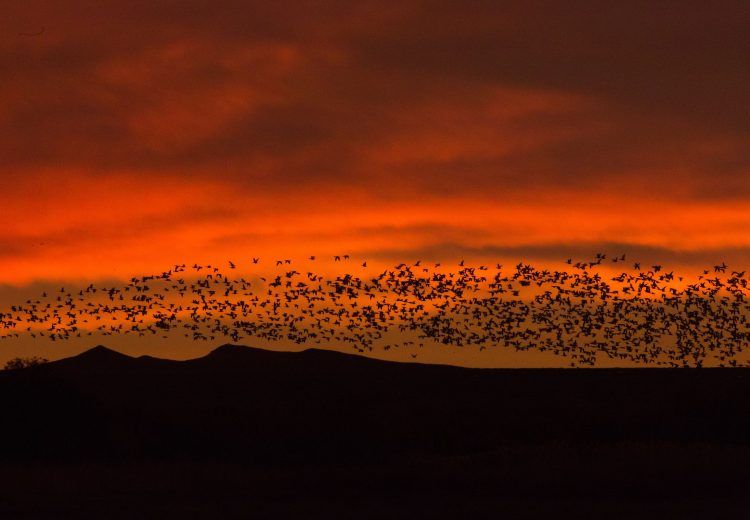 United States of America
December 2025
NEW MEXICO: CRANES, GEESE & LANDSCAPES – Bosque del Apache and White Sands