Friday 9th February – Tuesday 13th February 2024

Leader: Zoltan Nagy

5 Days
Group Size Limit 4
ROMANIA: DANUBE DELTA WINTER WILDLIFE PHOTOGRAPHY TOURS WITH WILD IMAGES
This fantastic five-day tour focuses on capturing the wildlife of Romania's Danube Delta during the soft light of winter.
The Danube Delta is the last wetland wilderness of Europe and it has many faces.  During the winter, the wildlife of the delta transforms.  Our tour has been timed to visit this magnificent region when the Dalmatian Pelicans are in full breeding plumage and the migratory Pallas's Gulls are arriving in greater numbers.
Unlike other winter tours operating in this part of Europe, our trip operates mostly from hide or blind boats, allowing you to get down to eye level with feeding White-tailed Eagles, Dalmatian Pelicans, Pallas's Gulls and other birds like Great Cormorant and Great Egret.
From a cruising hide we also go night spotting for European Wild Cat, Long-eared Owls, Tawny Owls and other nocturnal wildlife.
During the time of our tour, the delta's resident Golden Jackals all have their winter coats and we will spend two mornings with these charismatic canids, also photographing them from a hide.
For the first time, we also offer the possibility to fly drones on this tour.  Under the direction of licenced drone photographer guides, flying over the Delta gives you the chance to truly appreciate this magnificent region from the sky.  If parts of the delta have frozen, you might see fractals of ice, bordered by the russet vegetation of Romania's winter forests. It is ideal to practice abstract art photography in nature, creating a true feeling of these incredible landscapes and adding a new perspective to your portfolio from this tour.
The winter wonderland of the Danube Delta is not only a time of soft, beautiful light. It might also bring snow and ice that offers more spectacular perspectives on this fascinating location.
About your boat
This 6.5 m long very stable flat bottomed boat was designed for photographers. It has four seats in the middle of the boat which are removable so when needed photography takes place from cushions allowing the lowest possible angle. The boat is installed with special photo-through glass – the same as in our hides in Hungary. The boat can be used in all weather as it has a removable roof as well.
Accommodation & Road Transport: Our simple, family run guest house is warm and has hearty home cooking.  Each room is private with private facilities. Road transport is by minibus and roads are generally good.
Walking: The walking effort is mostly easy throughout the tour.
Climate: Winter in the Danube Delta is cold with temperatures ranging from -10C to 10C and sometimes there is a cooler windchill.
Recommended equipment: All sort of lenses can be used but a larger 400 or 500 mm lens is recommended on this tour. We will supply special beanbags in the boat. These are useful when photographing through the curtain or without. Tripods are essential to bring for the tour. It is possible to use them in the boat as well when the special windows are installed. Drone photography is permitted with the guidance of licenced photography tour leaders.
Photographic Highlights
A truly diverse photography exploration of Romania's wildlife during the soft winter light
Cruising the backwater channels and lagoons in a specially designed photo-boat deep inside the Danube Delta is one of the best bird photography experiences available
Eye-level encounters with fishing Dalmatian Pelicans from a hide, when they are in their finest breeding plumage
Spectacular flight photography opportunities with the Danube Delta's resident White-tailed Eagles
A chance to photograph the charismatic Golden Jackal from a hide
Photo sessions targeting the impressive Pallas's Gull, now in all its breeding finery
Ethical and permitted drone photography opportunities to capture the winter ice and landscapes of the Danube Delta
The best time of year to photograph European Wild Cat
Night photography sessions with resident Tawny and Long-eared Owls
Creative photography is a speciality of this tour with very productive sunrise and sunset sessions, weather permitting
Capture the finest landscapes of Romania in the stunning, soft winter light
A chance to photograph a plethora of water birds including Great Cormorant and Great Egret
Ice and snow are the ideal conditions for practicing high key images in camera and during post processing
OUTLINE ITINERARY
Day 1: Arrive in Bucharest before 11am. Drive to Tulcea in the Danube Delta arriving in time for an early dinner. Post dinner cruise to search for European Wild Cat before a late arrival at our guest house
Days 2-3: AM photography at the Jackal hide, PM photography of pelicans, gulls and eagles, followed by night photography of owls and night mammals
Day 4: Full day of photographic exploration allowing for drone and landscape photography, a third session at the Jackal hide and a night session for Wild Cat and owls. Overnight Tulcea.
Day 5: Morning drive from Tulcea to Bucharest where the tour ends at noon
---
To see a larger map, click on the square-like 'enlarge' icon in the upper right of the map box.
To see (or hide) the 'map legend', click on the icon with an arrow in the upper left of the map box.
To change to a satellite view, which is great for seeing the physical terrain (and for seeing really fine details by repetitive use of the + button), click on the square 'map view' icon in the lower left corner of the 'map legend'.
PRICE INFORMATION

Wild Images Inclusions: Our tour prices include surface transportation, accommodations, meals and entrance fees.
Tips/Gratuities at the accommodations are not included.
Deposit: 20% of the total tour price. Our office will let you know what deposit amount is due, in order to confirm your booking, following receipt of your online booking form.
TO BOOK THIS TOUR: Click here (you will need the tour dates)
---
2024:
provisional £1410, $1770, €1650, AUD2730. Bucharest/Bucharest.
Single Supplement: 2024:
£100, $120, €120, AUD190.
If you are travelling alone, the single supplement will not apply if you are willing to share a room and there is a room-mate of the same sex available.
This tour is priced in Euros. Amounts shown in other currencies are indicative.
Air Travel To & From The Tour: Our in-house IATA ticket agency will be pleased to arrange your air travel on request, or you may arrange this yourself if you prefer.
ROMANIA: DANUBE DELTA WINTER WILDLIFE PHOTOGRAPHY TOUR: DETAILED ITINERARY
Day 1
The tour begins at Bucharest airport, from where we will transfer to Tulcea for an early dinner prior to our evening transfer out to Mila23 village where we will be staying in our warm, family-run guest house for the next four nights. The cruise from Tulcea to Mila23 will allow us our first opportunities to search for European Wild Cat on our tour.
Days 2 – 3

For the following two days we will spend mornings at our hide photographing Golden Jackal.  Our afternoons will be devoted to hide photography of White-tailed Eagles, Pallas's Gulls and a variety of other birds in the Delta
Day 4
We will enjoy a full day of landscape and possible drone photography in the Delta region with a potential third visit to the Jackal hide  before we return to Tulcea this evening, searching for Wild Cat on the evening cruise back.
Day 5
This morning we will sadly leave the Danube Delta behind and return to Bucharest airport, where the tour will end at noon.
---
Other Wild Images Tours particularly good for bird photography
---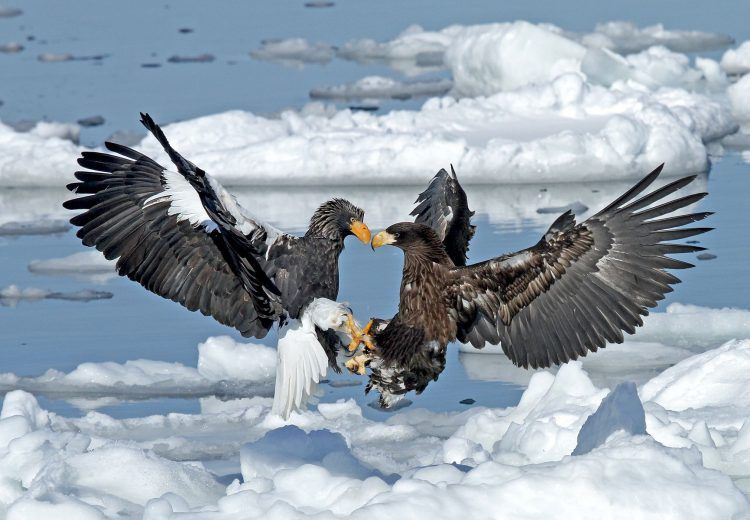 Japan
February 2024
JAPAN: WINTER WILDLIFE SPECTACULAR – Cranes, Eagles, Swans & Snow Monkeys
---
Hungary
May-June 2024
HUNGARY: BIRD PHOTOGRAPHY – Enjoying the Finest Hide Network in Europe
---
Iceland
June 2024
ICELAND: WILDLIFE & NATURE – Birds, Whales, Geysers & Waterfalls
---
Falkland Islands & South Georgia
November-December 2024
ANTARCTICA, FALKLAND ISLANDS & SOUTH GEORGIA: Photography on a different planet
---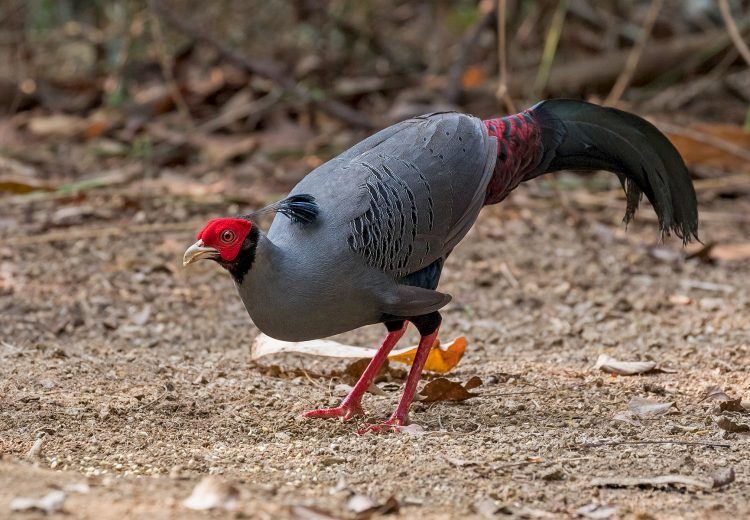 Vietnam
January 2025
VIETNAM BIRD PHOTOGRAPHY – Pheasants, Pittas, Laughingthrushes & More
---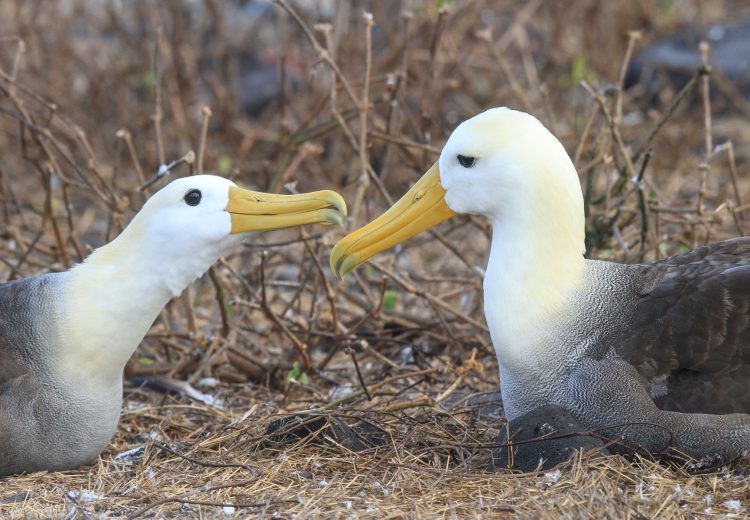 South America (including Galapagos)
May 2025
GALAPAGOS ISLANDS: Extraordinary wildlife photography in the footsteps of Darwin
---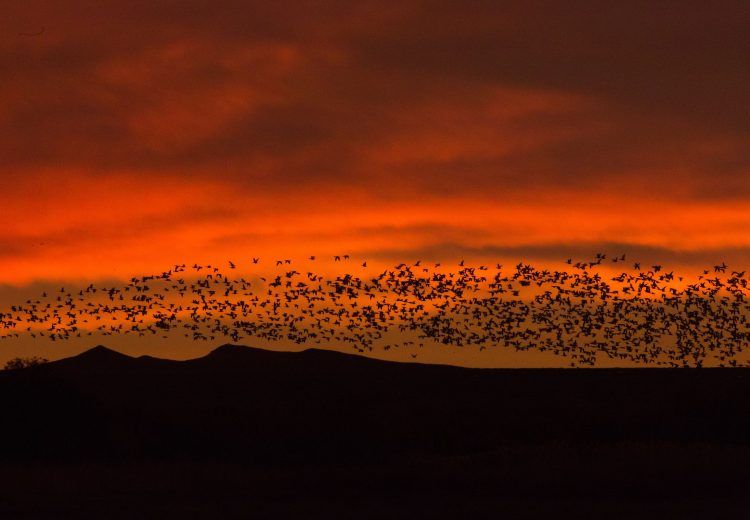 United States of America
December 2025
NEW MEXICO: CRANES, GEESE & LANDSCAPES – Bosque del Apache and White Sands