South America (including Galapagos)
CHILE: WALKING WITH PUMAS – An Extraordinary Photographic Adventure at Torres del Paine
Tuesday 10th September – Saturday 21st September 2024

Leaders: Virginia Wilde and one of the very best Puma trackers in the region

12 Days
Group Size Limit 6
Wednesday 10th September – Sunday 21st September 2025

Leaders: Wild Images leader to be announced and one of the very best Puma trackers in the region

12 Days
Group Size Limit 6
CHILE: WALKING WITH PUMAS PHOTOGRAPHY TOURS WITH WILD IMAGES
Inger and Mark's exploratory trip in September/October 2018 was absolutely awesome! We watched 16 different individual Pumas during our visit and on some days spent hours with Pumas at quite close range, sharing their feline world and watching them rest, drink, play, walk, interact with other Pumas and even hunt hares, foxes and fully-grown Guanacos! The Torres del Paine 'Walking with Pumas' experience was one of our most extraordinary and most moving wildlife photography journeys ever!
Why not experience this for yourself? We are operating some very special, extended-duration Puma photography tours in the Torres del Paine region in the months of September and April, which are ideal times of year for getting great encounters with these wonderful creatures while enjoying shorter days with longer periods of low light, but avoiding the fierce cold of a Patagonian winter.
Unlike some Puma photography tours, we will not be spending most of our puma tracking time in Torres del Paine National Park. We have noticed that quite a lot of photography and wildlife tour operators do not mention in their tour descriptions that restrictions were put in place in 2015 that currently prevent any leaving of the roads or a single walking trail in the park in order to approach Pumas. The restrictions are doubtless necessary (the park has become very popular, and most visitors have no expert tracker along to advise them how to behave near Pumas), but it does mean that Puma watching/photography inside the park is not what it was.
We will certainly be spending some time inside this wonderful park, in order to enjoy the amazing scenery and also photograph other wildlife, but the great majority of our time and almost all of our Puma encounters will be on private lands where restrictions are much lighter and where we have a much higher probability of wonderful photographic encounters.
These private areas do have very high entry fees, amounting to not far off US$200 per person per day, so that does add considerably to the tour cost as compared with costs for tours that opt to try and photograph Pumas wholly or largely inside the Torres del Paine National Park, but the vastly superior photographic potential is well worth the additional cost in our opinion. In any event, even though Puma tracking trips have become very costly (southern Chile is nowadays a very expensive place), we have found we can include lots of Puma tracking in these special private areas outside the park and still offer a 12 days Puma photography tour with 8 nights in the Torres del Paine region (and offering significantly more tracking than most other Puma tours provide) at an attractive price.
It takes time to accumulate a good portfolio of Puma and other Torres del Paine wildlife shots, so having more than 4-5 days in the area is vital in our view. Very windy days are commonplace in Patagonia and unsuitable weather for good photography can easily last for 2-3 days at any time of year.
The Pumas of Torres del Paine have become famous among wildlife photographers, and justly so. In most parts of their huge range, which extends from Alaska and Canada southward to the southern tip of South America, this is a shy creature that faces intense persecution, largely owing to its propensity to take domestic stock in areas where wild prey has diminished owing to human transformation of the landscape. Even in today's Chile, Pumas are widely hunted by ranchers and the total number of animals killed annually is quite extraordinary. Sadly, there is nothing unusual about Chile in this respect: Puma persecution extends the length of the two continents.
Fortunately, persecution ended a long time ago in Torres del Paine National Park, and in recent years some adjacent estancia (ranch) owners have also ceased to hunt Pumas. The result has been both an increase in their numbers and an increased willingness by the local Pumas to tolerate humans in their vicinity. Indeed a good number of individuals now seem quite content to let humans follow them around, at a respectful distance of course, and observe their Puma world of resting, sleeping, playing, drinking, mating and even hunting. With some of the individuals and families, providing you are reasonably fit (and by this we mean reasonably fit for a 60-year-old, not a 20-year-old), you can sometimes stay with them for long periods, but to do this you may well need to be able to walk over uneven ground for 2-3 kilometres (1.2-1.8 miles) and at times there will be uphill stretches in the rolling Patagonian terrain. Even if you cannot 'walk with Pumas' for long periods, our tours will still be highly productive for you, as you can expect to be able to get close enough to Pumas for great images before they decide to move on again.
As well as Pumas there are plenty of other mammals to photograph, including Guanaco (a wild relative of the Llama), the endangered Huemul (or South Andean Deer), Patagonian Hairy Armadillo, Patagonian Hog-nosed Skunk and South American Grey Fox. Birds are also plentiful and prime targets will include Black-chested Buzzard-Eagle, Cinereous Harrier, Chimango, Southern Crested and possibly White-throated Caracaras, Lesser Rhea, Black-necked and Coscoroba Swans, Upland Goose, various ducks, Black-faced Ibis, Chilean Flamingo and Southern Lapwing among many possibilities.
Before we reach Torres del Paine we will visit a superb site for photographing the magnificent Andean Condor, a place where we have a really good chance to obtain great images.
Accommodation
Our Chile Puma and wildlife photography tour uses comfortable hotels/lodges throughout.
Transport
Road transport will be by 4×4 vehicles. Many other southern Chile wildlife photography tours use minibuses/passenger vans. We can use the 4x4s to reach areas that others cannot and shorten some of our Puma hikes. Principal roads are mostly good, but ranch tracks can be rough.
Climate
Southern Patagonia is positioned at fairly high latitudes and it never gets very warm in the region, not even in the middle of what passes for summer. In September and April, it is typically cool during the day (fairly cold in the early morning). Daytime temperatures typically range from about -1 to 3°C (30-38°F) at dawn to an early afternoon maximum of 8-12°C (46-54°F). It can feel considerably warmer than this on a still sunny day and considerably colder on a windy cloudy day. The eastern part of Torres del Paine region enjoys plenty of sunshine, but we are likely to experience some overcast weather and it will probably rain or possibly even snow occasionally.
Photographic Equipment
During our Puma and other Chilean wildlife photography tours, the most used telephoto lens focal lengths with a full-frame DSLR or mirrorless are usually between 400-600 mm (sometimes even longer is useful). Focal lengths of 200-300 mm can, however, be useful for some wildlife shots and some scenic photography.
Torres del Paine is full of magnificent panoramic views and a wide-angle in the 16-35mm range is ideal. You will also want to cover the range up to 100 mm or more.
All the focal lengths mentioned above relate to full-frame cameras. Please adjust as appropriate for crop sensor and micro four-thirds cameras.
You can also get wonderful results throughout this Puma photography tour, with many subjects, with a high quality 'bridge' camera with an 18-20x or higher optical zoom and a wide-angle setting which is equivalent to 24mm.
A tripod can be a heavy burden on this particular tour, owing to the amount of walking, but a monopod can be helpful if you use a heavy telephoto.
If you have questions about what equipment you ought to bring, please contact us.
VIEW OUR GUEST'S PHOTOS
After a couple of false starts due to COVID, our trip to Chile finally went ahead, more than three years after we booked it.  The long awaited and anticipated trip did not disappoint.  Our expectations of the number and quality of sightings were blown away by what we experienced.  There wasn't a single day where we didn't see any pumas. Most days we had multiple sightings and not just a fleeting glimpse from afar.  We were lucky enough to spend quality time with pumas as they fed, relaxed, groomed and played.  April was a wonderful time to visit, and we had some really special, intimate moments with two families with young kittens.  Despite a last minute change in tour leader due to COVID, the trip went smoothly and was well organised.  Our replacement leader was fantastic, as were our local team, driver and tracker.  Between them they had great knowledge and experience of the area and photographing Pumas.  Our tracker was instrumental in the success of the trip, spending long hours driving the hills to find Pumas.  The estancia we stayed in was in the perfect location, close to the territories of the Pumas so minimising the drive time each day.  My husband and I are well travelled, and we are in agreement that this trip was one of the best we have ever been on.  We really appreciate the Wild Images ethos of spending as much time in the field as possible. The long days were well worth it, and we came away delighted with the beautiful images we captured, and the amazing experiences that will live long in our memories – Jenny Tovey (guest on our 2022 April Walking With Pumas Tour in Chile).  To view a gallery of Jenny's beautiful images from our tour click here.
Photographic Highlights
Extraordinary photographic encounters with wild Pumas, sometimes at close range
Walk along with Pumas in the vast wilderness of Chile's Torres del Paine region and share their world – an amazing privilege
You may be lucky enough to witness a hunt, and perhaps even photograph a Puma taking a Guanaco or some other prey
The awesome mountain scenery of world-famous Torres del Paine
Guanacos, a wild relative of the Llama, at close range, sometimes with amazing mountain backdrops
Seek out South American Grey Foxes and Humboldt's Hog-nosed Skunks
Get so close to Andean Condors that you can hear the wind whistling through their wingtips
Beautiful geese, ducks and swans
Reflections of the stunning Paine range in lakes and ponds
Travel by boat across Lago Grey to the face of the Grey Glacier and photograph deep blue icebergs, fierce peaks and the stunning, deeply-serrated face of the glacier itself
Unusual cloudscapes that make Torres del Paine sunrises and sunsets even more spectacular
OUTLINE ITINERARY
Day 1: Evening tour start at Punta Arenas in southernmost Chile.
Day 2: Excursion to Andean Condor roosting cliffs and other areas in Punta Arenas region.
Day 3: Transfer to Torres del Paine region, with photo stops en route.
Days 4-10: 7 full days of Puma tracking and photographing the other wildlife and magnificent scenery of Torres del Paine.
Day 11: Return to Punta Arenas via the magnificent western part of Torres del Paine National Park.
Day 12: Morning tour end at Punta Arenas airport.
---
To see a larger map, click on the square-like 'enlarge' icon in the upper right of the map box.
To see (or hide) the 'map legend', click on the icon with an arrow in the upper left of the map box.
To change to a satellite view, which is great for seeing the physical terrain (and for seeing really fine details by repetitive use of the + button), click on the square 'map view' icon in the lower left corner of the 'map legend'.
PRICE INFORMATION
Wild Images Inclusions: Our tour prices include surface transportation, accommodations, meals and entrance fees.
Our tour prices also include all tips for local guides, drivers and accommodation/restaurant staff.
Deposit: 20% of the total tour price. Our office will let you know what deposit amount is due, in order to confirm your booking, following receipt of your online booking form.
TO BOOK THIS TOUR: Click here (you will need the tour dates)
---
2024:
provisional £6930, $9190, €8270, AUD13600. Punta Arenas/Punta Arenas.
2025:
provisional £7080, $9390, €8450, AUD13890. Punta Arenas/Punta Arenas.
Single Supplement: 2024:
£610, $810, €720, AUD1190.
Single Supplement: 2025:
£620, $830, €740, AUD1220.
If you are travelling alone, the single supplement will not apply if you are willing to share a room and there is a room-mate of the same sex available.
This tour is priced in US Dollars. Amounts shown in other currencies are indicative.
Air Travel To & From The Tour: Our in-house IATA ticket agency will be pleased to arrange your air travel on request, or you may arrange this yourself if you prefer.
CHILE:  WALKING WITH PUMAS PHOTOGRAPHY TOUR: DETAILED ITINERARY

Day 1
The tour starts this evening at the comfortable Diego de Almagro Hotel in Punta Arenas, in southernmost Chile, where we will spend two nights.
A transfer will be provided from Punta Arenas Airport to the hotel provided you are arriving today.
Day 2
A full day for close encounters with Andean Condors and plenty of other bird subjects.
We will visit a large hill where we should be able to enjoy repeated close passes by Andean Condors, some coming so close that we will be able to hear the sound of the wind in their primaries (the feathers that form their long, slotted wingtips). We should see individuals of both sexes and all ages, and be able to capture images of both the dark undersides and the stunning black and white pattern on the upperwings of the adults.
The area is also good for photographing the striking Black-chested Buzzard-Eagle, while other birds we will want to try and photograph today include Upland, Ashy-headed and Kelp Geese, the rare Ruddy-headed Goose, Fuegian Steamer Duck, Magellanic Oystercatcher, the smart Dolphin Gull and the elegant South American Tern.
Day 3
Transfer from Punta Arenas to the Torres del Paine region for an 8 nights stay at a comfortable lodge. We will stop along the way for photographic opportunities, which today will be primarily Patagonian birds.
Days 4-10
7 full days to photograph Pumas, Guanacos, birds of prey, amazing scenery and much more besides, significantly more time than for other Puma photography tours.
Pumas tend to concentrate their hunting into the period from before dawn until about two hours after sunrise and again from about two hours before sunset until after dusk. Much of the rest of the day (and night) is spent sleeping, resting, washing, drinking and the like.
So, it is essential to be out early and late in the day if you want to see and photograph active Pumas. Watching and photographing resting Pumas in the middle of the day is easy in Torres del Paine, experiencing good action is the hard part. That is why the Wild Images tours are longer than most. That extra time greatly increases your chances of really good images. The other problem with the middle of the day is heat shimmer. Patagonia is a cool part of the world, but shimmer is often a major problem from about mid-morning to mid-afternoon.
Each Puma tracking day we will head out after an early breakfast and be in the right place shortly before sunrise. After the morning activity dies down, we will look for other intewresting subjects before returning to look for Pumas in the late afternoon and early evening.  In between Puma encounters there will be plenty of opportunities to photograph Guanacos, other mammals, birds and of course the astounding scenery of Torres del Paine. Southern Chile's high latitude and the Chilean time zone (GMT/UTC plus 3 hours) combine rather well for us in that sunrise is quite late in the morning in Chilean Patagonia, so we don't have to get up at some totally ungodly hour!
Day 11
Providing the weather makes it worthwhile, we will cross the entire width of the park this morning, reaching as far as stunning Lago Grey, which is flanked by snow-covered mountains and fed by a huge glacier. The latter frequently spawns small icebergs that are often blue in colour.  This afternoon we will return to Punta Arenas for an overnight stay at the Diego de Almagro Hotel.
Day 12
Our Puma photography tour ends this morning after breakfast at our Punta Arenas hotel. An airport transfer will be provided this morning.
Chile: Walking with Pumas 2023 April Tour Report
Punta Arenas Our tour started with a delicious dinner in the comfortable hotel in Punta Arenas. Punta Arenas is the capital city of Chile's southernmost region, Magallanes, and the city serves as a port for some of Antarctica's cruise ships. Along the shoreline of Punta Arenas' beaches, it's easy to find several species of birds […]
View Report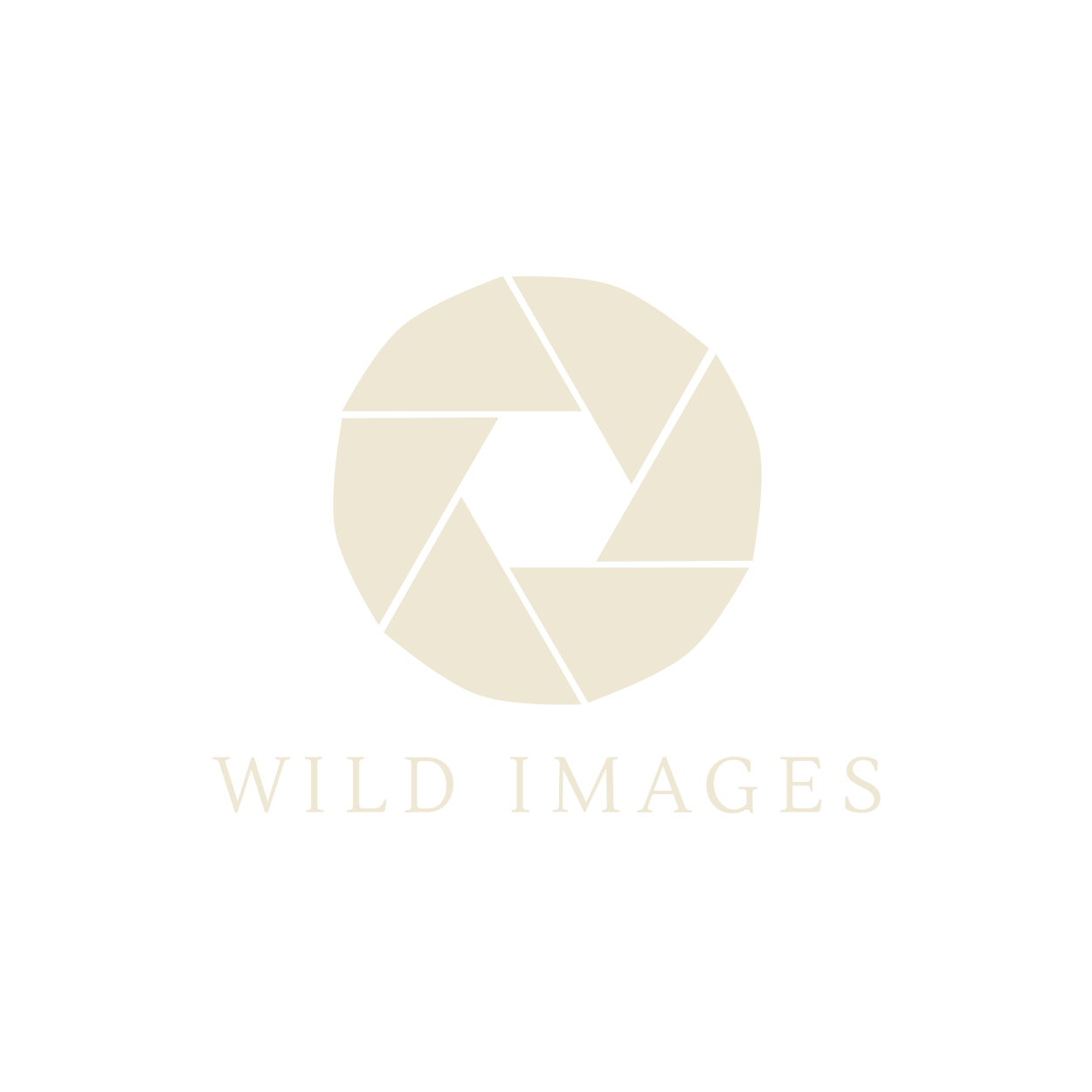 ---
Chile: Walking with Pumas 2022 September tour 1
The Wild Images September 2022 'Walking With Pumas' tour – in search of the great mountain lion of the Americas – was one rich in both wildlife encounters and majestic scenery. Based in the environs of the iconic Torres del Paine National Park, whose peaks draw the eye with such magnetism that they almost rival […]
View Report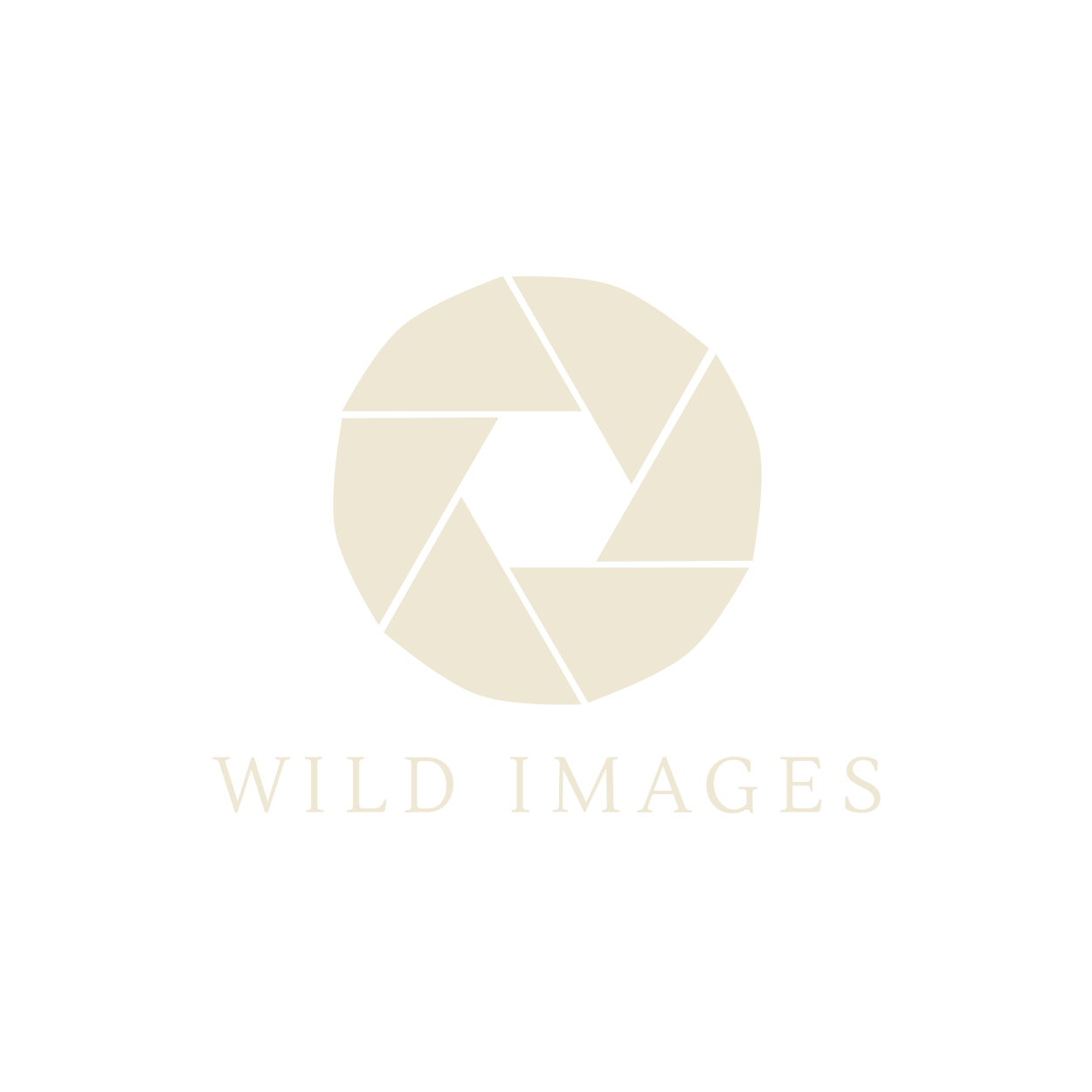 ---
Chile: Walking with Pumas 2022 September tour 2
There are some wildlife experiences so exquisite that to witness them is to feel a rush of privilege and wonder – those hold-your-breath moments that become markers in a storied life. In amongst them – if you're lucky – maybe even a handful of times when you transcend from mere onlooker; where there is almost […]
View Report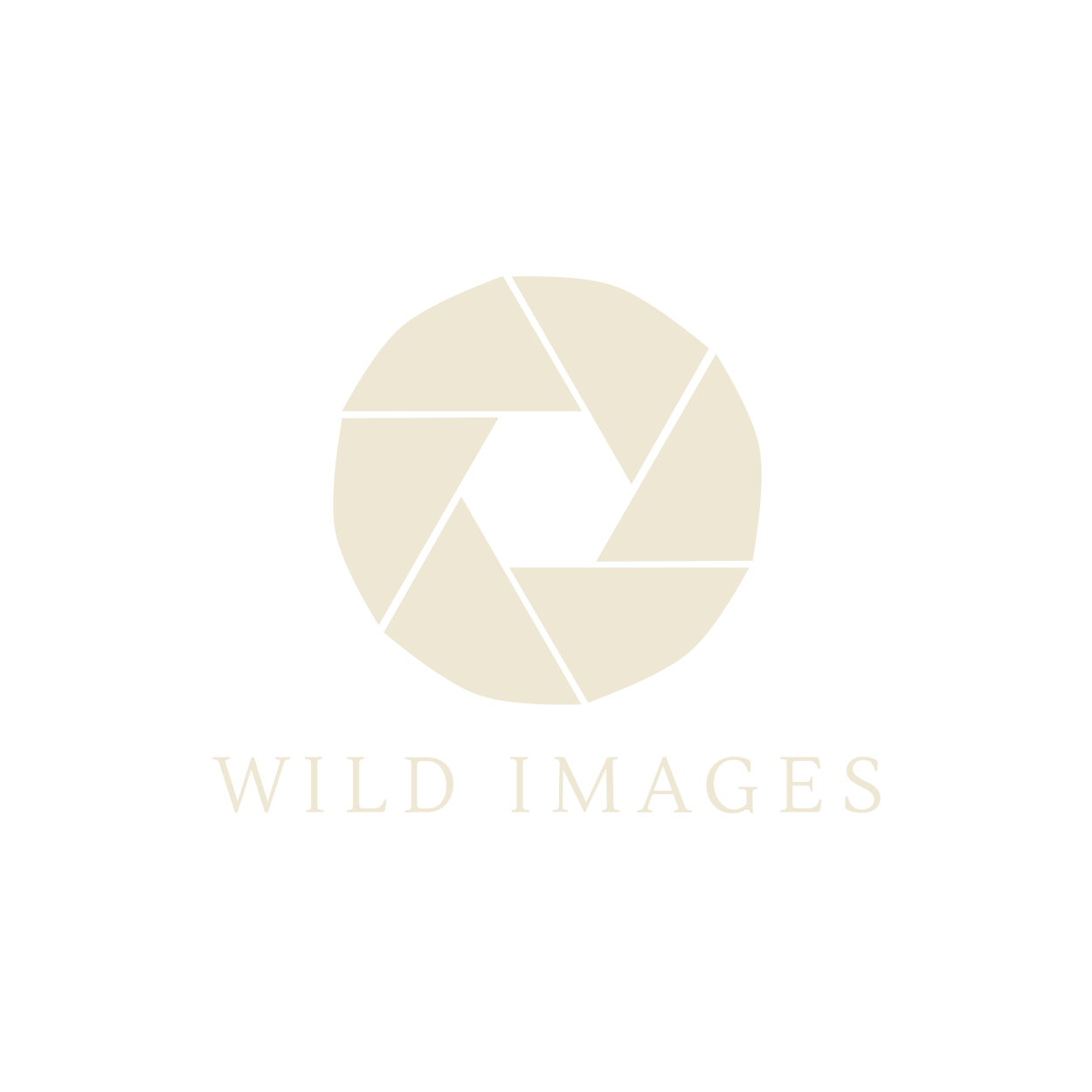 ---
Other Wild Images Tours featuring signature mammals
---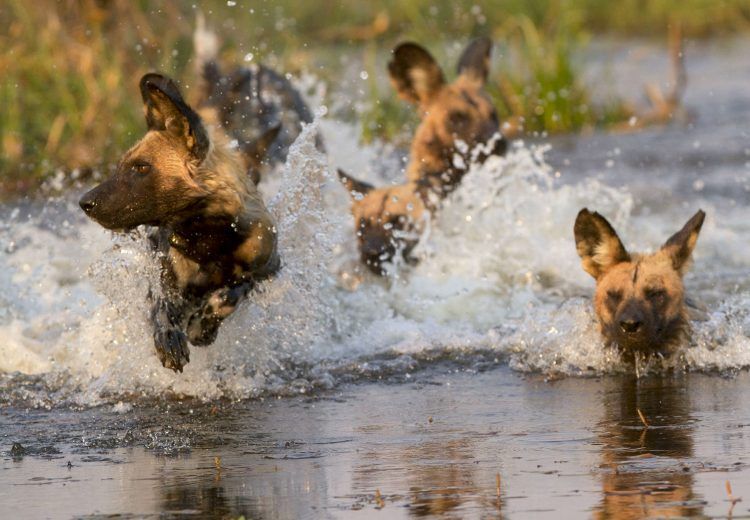 Botswana & The Okavango
November 2023
BOTSWANA: WILDLIFE SPECTACULAR – The photographic wonders of the Okavango and Chobe
---
---
India
March-April 2024
INDIA: TIGER & WILDLIFE SPECTACULAR – Central India, Agra, the Chambal River and Gujarat
---
Tanzania
April 2024
TANZANIA: WILDLIFE SPECTACULAR – Predators & Prey of Ngorongoro & Serengeti
---
---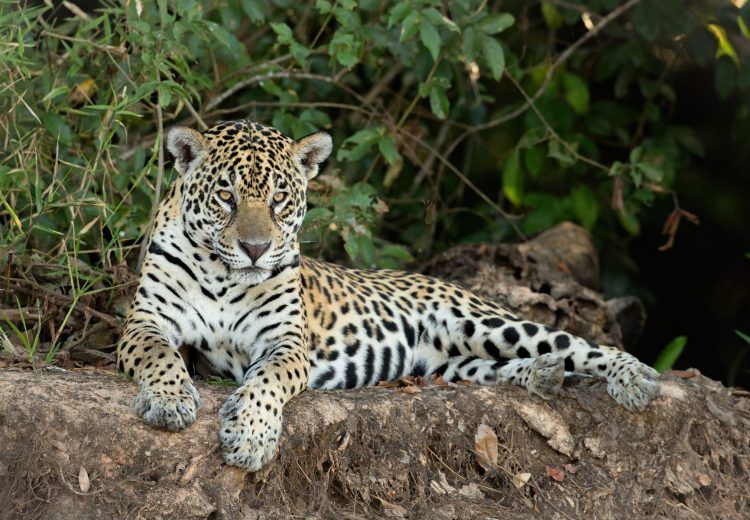 South America (including Galapagos)
August-September 2024
BRAZIL'S PANTANAL: JAGUARS AND SO MUCH MORE – South America's best wildlife photography destination
---
South Africa
September 2024
Private: NAMIBIA & THE KALAHARI – A Journey Through Africa's Arid Eden