BELARUS BIRD PHOTOGRAPHY TOURS WITH WILD IMAGES
Belarus has a sparse population of only 9.5 million people spread over a country a little smaller than the United Kingdom but over 90% of this area is still covered by natural vegetation. With many traditional agricultural methods still in use and out of the reach of the European Common Agricultural policy, Belarus has retained a landscape like no other European country, often described as like stepping back in time 50 years. Wildlife still thrives in the countryside and several interesting Taiga forest dwelling and eastern bird species have their most southwesterly outposts in Belarus.
This seven days photographic tour of Southern Belarus will take you to the picturesque Pripyat River valley in the far south of the country where the you will visit one of several Great Snipe leks known to our local guides. The Great Snipe lek should be the tour highlight and in Belarus it is possible to photograph the birds in daylight as they arrive in the early evening to start their extraordinary display.
Morning sessions will depend on the weather at the time of the tour but will include photo hides at shorebird locations at Turov Meadow, on the banks of the River Pripyat, where the northward spring migration will be in full swing. Many thousands of brightly coloured Ruffs stage here on their way to breeding grounds in Scandinavia and Arctic Russia and can sometimes be seen indulging in some lekking display. Other shorebirds possible here include the sought-after Terek Sandpiper, which breeds in the area, as well as a host of other migrants such as diminutive Temminck's Stint, Spotted Redshank and elegant Wood and (if we are lucky) Marsh Sandpipers. Up to five species of terns are usually also present here including White-winged, Black, Whiskered, Common and Little Terns. Leggy Great Egrets and White Storks hunt in the shallows and smart drake Garganeys try to hide in riverside vegetation.
Several hours drive to the west of Turov there is a healthy population of the incomparable Great Grey Owl. Here, far to the south of the true Taiga zone, they inhabit mixed pine and alder carr woodland, where they specialise in preying on hydrophilous voles. Our local guides have found up to 17 nests of this impressive beast in a single season and they usually know of at least half a dozen active nests. We will visit a one or two of these, where we should be assured of an encounter with at least one of the parents, usually sitting on guard nearby. Photo opportunities here will most likely be simply perched shots but against a variety of forest backgrounds. We will also make an evening excursion to a nearby sedge fen where the severely threatened Aquatic Warbler should have returned from its wintering grounds in West Africa. We will spend two nights at a comfortable hotel in the nearby city of Bereza.
Finally we will then make our way back north to the capital city of Minsk where the tour will end at the airport in the early afternoon.
Great Snipe lek photography
Great Snipe is another relic of an ancient landscape of bogs and meadows that is disappearing across Eastern Europe. Birds arrive on the lek from late afternoon onwards and their display starts with a clicking of the bill and then the birds eventually fluff up their plumage and throw back their heads, while make peculiar popping sounds, ending with a flash of their striking wing markings and their bright white outer tail feathers. Jumping shots of fighting birds are also possible on sunny evenings. Towards dusk, when the females visit, there is more fighting between the males. Great Snipe is listed as near threatened by BirdLife International, owing to a decreasing population and the main problem it now faces in Belarus is scrubbing over of untended meadows by willow trees. Many of the males are ringed here and some carry geolocators that have tracked them to their wintering grounds in the Democratic Republic of Congo. However, as you can see from our photographs, it is easy to take a shot of them without any ringing paraphernalia in view.
The Great Snipe hides are of the same construction as for shorebird photography – sturdy portable canvas hides for one or two photographers, with metal pole frames and drawstring lens holes at various levels. Midges and mosquitoes can sometimes be a nuisance here but we have not experienced any major issues in the hides. A head net is a useful precaution though and hide sessions usually last around five or six hours until dark. The snipes can approach the hides very closely at times but we think the ideal effective focal length for the Great Snipe lek hides is around 500mm.
Shorebird Photography
Early morning (and evening if you choose to opt out of a Great Snipe session) hide photo sessions will take place at Turov Meadow, an extensive area of riverside marsh and meadow by the River Pripyat adjacent to the town. Here thousands of shorebirds and other waterbirds pause on their northward migration. The terrain changes from year to year and the canvas hides can be positioned according to conditions prevailing at the time, usually on sand spits next to the latest attractive shorebird wetland habitat. Shorebirds will often approach the hides to within around five metres and sometimes closer. We think the ideal effective focal length for the shorebird hides is around 500-600mm.
Great Grey Owl photography
Our Great Grey Owl photography will involve a couple of visits to one or more nest sites in the Vygonoschansky Reserve under the supervision of a local forest guide who locates and monitors their nests. The adults will usually be sitting nearby, often allowing quite close approach and although they will keep a beady eye on us, we will be careful not to disturb them. There is not much opportunity for anything other than perched portraits and/or on nest shots in this scenario, however, a close encounter with one of these incredible creatures, let alone several hundred photos, is still a very moving experience for most folks interested in wildlife! The ideal effective length for Great Grey Owl photography is around 500mm.
Stalking/Opportunistic Photography
There is plenty of scope for photographing other bird species in the Turov area without the use of a hide and potential targets can include: the delightful Azure Tit, on its way to or from its nest hole; Thrush Nightingales, which often sing from very exposed perches, unlike their Common relatives; Terek Sandpipers, which often have favourite logs or fisherman's boats that they like to perch on or a variety of woodpeckers, which nest in the forest bogs of the nearby Pripyatsky National Park. Naturally options will depend on what is available at the time of our visit. The ideal effective length for opportunistic photography is obviously highly variable but usually around 500-600mm and a 'gilly suit', which can be supplied by our agents, will be useful on occasion.
Accommodation & Road Transport: All accommodation is in en-suite rooms in comfortable hotels. Food is surprisingly tasty. Road transport is by minibus or car depending on group size and roads are good.
Walking: The walking effort is easy throughout.
Climate: Spring days at this season are usually cool but dry and sunny, but it can also sometimes be wet and overcast.
Photographic Equipment: We recommend a 300-500mm telephoto lens, with either a 1.4X extender or 'crop' body at the lower end of this range for the best results. The use of a tripod will be essential.
Photographic Highlights
Two nights in photo hides photographing Great Snipes as they conduct their strange lekking display from grass tussocks in lush riverside meadows
Great Grey Owls peering down from their nest sites in mixed alder carr and scots pine woodland
Azure Tits nesting in rickety old village houses or gnarled old willow trees
Close shorebirds from photo hides placed in wetlands along the Pripyat River, including Terek Sandpiper, Ruff, Wood Sandpiper and Temminck's Stint
Numerous 'marsh' terns including White-winged Tern
The dainty Aquatic Warbler delivers its trilling song from vast sedge fens in its last stronghold at the Sporovsky Biological Reserve
Step back in time to a place like no other European country, to a countryside that has been largely untouched for decades
White-backed and Eurasian Three-toed Woodpeckers in the flooded forest bogs of southern Belarus
OUTLINE ITINERARY
Day 1: Early afternoon tour start at Minsk airport. Drive to Turov.
Days 2-4: Turov area.
Day 5: Drive to Vygonoschansky Reserve. Overnight at Bereza.
Day 6: Vygonoschansky Reserve. Overnight at Bereza.
Day 7: Drive to Minsk airport for midday tour end.
---
To see a larger map, click on the square-like 'enlarge' icon in the upper right of the map box.
To see (or hide) the 'map legend', click on the icon with an arrow in the upper left of the map box.
To change to a satellite view, which is great for seeing the physical terrain (and for seeing really fine details by repetitive use of the + button), click on the square 'map view' icon in the lower left corner of the 'map legend'.
PRICE INFORMATION

Wild Images Inclusions: Our tour prices include surface transportation, accommodations, meals and entrance fees.
Tips/Gratuities are not included.
Deposit: 20% of the total tour price. Our office will let you know what deposit amount is due, in order to confirm your booking, following receipt of your online booking form.
TO BOOK THIS TOUR: Click here (you will need the tour dates)
---
If you are travelling alone, the single supplement will not apply if you are willing to share a room and there is a room-mate of the same sex available.
This tour is priced in US Dollars. Amounts shown in other currencies are indicative.
Air Travel To & From The Tour: Our in-house IATA ticket agency will be pleased to arrange your air travel on request, or you may arrange this yourself if you prefer.
BELARUS: GREAT GREY OWLS & GREAT SNIPES: BIRD PHOTOGRAPHY TOUR: DETAILED ITINERARY
Day 1
The tour will begin in the early afternoon at Minsk Airport. From here you will be transferred to the ancient town of Turov, which will be our base for the next four nights. If time allows we will have a walk-through visit to Turov Meadows to an area where the shorebird hides are positioned for the following day.
Days 2-4
Early in the morning you will be transferred to the shorebird hides on Turov Meadow, where you will remain until mid-morning. The first couple of hours of daylight will of course be important for the most desirable photographic light.
We will have a late breakfast at our nearby hotel and then a late morning opportunistic photography excursion to a nearby area for Terek Sandpiper, Azure Tit and Thrush Nightingale.
After lunch at our hotel we will have some time to rest and download photos from the morning session before the evening Great Snipe photography session (those who prefer can have another shorebird photography session instead in the evening).
We will usually have a late evening meal whilst staying at a newly renovated and pleasant hotel operated by the national park authority in Turov.
Day 5
After breakfast we will drive west to the Vygonoschansky Reserve, staying at Bereza for the next two nights. Here we will have our first excursion this afternoon for Great Grey Owl followed by an evening excursion to look for the threatened Aquatic Warbler, which breeds in nearby vast ancient sedge fens, another disappearing habitat in Europe. The warblers should just have arrived from their wintering grounds at the time of our visit.
Day 6
We will have morning and afternoon excursions for Great Grey Owls in the Vygonoschansky Reserve in an effort to achieve a variety of different backgrounds and lighting. Overnight at Bereza.
Day 7
After an early start we will transfer to Minsk Airport where the tour will end around midday.
CUSTOM DEPARTURES AT OTHER TIMES
The Great Snipe hides lend themselves to customized tours at any time during their display from April– May. We can happily book you a trip, focusing on these hides as well as the other birds on offer here, and you will always be looked after by our competent local guides in Belarus. Please contact us if you would like us to put together a customized itinerary for you. We can also offer custom tours for Capercaillie and Black Grouse lek photography April in northern Belarus as well as late autumn Elk (or Moose) photography, please contact us for details.
---
Other Wild Images Tours particularly good for bird photography
---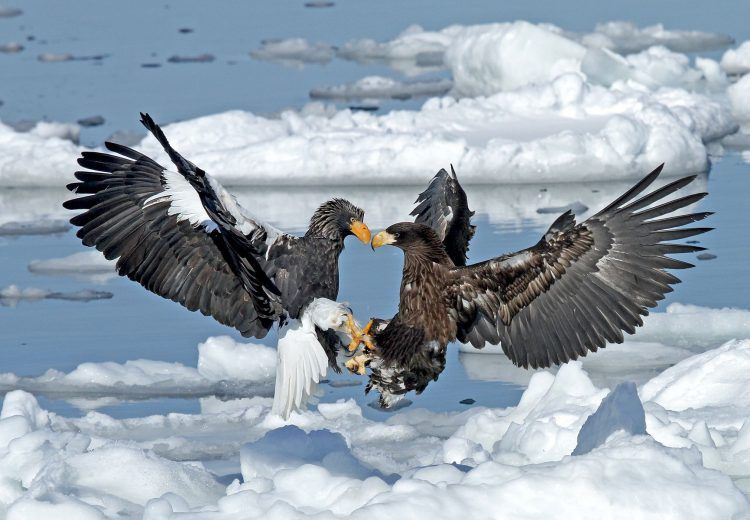 Japan
February 2024
JAPAN: WINTER WILDLIFE SPECTACULAR – Cranes, Eagles, Swans & Snow Monkeys
---
Hungary
May-June 2024
HUNGARY: BIRD PHOTOGRAPHY – Enjoying the Finest Hide Network in Europe
---
---
Iceland
June 2024
ICELAND: WILDLIFE & NATURE – Birds, Whales, Geysers & Waterfalls
---
Falkland Islands & South Georgia
November-December 2024
ANTARCTICA, FALKLAND ISLANDS & SOUTH GEORGIA: Photography on a different planet
---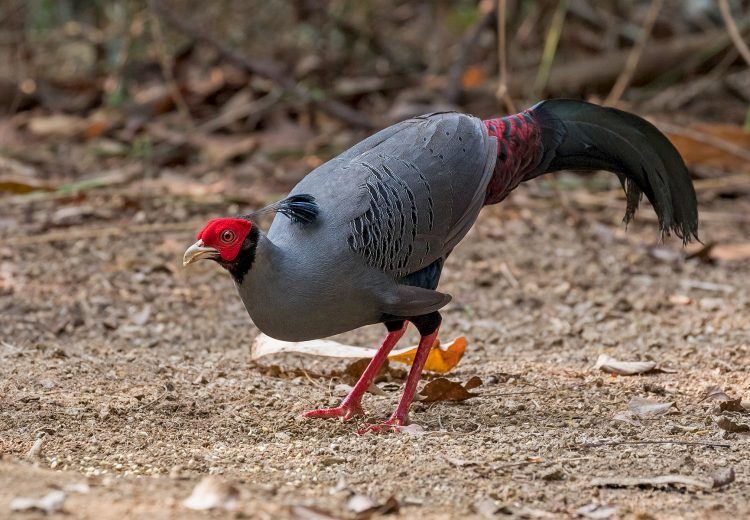 Vietnam
January 2025
VIETNAM BIRD PHOTOGRAPHY – Pheasants, Pittas, Laughingthrushes & More
---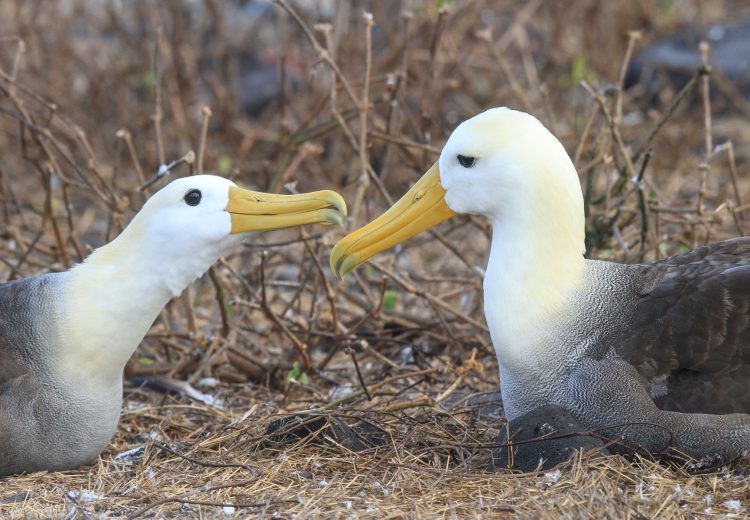 South America (including Galapagos)
May 2025
GALAPAGOS ISLANDS: Extraordinary wildlife photography in the footsteps of Darwin
---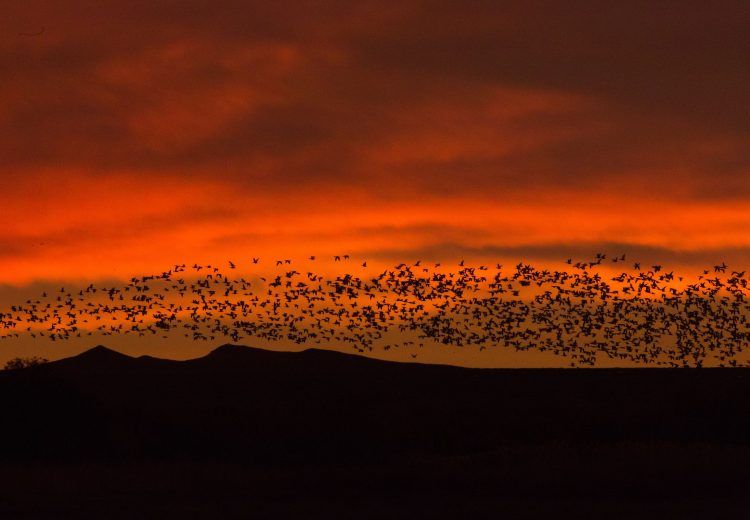 United States of America
December 2025
NEW MEXICO: CRANES, GEESE & LANDSCAPES – Bosque del Apache and White Sands