Europe (including Svalbard)
SVALBARD (SPITSBERGEN): A POLAR WILDERNESS – The Ultimate 'Round Spitsbergen' Itinerary
SVALBARD PHOTOGRAPHY TOURS WITH WILD IMAGES
If you want to experience the best possible Arctic wildlife photography tours, then you have to explore Svalbard (or Spitsbergen), a Norwegian territory where Polar Bear photography is always high on the agenda, but where you can also obtain great images of Walrus, seals, Arctic Fox, Reindeer, Ivory Gull, Barnacle Geese, Little Auks and plenty of other interesting wildlife.
The remote archipelago of Svalbard (widely known as Spitsbergen, although strictly speaking this name applies only to the largest island), Europe's only large High Arctic territory, extends from over 76°N to nearly 81°N latitude, its northernmost point being only about 1000 kilometres (about 600 miles) from the North Pole! Situated at the same extremely high latitudes as northern Greenland, unlike that area it can be explored by ship during the summer months, for the warming effects of the Gulf Stream extend even this far north and melt the pack ice to such an extent that the archipelago can often be circumnavigated in high summer.
Svalbard (Spitsbergen) may have been discovered by the Vikings, but there is insufficient evidence and so its formal discoverer is William Barents who reached the west coast of Spitsbergen island in 1596 while trying to find a Northeast Passage to China and the Pacific. Barents failed in the attempt, being turned back by the ice yet again, but the news of huge numbers of whales and Walruses resulted in further exploration and then, in the early 17th century, the establishment of commercial whaling bases by the English, Dutch, Basques and others, while in the 18th and early 19th centuries hunting of Arctic Foxes, Polar Bears and Reindeer for pelts became important.
Eventually coal mining was established by a variety of nations at the beginning of the 20th century, although only a limited amount of mining continues to this day. In 1925 an international treaty granted Norway sovereignty over Spitsbergen, which they refer to as Svalbard (or 'northern frontier'), although the treaty powers, which include Russia, Germany and Britain, retain equal economic rights.
In the 19th and early 20th centuries, Svalbard (Spitsbergen) became the focus of polar exploration and science. Starting with the expeditions of Scoresby, Franklin and Sabine between 1806-1823, numerous expeditions either explored the Spitsbergen (Svalbard) archipelago itself or used the islands as a forward base for attempts on the North Pole. Nansen's famous ice-strengthened ship Fram emerged from the ice near Spitsbergen (Svalbard) after being trapped for nearly three years and drifting to within a few hundred kilometres of the pole, while the doomed balloon expedition of Andrée left from the northwestern tip of the archipelago, as did Wellman's unsuccessful attempts by airship, and Amundsen's by seaplane. Finally, in 1926, Byrd (who was later also to be the first to fly to the South Pole) flew from Ny Ålesund to the North Pole and back.
Today Svalbard (Spitsbergen) is an environmental showcase, having the highest proportion of national parks and nature reserves of any equivalent land mass on earth (the great majority of the archipelago is now protected), and it is the absolutely stunning Arctic scenery and rich Arctic wildlife and plantlife that draw visitors intent on more peaceful appreciation of the islands. Here are fantastic pointed mountains draped in snow (the same mountains that gave the island of Spitsbergen its name), enormous interior ice caps, vast glaciers that carve their way down to spectacular fjords, immense areas of sea ice and impossibly blue icebergs carved into weird shapes by the action of wind and sea. The landscape photography alone would be enough to draw photographers to Svalbard, but there is so much more to find in this remarkable Arctic archipelago.
Here too is a rich array of wildlife that offers wonderful opportunities for photography, including teeming seabird colonies (notably Brünnich's Guillemot or Thick-billed Murre and the delightful Little Auk or Dovekie), beautiful Arctic shorebirds (including the stunning Red Phalarope), the ice-loving Ivory Gull, Pomarine, Arctic and sometimes Long-tailed Skuas (or Pomarine, Parasitic and Long-tailed Jaegers), nesting Barnacle, Pale-bellied Brent and Pink-footed Geese, and King Eiders, as well as a host of beautiful Arctic wildflowers ranging from Svalbard Poppy, Purple Saxifrage and Moss Campion to Mountain Avens and arctic buttercups.
The star wildlife photography attraction is of course the huge and powerful Polar Bear, and on this round-Spitsbergen itinerary in Svalbard it would be hard to imagine missing this creature that surely epitomizes the threats to the Arctic from global warming. In fact we have an excellent chance of multiple sightings of Polar Bear (perhaps 10 or more individuals, with some up close up) as the north and east of the archipelago are the prime areas for the species! These days there is huge concern over what the future holds for the Polar Bear, so many people have decided to go and see this iconic creature while it still occurs in relatively accessible places. Who knows what the situation will be in another 10 years?
The bizarre Walrus is another photography favourite with visitors, while other photography subjects are likely to include the pretty little Arctic Fox, Reindeer (of the distinctive Svalbard form), a series of northern seals, Minke Whale and, if we are in luck, some Belugas (or White Whales) or some large cetaceans.
We shall be sailing on the Noorderlicht (capacity 19 passengers), a lovely two-masted schooner operated by the well-respected Oceanwide Expeditions, which we have chartered for the exclusive use of our group. Built back in 1910 in Germany as a three-master, she long served the lighthouses in the Baltic. Her previous owners completely refitted her in 1991 for expedition cruising and converted her to a two-master. Ships of this class are great favourites with wildlife travellers due to their small size, their ability to go almost anywhere and their friendly and decidedly 'family' atmosphere.
Cabins are furnished with upper and lower berths, a cupboard and a washbasin with hot and cold water. There is a frosted glass skylight in the ceiling. There are four shower rooms and five toilets. There is a spacious saloon for meals and leisure time indoors. Food is plentiful and of good quality.
As much of the sailing as possible is done during the period that passes for night at these latitudes (of course it is light 24 hours a day!), thus maximizing opportunities for going ashore and enjoying the beautiful arctic landscape to the full. Landings are carried out by means of zodiacs, the rugged, fast-moving inflatables developed by Jacques Cousteau for expedition work which allow safe landings on remote coastlines in all types of conditions. The sheer speed and efficiency with which the crew and expedition staff carry out these landings, coupled with the small complement of passengers, allows everyone plenty of time ashore for photography, a key factor when considering any cruise of this type.
The great advantage of taking this particular Svalbard (Spitsbergen) cruise, if you are especially interested in seeing and photographing Arctic wildlife and flora in all its glory, is that the itinerary, landings and day to day schedule are determined by us and naturally very heavily wildlife photography orientated (our itinerary will consequently differ somewhat from the standard Noorderlicht one), and in addition the group will also benefit by having one of our extremely experienced naturalists and photographic guides on board.
We want to stress that this particular Wild Images special charter on Noorderlicht is a superb general wildlife, natural history and landscapes photography cruise that aims to circumnavigate Spitsbergen (many people find this cruise such an uplifting experience that it ranks as one of the best things they ever did). It is not intended to be a specialist Polar Bear photography cruise, as offered elsewhere in the Wild Images' programme. This cruise will give you numerous fantastic landings amidst Svalbard's stunning scenery over a 16 days itinerary, an unusually long one. If you want to specialize on Polar Bears you will spend a lot of time out in the sea ice and much less time ashore. Specialized Polar Bear trips are much more costly per day than this cruise, and usually of much shorter duration (8-10 days). The decision on which kind of cruise to select depends on what you want out of your visit to Svalbard.
We have operated wildlife photography tours to Svalbard (Spitsbergen) since 2004.
Accommodation & Road Transport
For details of the ship, see the introductory section. Not much road transport on this one! Transfers in Longyearbyen are by coach.
Walking
The walking in Svalbard (Spitsbergen) during our photography tours is mostly easy (walks tend to be short distance), although there are uphill, boggy or stony areas at times which make some walks moderate grade. Zodiac embarkation and disembarkation are superbly handled by the crew and expedition staff, making most shore excursions straightforward for even very elderly or unfit participants.
Climate
Surprisingly mild for so far north, due to the warming effects of the Gulf Stream on Svalbard (Spitsbergen). Temperatures average around 5-10°C at all times (there is no night of course), although it can feel much warmer on still, sunny days ashore and correspondingly colder on overcast, breezy days on the ship. There is usually little rainfall and sunny periods are interspersed with overcast weather. Some fog is likely.
Important
You need to bear in mind that circumstances may be encountered during the voyage which will make it necessary or desirable to deviate from the planned itinerary. These circumstances include poor weather conditions and in particular unexpectedly heavy drift ice. The expedition leader will provide more information at the start of the voyage and keep you fully informed throughout. You should not be concerned that such changes will prevent you from experiencing Spitsbergen (Svalbard) at its best: there are always alternative areas with excellent scenery and wildlife to visit if the ship is thwarted getting to a particular place.
Photographic Equipment
For Polar Bear photography and some birds, the ideal lenses with a DSLR are usually a 500mm, 600mm or even 800mm prime, often with converters. If your budget does not run to big prime lenses, a high quality 400mm f5.6 or a 100-400mm or similar zoom with a converter on a crop-sensor body can be a very viable alternative. For many other photography subjects, including some scenic shots, a telephoto in the 200-300mm range will often be useful. Svalbard (Spitsbergen) is full of panoramic views and a wide-angle in the 16-28mm range is ideal. A macro lens can be useful for Arctic wildflowers, and some stunning shots using a wide angle are also possible. You can also get wonderful results with many photography subjects with a high quality bridge camera with an 18-20x or higher optical zoom. If you have questions about what equipment you ought to bring, please contact us.
Photographic Highlights
Encounters with Polar Bears and Walruses
Amazing seabird colonies including Little Auks (Dovekies) and Brünnich's Guillemots (Thick-billed Murres)
Fantastic Arctic scenery
Tame breeding Red (Grey) Phalaropes and Purple Sandpipers
Opportunities to photograph other arctic species including Pink-footed and Barnacle Geese, King Eider, Ivory Gull, and Arctic and Long-tailed Skuas (Parasitic and Long-tailed Jaegers)
Lovely Arctic wildflowers at the best season
OUTLINE ITINERARY
---
To see a larger map, click on the square-like 'enlarge' icon in the upper right of the map box.
To see (or hide) the 'map legend', click on the icon with an arrow in the upper left of the map box.
To change to a satellite view, which is great for seeing the physical terrain (and for seeing really fine details by repetitive use of the + button), click on the square 'map view' icon in the lower left corner of the 'map legend'.
PRICE INFORMATION
Wild Images Inclusions: Our tour prices include surface transportation, accommodations, meals on board and entrance fees. Some soft drinks on board are also included.
Gratuities for the expedition staff and crew are not included in the tour price. The level of gratuities is entirely a matter for personal discretion. The expedition staff and crew work very long hours to make such wildlife photography cruises a success, including a great deal of night sailing, and we have been told that each passenger usually gives gratuities of around €250-300 at the conclusion of a cruise of this length.
Deposit: 20% of the total tour price. Our office will let you know what deposit amount is due, in order to confirm your booking, following receipt of your online booking form. Kindly note that as this is a special whole-boat charter, which must be fully paid for far in advance, the tour invoices will be sent out approximately five months before the tour start date.
TO BOOK THIS TOUR: Click here (you will need the tour dates)
---
Single Cabin Supplement: Single occupancy of twin-berth cabins can be obtained in return for a 90% supplement on top of the twin-share cabin price.
Please note that if you are willing to share but no cabin-mate is available you will not have to pay the single occupancy supplement.
This tour is priced in Euros. Amounts shown in other currencies are indicative.
Air Travel To & From The Tour: Our in-house IATA ticket agency will be pleased to arrange your air travel on request, or you may arrange this yourself if you prefer.
SVALBARD (SPITSBERGEN): A POLAR WILDERNESS: PHOTOGRAPHY TOUR: DETAILED ITINERARY
Day 1
If the weather is good, it will be a spectacular flight to Longyearbyen, the only town in Svalbard situated on the island of Spitsbergen, travelling via Tromsø in Arctic Norway. One first crosses the mountains, lakes and fjords of Norway and then the even more impressive mountains of Spitsbergen, which stretch away far into the distance. Drift ice can be seen speckling the Arctic Ocean far below and will be just a foretaste of the magic to come.
Our Svalbard wildlife photography tour begins in Longyearbyen around midday. In the afternoon, while the ship is being readied, we will have a chance to explore Longyearbyen, the only place on Spitsbergen that qualifies for the term 'town', although it is very small. Originally established to serve the Norwegian coal mines, which still exist but are unused, the town now serves as the administrative centre for the islands and has a growing tourist business, as well as a university. The gaily painted wooden houses (a popular subject for photography) and the small but modern shopping centre look strangely out of place amidst the looming, snow-covered fells and the waters of the Isfjorden.
We should have enough time today (or on our return) to walk out of town to admire and photograph one of the world's most unusual and charismatic road signs – a red triangular warning sign with a Polar Bear silhouette and the wording 'applies to all Spitsbergen!' Although Polar Bears are usually wary of humans, there have been exceptions over the years and even hikers and kayakers here are expected to carry flares and a rifle – just in case of an unexpectedly close Polar Bear encounter!
We should see our first Snow Buntings in the town itself, and during the walk out we can expect to encounter and photograph cooing Common Eiders, Long-tailed Ducks in their beautiful summer plumage, Common Ringed Plover, Dunlin and some very tame Purple Sandpipers, while Arctic Terns will be constant companions. Glaucous Gulls are the common large gulls here, but occasionally they are joined by a vagrant Iceland Gull or one of Spitsbergen's few resident Greater Black-backed Gulls.
The town's husky kennels are situated nearby and we can go up and see these interesting wolf-like animals at close quarters: perhaps they will start howling in unison, making that wolf-like impression all the stronger. Sometimes an Ivory Gull or two lingers here into summer, allowing a close approach for photography.
After we board our ship and settle in to our cabins there will be a briefing and then we will set sail towards the mouth of the magnificent Isfjorden and the open sea, accompanied by the first of many Northern Fulmars (most of the dark morph, characteristic of these high latitudes).
Days 2-15
Our itinerary will be determined by the present positioning of areas of heavy drift ice. The general intention is to circumnavigate the island of Spitsbergen, as long as ice conditions permit. At this season the chances of completing a circumnavigation of Spitsbergen are about 65%. If drift ice prevents a circumnavigation we will concentrate on north Spitsbergen and adjacent parts of Svalbard, the best accessible area for Polar Bear and most other wildlife. Every wildlife photography cruise in Svalbard (Spitsbergen) is different: the locations mentioned below are some of the places that we will be hoping to visit, but there are many others which are undescribed, but equally wonderful.
To the north of the long island off northwest Spitsbergen known as Prins Karl Forland are Krossfjorden and Kongsfjorden, two spectacular fjords full of glaciers and snowy mountains. Blomstrandhalvøya makes for a fascinating landing site in Kongsfjorden. Here a rather roguish English entrepreneur started up marble-mining operations in the early years of the 20th century, only to discover, once the ice thawed after shipping the slabs south, that the marble was cracked and so of poor quality! The owner's hut and various rusting pieces of machinery still bear testimony to this financial disaster. Behind the shoreline the stony tundra rises towards a high, partly snow-covered range of hills.
The only accessible pair of Long-tailed Skuas (or Long-tailed Jaegers) in Spitsbergen usually nests here, so we may be able to enjoy watching and photographing one of these elegant birds guarding its nest while the off-duty partner patrols past, keeping a wary eye on us.
Further into the interior, Rock Ptarmigans haunt the scree slopes. At this time of year the male ptarmigan are still white, or just showing a few dark feathers, and so they are relatively easy to spot as they survey their territories from the tops of large boulders or rocky crags. The females, however, have already moulted into their amazingly cryptic summer plumage. The curious Svalbard form of the Reindeer, which has short legs that make it appear almost wild goat-like, can also be found here.
Across the fjord is the scientific research base of Ny Ålesund, the most northerly settlement on Earth. Once the site of a coal mine, Ny Ålesund was the jumping off point, or arrival point, for a series of polar expeditions by air, including Amundsen's almost-successful flight of 1910, Byrd's successful flight and Amundsen and Nobile's successful airship voyage on the Norge in 1926, and finally Nobile's doomed voyage on the airship Italia in 1928. The tall anchor mast for the airships stands to this day.
We may also land at the Tinayrebreen, one of the huge glaciers in Krossfjorden, where the rocky slopes hold such interesting wildlife as Rock Ptarmigan and nesting Pink-footed and Barnacle Geese, as well as Arctic Skuas (or Parasitic Jaegers). Arctic plants are numerous and diverse, with Purple Saxifrage, Arctic Bell Heather, Moss Campion and several species of arctic buttercups amongst others. Spitsbergen's only widespread 'tree', the mat-like Polar Willow, is everywhere. As we walk on the ridge here we will be able to look down on the surface of the glacier, seeing the dirty marks where rocks and debris lie on the surface. From time to time a large chunk of ice from the glacier front calves into the bay, floating away as a small iceberg.
At the 14th of July glacier (named by a French expedition) near the junction of the fjords we will take to our zodiacs to explore the seabird cliffs where huge numbers of Brünnich's Guillemots (or Thick-billed Murres) and Atlantic Puffins nest, occasionally joined by a lone pair of Razorbills at the northern extremity of their distribution. Photography here can result in some impressive images of guillemots crowded together on the cliff ledges. Later we will use the zodiacs to explore the face of the glacier, admiring the extraordinary pattern of cracks, crevices and recesses in the ice and of course the deep blue colour of the dense glacier ice. We should come across one or more weirdly sculpted blue icebergs in the bay, getting up close for yet more photography as we try to capture the almost unbelievable colours and ice carvings.
At the northwest corner of Spitsbergen are the small islands of Amsterdamøya, Danskøya, Fuglesangen (or Fuglesongen) with its enormous Little Auk (or Dovekie) colony and Ytre Norskøya.
Amsterdamøya was the site of the most famous Dutch (and Danish) whaling settlement of the 17th century, Smeerenburg ('Blubbertown'). Some of the blubber ovens and the bases of the whalers' huts still remain, as do some of the graves of those who died here (including, notably, a party of seven who were left to overwinter but died of scurvy). Situated on a bleak spit dominated by a nearby mountain, one can imagine all the activity here at the time when Bowhead (or Greenland Right) Whales were being captured and butchered all through the summer months, but it must have been a very hard life indeed. For those who enjoy bird photography as well as history there are Red-throated Divers (or Red-throated Loons), beautifully-plumaged Ruddy Turnstones and the occasional Great Skua.
Across the narrow sound is Danskøya and a landing at Virgohamna gives an interesting insight into the expedition period of Spitsbergen's history. Here are the remains of the hanger that housed Andrée's balloon prior to his ill-fated attempt on the pole in 1897 (the balloon came down after only three days, due to excessive icing, and the three crew members walked over the ice to Kvitøya in far northeast Svalbard, but died there, their fate remaining a mystery until their bodies, log and film were discovered in 1930!). There are also the much larger remains of the hanger dating from Wellman's airship attempts of 1906-1909.
The island of Fuglesangen (or Fuglesongen) is a bleak, snow-streaked mountain rising from the sea at the most northwesterly point of the Svalbard (Spitsbergen) archipelago. Here the many boulder slopes provide countless crevices for nesting Little Auks (or Dovekies) and once we have made our way slowly along the foreshore from the landing place we will be able to work our way cautiously to the edge of just one section of this enormous colony (tens of thousands strong!). At this time of year it is still early in the breeding cycle and huge numbers of birds are visiting their burrows to lay eggs and gathering to socialize. As we gaze across the slopes we will be able to see thousands of little white and black birds clustered on the boulders and by carefully creeping up on these splendid little alcids we should be able to get stunning views from just three or four metres range. Flocks of birds are constantly coming and going at the colony and just hearing the maniacal cackling of the birds is something special in itself. This is a great spot for wildlife photography as one can obtain close-up portraits, group shots, flying flocks, landing individuals and some very scenic shots when flocks past across the mountainous backdrops provided by nearby islands.
Every so often a Glaucous Gull (or more rarely a Great Skua) patrols the slopes, creating a frenzy of activity as many thousands of Little Auks take to the air with a deafening roar, the flocks curving across the sky like winter flocks of Common Starlings before gradually settling again. As these fast-flying flocks sweep low over one's head the sound of their wings and their loud cries fill the air. Indeed, the whole experience here is absolutely awe-inspiring for anyone who loves birds, and is of course unique to the High Arctic. A very different experience all round from seeing a solitary Little Auk in winter bobbing distantly on the water off some headland, or whirring past at extreme range!
(Not far away is Ytre Norskøya, site of another whaling settlement and complete with the remains of blubber ovens and many graves of whalers who never made it home from this wild place at the 'edge of the world'.)
In this northwest corner of Spitsbergen we have a good chance of coming across our first Polar Bear.
Further east are spectacular Woodfjorden and Liefdefjorden. Here we may go ashore at Reinsdyrflya, a huge plain that holds, as its Norwegian name implies, a large population of the short-legged Spitsbergen race of the Reindeer. This is a great area for Polar Bear, which in this area survive the lean summer months by hunting seals on the remaining ice in the more protected bays. We have an excellent chance of seeing several Polar Bears while in this area and we will be hoping that one or more will allow a close approach for photography. Seeing and photographing one of these huge beasts close up as it walks along the shoreline or across the ice is an awesome experience: those cold black eyes, the inquisitive facial expression and the fearless behaviour suggest Polar Bear thoughts along the line 'is this food I see approaching?'! Alternatively, we might come across a Polar Bear swimming between the islands or areas of fjord ice.
With a bit of luck we will also encounter Northern Minke Whale in this area. We may also visit some small islands where Red (or Grey) Phalaropes nest in some numbers, enjoying some fantastic, close-up photography of these beautifully-plumaged and very confiding little birds as they swim along in the shallows right in front of us, stopping frequently to pick insects from the water's surface. We will soon learn to distinguish the deep red females from the more pastel-shaded males. Pink-footed and Pale-bellied Brent Geese nest in the area too, as do Long-tailed Ducks, Common Eiders, the beautiful King Eider, Purple Sandpipers, Great Skua and Arctic Skua (or Parasitic Jaeger). Ivory Gulls are regular here and probably breed in the stark mountains nearby. Watching one flying over the equally white ice, with the blue-black and white peaks behind, is a highly evocative Arctic experience and one of those iconic, much-wanted Spitsbergen wildlife photography moments.
Further from the sea, at the head of Liefdefjorden, is the huge Monacobreen (Monaco Glacier). If ice conditions permit, we will sail through the broken floes until we are quite close to the spectacular front of this immense glacier and its smaller but equally impressive neighbour the Idabreen. Wild, snow-covered peaks line the glaciers and the fjord sides, adding to the majesty of this extraordinary place which has a well-deserved reputation as a Mecca for landscape photography.
A number of low-lying beaches in northern Spitsbergen and neighbouring islands of the Svalbard archipelago are favoured haul-out area for male Walruses and we are likely to observe groups resting on the beach, perhaps amounting to 100 or more. If the ice on the beaches has melted we may be able to find a large gathering to visit, looking for all the world like a heap of gigantic brown slugs as they sleep away the 'heat' of a summer's day while wallowing in decomposing kelp! If a new arrival turns up there may be a brief kafuffle as the newcomer shuffles its way into the midst of the heap, causing some rearing up and tusk stabbing, not to mention some outraged bellowing!
Landings on the small island of Moffen are not permitted, to prevent disturbance to the wildlife, but this island is one of the few places in Svalbard (Spitsbergen) where the small but beautiful Sabine's Gull nests, and even from offshore one can normally see these strikingly plumaged birds. Moffen, which often holds over 100 Walruses, is situated at over 80°N and so seems almost within striking distance of the pole! Sometimes Polar Bears come ashore here as the ice melts, but Moffen offers little in the way of food for them (adult male Walruses are generally just too big for a Polar Bear, even this mega-predator!). In this far northern region of Svalbard we can even entertain thoughts of another of those special birds of the Arctic, Ross's Gull, although, as this elegant little gull mainly frequents the icy waters far to the east of Svalbard (Spitsbergen) and so is only seen on about one 'round Spitsbergen' cruise in twenty, you should not get your hopes up too much!
Walruses generally feed in shallow water and we may encounter at least one or two hauled out on slabs of ice as we explore Svalbard (Spitsbergen), particularly if there is too much ice onshore for them to haul out easily on a beach. Often it is possible to get quite close. Seeing and photographing a large male Walrus at close range is truly impressive, especially when one can count every bristle on that amazing face! We may also see these bizarre creatures in the water, watching them roll around or rear their heads up to see what is happening, squinting along those huge tusks.
Eventually we will reach the Hinlopen Strait, which separates the main island of Spitsbergen from the largely ice-covered Nordaustlandet (or Northeast Land), the second largest island in Svalbard. Here we can visit the stark, sheer and dramatic cliffs at Alkefjellet ('Auk Fell'). Even as we approach the cliffs, which are surrounded (indeed almost overwhelmed) by a huge icefield, the sheer numbers of auks (or alcids) will have become apparent and once we embark on a zodiac cruise the noise and characteristic smell of a vast seabird colony will soon surround us. Somewhere of the order of 30,000-50,000 pairs of Brünnich's Guillemots (or Thick-billed Murres) nest here, alongside much smaller numbers of Black-legged Kittiwakes. As we sail underneath the cliffs thousands and thousands of guillemots can be seen cramming every snow-free ledge, while thousands more wheel overhead or swim on the waters below the cliffs. Pieces of drift ice provide platforms for guillemots to haul themselves out on, where they look for all the world like penguins in the Antarctic!
Being amongst the ice is one of the joys of a polar voyage and here in the Hinlopen the floes often lie jumbled at random across the surface of the sea, sometimes widely spaced, with just small pieces of ice in between, and sometimes crammed together. Our skilful captain, an expert in polar navigation, will take our boat safely through this stark landscape. Being amongst the ice is one of the very best times of any Spitsbergen journey, and as we gaze out across floes of every shape and size, ranging from brilliant white to an incredibly deep blue, we will be reminded that it is truly good to be alive when one can experience such extraordinary wonders!
It is not just the ice itself which is fascinating for photography, but the wildlife that survives and prospers here. Bearded Seals haul themselves up on the floes and can often be approached closely by the ship. If the ice nearer the coast is suitable, we have a fair chance of coming across a Polar Bear trying its luck with Bearded Seals. Black-legged Kittiwakes dip down to feed on small Arctic Cod and shrimps and Little Auks (or Dovekies), Brünnich's Guillemots (or Thick-billed Murres) and smart Black Guillemots fish in the leads or haul themselves up onto the ice floes. Non-breeding Pomarine Skuas (or Pomarine Jaegers) with spectacular 'spoon-ended' tail projections sometimes gather here to harry the kittiwakes in the hope they will disgorge their last meal. Here also, while amongst the ice, we have another chance to encounter and photograph the superb Ivory Gull.
On the other side of the Hinlopen, on the coast of Nordaustlandet, is Augustabukta, a lovely bay close to a huge glacier which, being crevasse free, one can actually walk on! Back on the western side of the strait, the island of Wilhemøya there are raised beaches littered with subfossil whale skeletons. Polar Bear encounters are regular here and in the southern entrance to the Hinlopen we have a good chance of encountering Greenland Whale.
As we head southwards we come to the wild landscapes of Barentsøya and Edgeøya ('Edge Island, named after an English whaler), one of the most remote and rarely visited parts of Spitsbergen and another good area for Polar Bear sightings and photography. Our leaders will be doing their best to amass an impressive total, although numbers vary greatly from year to year.
If the current permits, we will sail through Heleysundet, between Barentsøya and Spitsbergen, but if not we will sail through Freemansundet, between Barentsøya and Edgeøya instead. We are heading for Diskobukta on the western coast of the latter. Here we will go ashore and visit a huge Kittiwake colony which nest in a gorge. Arctic Foxes have their dens in the gorge and the delightful greyish pups can often be seen playing outside while their piebald mothers scavenge for fallen Kittiwake chicks. Even more exciting, Polar Bears with cubs often come here to scavenge as well!
The Kong Ludvigøyane, a group of small islands south of Edgeøya, are a breeding site for Walruses and encounters with Polar Bears are frequent here. There are also some traces of human occupation from the Walrus and Polar Bear hunting periods of Svalbard's history.
The stunning Hornsund is situated close to the southern tip of Spitsbergen. Here landings are often made at the little Polish research station at Isbjørnhamna, close to some impressively rugged and partly snow-covered mountains and a huge glacier that calves icebergs into the fjord. Arctic Terns nest noisily along the shore and we may see a diminutive grey-brown Arctic Fox carefully searching for eggs. Reindeer and Barnacle Geese feed on the boggy lower slopes, the latter placing their nests on cliff edges or rocky pinnacles where they are safe from foxes, or at least better able to defend themselves. The area at the foot of the mountains has been enriched by seabird droppings and as we head further inland we can enjoy the extraordinary greens, buffs and browns of the tundra mosses and the greys of the rocks, spattered with red, green and whitish lichens. Purple Saxifrage is everywhere, sometimes forming carpets of colour, and we can also expect to find many other arctic wildflowers including Mountain Avens and the delightful little Svalbard Poppy. As we reach the slopes we will find Pink-footed Geese, Arctic Skuas (or Parasitic Jaegers) and Purple Sandpipers nesting (the latter visiting the shore to feed), but the big attraction here is a spectacular Little Auk (or Dovekie) colony, perhaps numbering into the hundreds of thousands!
Later we will cruise up to the head of the Hornsund, enjoying a thrilling journey past some of the most amazing scenery on earth: great icy mountain ridges rising from the icy waters of the fjord, themselves spattered with ice floes and small icebergs, and a series of huge and awesome glaciers carving their way down broad valleys from the interior ice caps until they crack and calve as they reach the sea. Fjord ice will probably still extend far out in front of some of the glaciers and here our ship will cut its way as deep as it can as we try to get better looks at the many Ringed Seals hauled out on the ice, but close enough to their breathing holes to escape quickly if danger threatens, while we may also see some ivory-coloured Belugas, or White Whales, patrolling the ice edge. Ringed Seals are the Polar Bear's staple diet in Svalbard (Spitsbergen), so we shall be keeping a close watch for these marvellous animals. A Polar Bear can be surprisingly hard to spot, especially when swimming in the open leads in the ice, or hiding amongst the boulders and stranded ice floes on the shore, but we have a very good chance of finding one or more in the area. If we are lucky we will have a Polar Bear come ambling across the ice close to the ship out of sheer curiosity. Mothers with small cubs are more wary, however, and usually head in the opposite direction.
Further north, at Ahlstrandodden in fabulous Bellsund, is an old Beluga hunting base from the 18th century. Here, on a remote shingle spit surrounded by beautiful bays and magnificent snowy peaks (the scenery just goes on and on in Spitsbergen, until it becomes hard to remember which area was the most spectacular of all!), two old wooden boats from the period have been almost miraculously preserved by Spitsbergen's arctic climate and heaps of Beluga bones still lie nearby. Tundra pools provide nesting sites for the stunning Red (or Grey) Phalarope and the birds can often be found feeding along the shoreline. As always with phalaropes, a bit of patience should allow a very close approach, allowing the birds to show off their gorgeous summer plumage to its best advantage. This is also a good area for King Eider and we may find a collection of different plumage types ranging from females to immature males and striking adult males with their extraordinary orange bill shields.
Day 16
This morning we will disembark in Longyearbyen, where our Svalbard wildlife photography adventure comes to an end. We will be sad to leave our little ship and the splendid crew and expedition staff behind after having such an wonderful journey together.
Svalbard (Spitsbergen): A Polar Wilderness Photography Tour Report 2019
by Mike Watson
Our 2019 Svalbard (Spitsbergen) cruise aboard the wonderful SV Noorderlicht was another very enjoyable one and addition to our two Polar Bear sightings some great High Arctic photographic opportunities included point blank views of the Svalbard form of Rock Ptarmigan, breeding Ruddy Turnstone, Red Phalarope, Ivory Gull, Long-tailed Jaeger, a visit to the awesome Ingeborgfjellet […]
View Report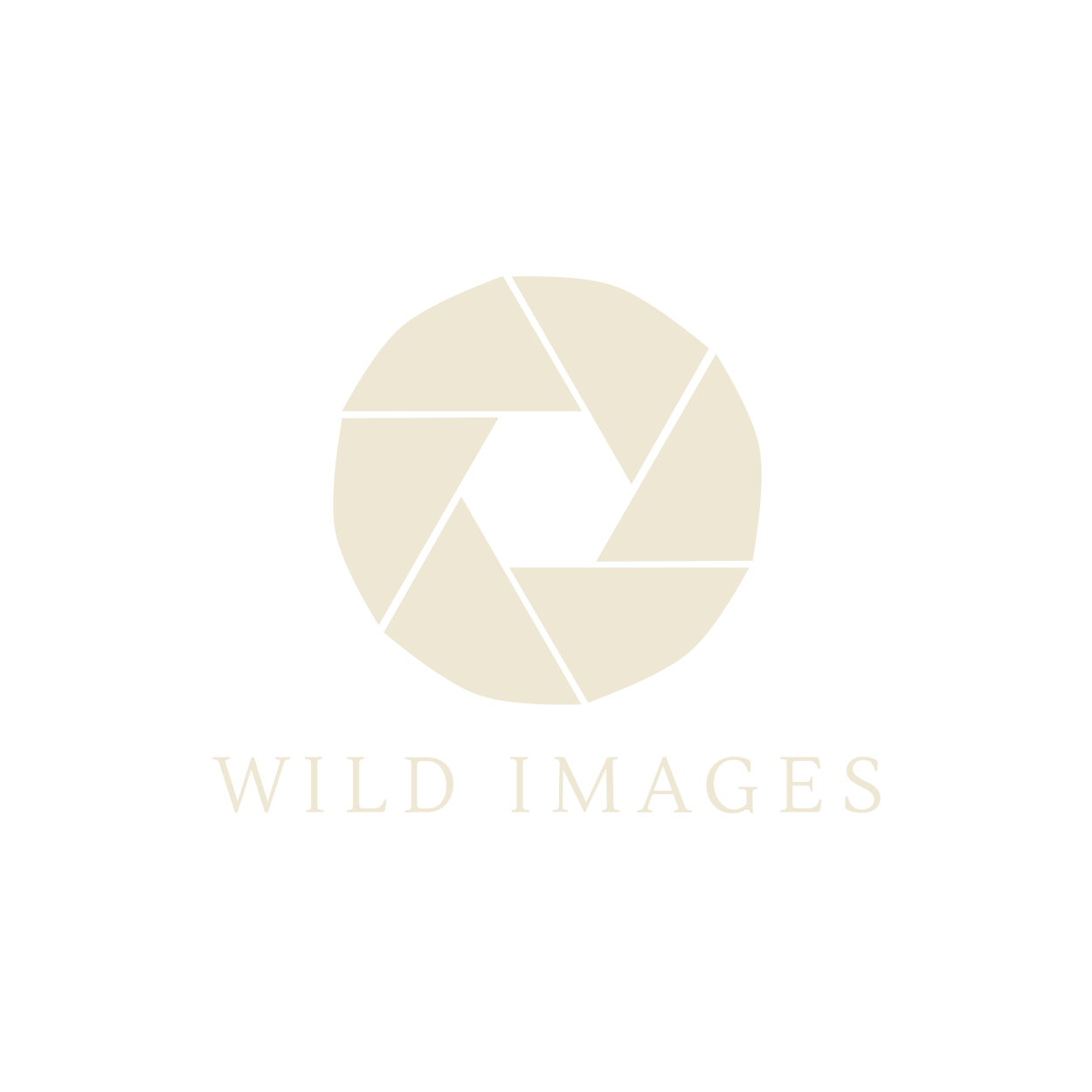 ---
Other Wild Images Tours in Antarctica, The Arctic and other cool climes
---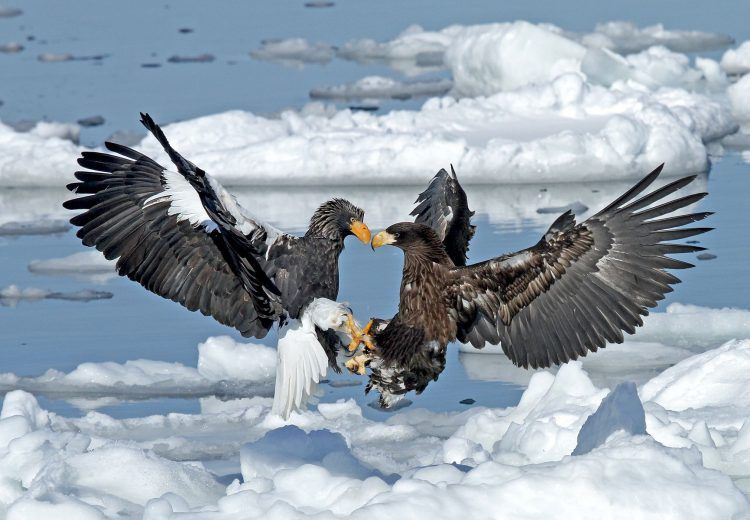 Japan
February 2024
JAPAN: WINTER WILDLIFE SPECTACULAR – Cranes, Eagles, Swans & Snow Monkeys
---
Iceland
June 2024
ICELAND: WILDLIFE & NATURE – Birds, Whales, Geysers & Waterfalls
---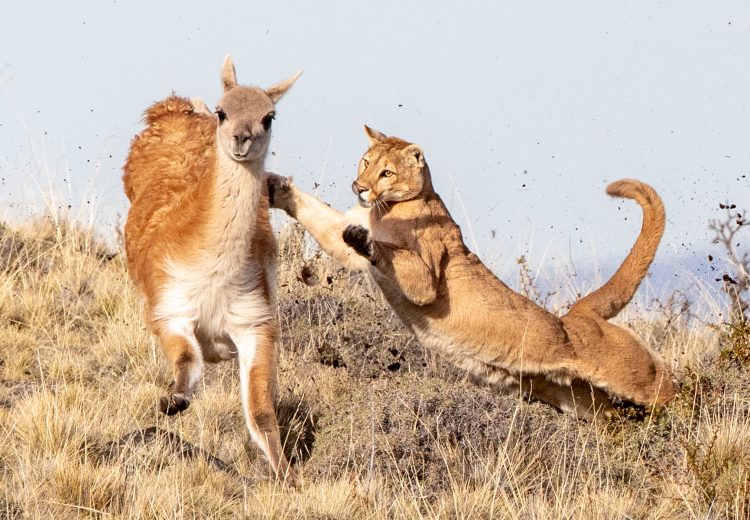 South America (including Galapagos)
September 2024
CHILE: WALKING WITH PUMAS – An Extraordinary Photographic Adventure at Torres del Paine
---
Mongolia
September 2024
EAGLE HUNTERS OF WESTERN MONGOLIA: Including the Altai Kazakh Eagle Festival at Sagsai
---
Mongolia
September-October 2024
MONGOLIA'S FORGOTTEN REINDEER HERDERS: The Tsaatan Nomads of Hovsgol
---
Falkland Islands & South Georgia
November-December 2024
ANTARCTICA, FALKLAND ISLANDS & SOUTH GEORGIA: Photography on a different planet
---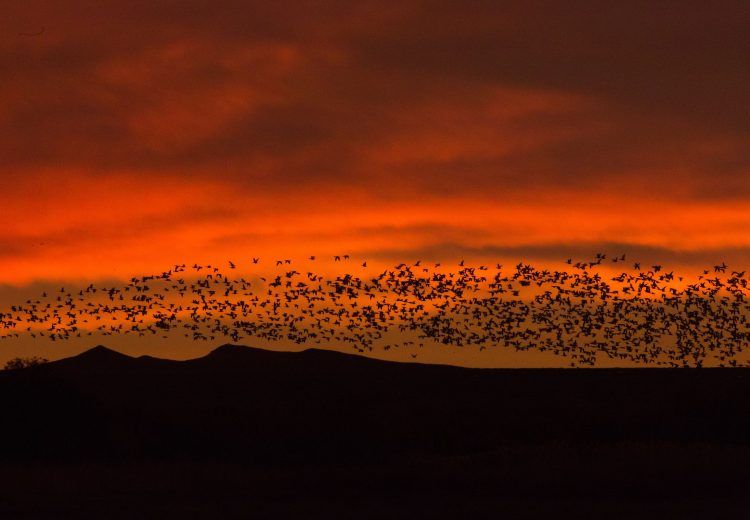 United States of America
December 2025
NEW MEXICO: CRANES, GEESE & LANDSCAPES – Bosque del Apache and White Sands