NAMIBIA PHOTOGRAPHY TOURS WITH WILD IMAGES
Namibia offers such a rich feast of landscapes, peoples and wildlife that it is not surprising that Namibia photography tours are now considered some of the finest in Africa.
Namibia is the second most sparsely populated country on earth after Mongolia. It is also home to some of Africa's most visually spectacular landscapes. Comprising mostly of desert, the vast dune systems of the Namib Naukluft National Park sweep their way into the shifting sands of Namibia's Skeleton Coast, a stretch of coastline that is cooled by the Benguela current, which, when it clashes with the desert heat, creates coastal fog that supports entire ecosystems. Namibian landscape photography is in a class of its own!
Our photography journey through Namibia will really commence after we recross the frontier from South Africa into Namibia after visiting the Kgalagadi Transfrontier Park.
Spanning a vast corner of south eastern Namibia, north western South Africa and Botswana, the Kalahari is not a true desert as it receives too much rain. It is actually a fossil desert. Rather than the stunning red dune landscapes of the Namib Desert, the Namibian and South African parts of the Kalahari Desert are covered with trees, ephemeral rivers and fossil watercourses. The reasonably regular rainfall patterns that occur every year allow for a very wide variety of wildlife, including large numbers of mammals, birds, reptiles, amphibians and insects, and also a rich plant life to thrive.
This is a place where the red dunes and scrub fade into infinity and herds of gemsbok, springbok, eland and blue wildebeest follow the seasons, where imposing camel thorn trees provide shade for huge black-maned lions and vantage points for leopard and many raptors. This is the Kgalagadi Transfrontier National Park. An amalgamation of the Kalahari Gemsbok National Park in South Africa (proclaimed in 1931) and the Gemsbok National Park in Botswana, the Kgalagadi Transfrontier Park comprises an area of over 3.6 million hectares – one of very few wildlife conservation areas of this magnitude left in the world.
Red sand dunes, sparse vegetation and the dry riverbeds of the Nossob and Auob show antelope and predator species off to spectacular advantage and provide excellent photographic opportunities. Kgalagadi is also a haven for birdwatchers, especially those interested in bird of prey photography.
Optional Scenic Flight Over Sossusvlei
One of the highlights of visiting the astonishing sand sea of Sossusvlei in the Namib Naukluft National Park is actually seeing this incredible landscape from the air.  We offer a one hour scenic flight in a helicopter with no doors over Sossusvlei where we search for beautiful Oryx on the dunes and other wildlife. Taking place at sunrise or sunset, this is a perfect chance to gain an unfettered view of the crescent and star dunes of Sossusvlei while the light is soft and the shadows are long. With space for only three guests in each of two helicopters (a total of six guests), the costs of this expensive flight drop considerably if we can fill each helicopter.  Due to the sublime photographic opportunities these flights offer, they are very popular with our guests and we would suggest you register your interest in joining one of these scenic flights at the time of booking.
Accommodation and Road Transport
Accommodation during our Namibia (and adjacent Kalahari) photography tour will be a mix of mid-range standard lodges and hotels and fully outfitted, safari-style mobile tented camping. The tents are large enough to stand up in and each is equipped with comfortable camp beds, mattresses, linen and even bedside tables!  Hot showers and flushing toilets are in clean utility blocks at our campsites. Transport will be by custom built Landcruisers with pop-top roofs that can be opened for optimal safari viewing and wildlife photography.
Walking
There is very little walking on this Namibia photography tour as most of it is conducted by driving.  A short walk over undulating dunes is required to reach Dead Vlei.  A board walk is available to view the seals at Cape Cross and the visits to the Ovahimba communities will also involve short walks across sand.
Climate
Namibia and South Africa are both extremely dry, arid landscapes with very few mosquitoes.  During the day we suggest you wear neutral coloured clothing while on photosafari, a broad brimmed hat and light, long sleeved clothes to protect you from the sun.  At night time a warm fleece is recommended as the night time desert temperatures can drop to below 10 degrees Celsius (50 degrees Fahrenheit).
Photographic Equipment
For wildlife photography of the larger mammals and the crocodiles, a 200-300mm lens will often be the most useful lens, but we also recommend a focal length of 400-600mm for many bird shots, mammal close-ups etc. (If your budget does not run to prime lenses, a high quality 100-400mm or similar zoom can be a great alternative.) For landscape and night photography we suggest you bring a wide angle lens from 10mm upwards.
Alternatively, you can get wonderful photography results with a high quality digital bridge camera with an 18-20x or higher optical zoom and a good wide-angle capacity (equivalent to 24-28mm).
For photography with the Himba people you may wish to have either a wide angle lens, point and shoot camera, a standard zoom i.e. 24-105mm or even iphones and ipads!
If you have questions about what equipment you ought to bring, please contact us.
Photographic Highlights
Close encounters with the Kalahari's famous Meerkats
A fantastic search for some of Africa's most charismatic wild cats in the Kgalagadi Transfrontier Reserve including Caracal, African Wild Cat, Cheetah and Lions
The otherworldly Quiver Tree Forest and dolerite stacks of the Giant's Playground for sunrise and sunset photography
The incredible red dune landscapes of the Namib Naukluft National Park including golden hour photography in Namibia's most iconic destination, Dead Vlei
The world's oldest plants, Welwitschia mirabilis in the stunning red granite landscapes of northern Namibia
A search for Africa's "Little Five" in the dunes of Swakopmund (Namib Web-footed Gecko, Namaqua Chameleon, Peringuey's Adder, Shovel-snouted Lizard and Toktokkie Beetle)
Look for prowling Black-backed Jackals in the largest African Fur Seal colony in the world at Cape Cross
A search for prides of desert adapted lions and other creatures of the red granite desert system of Damaraland, including Black Rhinoceros, giraffes, zebra and the rare desert elephants of Namibia
Meet the Himba, Namibia's red ochre people of the desert and some of the most beautiful people in southern Africa
Four nights in Etosha National Park photographing the largest elephants in Africa and a chance to see both black and white rhinoceros in one reserve
Celestial night photography inside the Quiver Tree Forest and in remote Kaokoland (weather permitting)
Learn from the Himba how they dig wells, build houses and herd livestock
Visit ancient Himba burial grounds and go on a walk to search for fragrant commiphora, euphorbias and learn about the ways Himba people use the plants in their landscape for food and medicine
Sunsets and sunrises over the dunes of the Namib
Optional scenic helicopter flight over the red dune sand sea of Namib Naukluft in search of Oryx and other desert wildlife
Visit the spectacular coastal roosting spots for Flamingoes in the dunes of Walvis Bay
Explore the wreck of the Zeila and other ruined boats and structures of Namibia's famous Skeleton Coast
A thrilling 4WD journey through the desert landscapes of Kaokoland, one of Namibia's most remote and beautiful corners
Fully supported camps with wonderful food and comfortable beds
Visit ancient and unexplained petroglyphs painted by the Damara people, some dating back to the 9th century!
Etosha's incredible waterholes attract a huge variety of wildlife including Elephants, Giraffes, Zebra, Hartebeest, Springbok, Black and White Rhinoceros, Kori Bustards, Wildebeest, Lions and Cheetah plus so much more
OUTLINE ITINERARY
---
To see a larger map, click on the square-like 'enlarge' icon in the upper right of the map box.
To see (or hide) the 'map legend', click on the icon with an arrow in the upper left of the map box.
To change to a satellite view, which is great for seeing the physical terrain (and for seeing really fine details by repetitive use of the + button), click on the square 'map view' icon in the lower left corner of the 'map legend'.
PRICE INFORMATION
Wild Images Inclusions: Our tour prices include surface transportation, accommodations, meals and entrance fees.
Our tour prices also include all tips for local guides, drivers, camp staff and accommodation/restaurant staff. We also include payments/gifts-in-kind to local people who are willing to be photographed.
Deposit: 20% of the total tour price. Our office will let you know what deposit amount is due, in order to confirm your booking, following receipt of your online booking form.
TO BOOK THIS TOUR: Click here (you will need the tour dates)
---
2023:
provisional £8070, $10090, €9580, AUD14420. Windhoek/Windhoek.
Single Supplement: 2023:
£420, $530, €500, AUD750.
There is a limited number of rooms at the small but wonderfully-situated lodge at Etaambura where we spend two nights. Depending on rooming needs, some participants may need to share rooms there. Anyone opting for single accommodation who has to share will receive a refund of the relevant part of the supplement.
If you are travelling alone, the single supplement will not apply if you are willing to share a room/tent and there is a room-mate of the same sex available.
This tour is priced in US Dollars. Amounts shown in other currencies are indicative.
Air Travel To & From The Tour: Our in-house IATA ticket agency will be pleased to arrange your air travel on request, or you may arrange this yourself if you prefer.
NAMIBIA & THE KALAHARI PHOTOGRAPHY TOUR: DETAILED ITINERARY
Day 1
Our Namibia & The Kalahari photography tour begins this evening at Windhoek, where we will stay overnight. Home to a population of around 300,000 people, Windhoek feels more like a large town than a capital city. It is a modern city whose architecture is sprinkled with colonial buildings that hark back to the time when Namibia was a German colony.
On the first night of our expedition we will enjoy a welcome dinner at the iconic restaurant 'Joe's', the traditional start and end point for many a memorable photography expedition in the Kalahari and the Namib.
Day 2
Today we will drive south east from Windhoek along bitumen roads to the tiny town of Stampriet where we will refuel our vehicles before we drive to the frontier between Namibia and South Africa.  From Stampriet the change in landscape as we drive into the Kalahari Desert is immediate.  We will drive along unsealed roads that follow the paths of ancient river beds, past many outpost cattle stations and properties towards the border of South Africa at Mata Mata, our first camp in the spectacular Kgalagadi Transfrontier Park., where we will overnight.
That afternoon we will make the first of our drives in Kgalagadi to search for the park's lions, African wild cats and other predators like hyena. Although wildlife sightings and photography can never be guaranteed, Mata Mata is generally considered a good place to see Giraffe, Gemsbok, Springbok and a variety of birds of prey including Pale Chanting Goshawk, Pygmy Falcon and Tawny Eagle.
Day 3
We will start a slow drive this morning to spend a full day on safari as we traverse the park from Mata Mata to Nossob, where we spend two nights camping. En route we will be searching for many of the Kgalagadi's ungulate species, predators, birds and also the Park's famous ground squirrels and Meerkats.
Day 4
Today we will drive both a morning and afternoon safari in the area around the Nossob ephemeral river beds searching for Meerkats and other wildlife. The Kgalagadi Transfrontier is home to some spectacular nesting structures for Sociable Weavers so if safety permits we will stop to look at one of these avian mega structures for photographs.
The region of Nossob is home to the famous black-maned Lions of the Kalahari, which are reputed to be some of the largest Lions in the world. Although they are the same species as other African Lions, the male black-maned Lions of the Kalahari can weigh up to 190kg as opposed to Lions elsewhere in Africa whose males have an average weight of around 130kg. Nossob is where we will base our search for prides of these spectacular Lions but we are likely to encounter many other animals on the way.
Nossob is also famous for being a great place to find Suricates or Meerkats.
Day 5
Today we will have another full day on safari as we head south from Nossob towards our camp at Twee Rivieren where we overnight. Here we will also be searching for predator species such as lions, Cheetah, African Wild Cat, Spotted Hyena, Brown Hyena and Black-backed Jackal. We will also encounter many prey species including Blue Wildebeest, Springbok and Gemsbok oryx. The Kalahari is a fantastic place to see wandering wild Common Ostriches and Giraffes.
Day 6
After a final safari in the Kgalagadi Transfrontier Park we will clear customs in South Africa and drive north west towards the border of Namibia.  Crossing the frontier we will drive to the town of Keetmanshoop for an overnight camping. The Keetmanshoop area is home to the otherworldly Quiver Tree Forest, a stand of Aloe dichotoma trees that are scattered amongst dolerite rocks.
The quiver tree gets its name from the habit of the indigenous San Bushmen who made quivers from the branches of the plant as containers for their (poisonous) arrows.
Botanists have been unable to determine the age of the trees in this forest, and carbon dating in South Africa shows that the quiver tree does not live exceptionally long. Claims that they can attain an age of thousands of years are pure speculation and unfounded, but it is believed that large trees up to 5m in height could be some 200 years old.
We will spend the sunset wandering through this forest doing photography of both the Quiver Trees and the native African Rock Hyraxes or 'Dassies' that call the forest home.
The Quiver Trees of Keetmanshoop are also an ideal subject for night time photography as they rarely shiver, even in a stronger breeze, making them ideal subjects for long exposure photographs.  It is also blessed with low levels of light pollution and is an incredible place to watch the Namibian night sky. If the weather and time permits we will return to the forest after dinner to enjoy a night time photography session where our targets will be the Milky Way and doing star trail photography.
Day 7
This morning we will get up early to photograph another stunning location near Keetmanshoop, the odd dolerite rock park of the Giant's Playground. At a first glance the Giant's Playground doesn't look like much more than a pile of ancient rocks but as we will navigate our way through a labyrinth of paths, we will be searching for Quiver Trees, desert aloes, grasses and desert wildlife to photograph in this stunning place.
When the sun has become too high to enjoy photography we will drive from Keetmanshoop, over the incredible Namib Rand into the red dune deserts of the Namib Naukluft National Park, home to the famous Namibian monument of Dead Vlei and some of the largest sand dunes in the world, to small town of Sesriem for two nights at a comfortable safari-style tented lodge.
If time allows we will venture out into the red dunes of Sossusvlei in the late afternoon of our arrival to search for oryx and other wildlife to photograph in the dunes.
The best time to view Sossusvlei is close to sunrise and sunset; the colours are strong and constantly changing, allowing for wonderful photographic opportunities. The midday heat is intense and best spent in the shade.
We will also see our first of the unexplained "Fairy Circles" in Namibia at Sossusvlei.
Day 8
Starting before the sun has risen we will enter the Sossusvlei park as soon as the gates open and we will drive out to Dead Vlei, possibly the most beautiful geographical features in all of Namibia.  We will make the short walk from our vehicles into Dead Vlei at sunrise.
The most famous feature of the Sossusvlei area is the stunning clay pan of Dead Vlei, a white flat pan that features cracks and fissures from erosion and a group of dead camel thorn trees, some over 800 years old, that stand helplessly as photographers from all over the world, including our group, attempt to capture that unique, ageless desert shot.
After a break in the middle of the day we will venture out into Sossusvlei in the afternoon for another landscape photography workshop in the red dunes.
Day 9
We will enjoy a final sunrise landscape photography shoot in Sossusvlei before departing for the spectacular drive out of the Namib Naukluft to Swakopmund for an overnight stay at a comfortable hotel. During this drive the landscapes of Namibia change dramatically almost at every turn as we will descend into rocky canyons before climbing out to rocky promontories to take in the view. We will make many stops on this trip to ponder the landscape but the highlight will come as we make a detour to see some of the oldest plants in the world, the Welwitschia mirabilis.
Although they look like a cactus or succulent, Welwitschia are actually a conifer, with distinct differences between male and female plants. Although many of the plants we will see on the Welwitschia plain are between 500 and 600 years old, Welwitschia can live up to 2000 years!
Large Welwitschia create their own micro-habitat, harbouring many occupants in the shade beneath their leaves, including a variety of bugs and bees. The leaves themselves are eaten by rhinos, zebras and even horses if they cannot find an alternative fodder. The Welwitschia is endemic to Namibia and is one of the rarest plants in the world.
Day 10
After breakfast, we will embark on a brilliant journey through the coastal dune systems of the Dorob National Park just south of Swakopmund. Namibia is one of two places in the world where the cold waters of the Benguela current running along the coast cool down the heat of the desert to create a coastal fog that supports an entire ecosystem of its own. The other place this occurs is the Atacama Desert of northern Chile and southern Peru in South America.
The coastal fogs of the Skeleton Coast support such a tremendous amount of life that Namibia's dune systems are, quite literally, some of the most alive deserts on earth. We will be searching for some incredible reptiles during this excursion like Shovel-nosed Lizards, Namibian Web-footed Gecko, Namaqua Chameleons, legless lizards, and Horned Vipers. Photography opportunities should be excellent. Dorob is also a fantastic place to explore the dunes for uniquely desert adapted plants like Dollarbush and birds such as the Tractrac Chat.
We will also learn more about the origin of Namibia's shifting sands in the reserve and the mineral make up of the different coloured sands of the dunes.
Stopping in Swakopmund for lunch, we will then drive north via a coastal marshland to view Greater Flamingoes, towards the largest colony of Cape Fur Seals in the world at Cape Cross, where we will overnight at a comfortable lodge.
Nearly a quarter of a million Cape Fur Seals call Cape Cross home during their peak breeding months of October and November. In the lead up to the season, well over 100,000 are present in this gargantuan coastal colony. To see Cape Cross is a visual spectacular of seals, seabirds and if we are lucky, predatory animals like Brown Hyena which take advantage of young, elderly or unwell seals as prey.  It is a seething mass of wildlife that is unrivalled anywhere in southern Africa.  We will visit the colony late in the afternoon for a photo shoot before dark.
Day 11
Leaving Cape Cross, we will drive north to Torra before we travel inland to escape the fog of the Skeleton Coast.  When the dunes subside, they give way to the incredible red granite landscapes of Damaraland, one of Namibia's most untouched and spectacular wilderness areas, and a wonderful place for landscape photography..
Our adventure inland begins here as we traverse a rugged 4WD, unmarked trail to reach our destination of the Palmwag Concession, where we overnight at a comfortable lodge. On our drive we will see massive outcrops of Euphorbia Damarana and red mesa type mountains as we search for this region's uniquely adapted desert wildlife that includes Black Rhinos, Elephants, zebra, giraffe, Klippspringe, Steinbok and a myriad of birds.  If we are lucky we may encounter a leopard in this red granite country, surely one of the most incredible animals to see in this stunning backdrop.
Damaraland is when we get our first taste of the real Africa.  It is home to two wonderful tribes of people that are distantly related – the Herero and the Ovahimba and on our journey into Damaraland we will begin to see the beautiful Herero women in their Victorian dresses and unique cow-horn shaped head dress.  We will also begin to see the red-ochre-coloured women of the Himba.
This northern region is also where we will see the first large stands of beautiful Makalani Palms and we will be seeking these out for sunset photography during our trip.
Palmwag Concession's predator population is the largest outside of the Etosha National Park, with over 100 Lions, Cheetah, Leopard, and Brown and Spotted Hyenas. Bird life is prolific and diverse with most of Namibia's endemics present. This concession supports a healthy population of desert adapted Black Rhinos and African Elephants, under the management of the Save the Rhino Trust. Wildlife photography here is very rewarding.
Day 12
This morning we will take a slow safari-style drive from Palmwag to Khowarib, where we will stay for two nights at a comfortable lodge. En route we will be searching for desert wildlife to photograph, including Kudu, zebra and giraffe.
Day 13
Today we will spend a full day searching for the extremely rare and wild 'Desert Lions' of Namibia.  Under the advice of local guides we will spend a full day attempting to find prides of desert lions around the Hoanib.  While lions roam all of Africa, Namibia's desert adapted lions are unique in that they have learned to survive in one of the harshest landscapes on earth.  There are several prides known to researchers working in this region and we will be attempting to locate one or more in their spectacular desert terrain to photograph them.
It is important to remember that the desert lions of Namibia are completely wild and not living within reserves as the lions we will see elsewhere on our trip will be. If we find a pride, to see them in this landscape will be one of the wildlife highlights of our photography expedition through Namibia.
Day 14
Driving north from the concession at Palmwag, we will journey into the ancestral heartlands of the Ovahimba in north western Namibia at Etaambura, where we will stay for two nights.
Located within its own concession, beautifully-located Etaambura is the first lodge in Namibia that is co-run by the local Himba People. High on a hill within the Orupembe Conservancy, Etambura looks out over the holy plains of Onjuva where livestock and springbok peacefully graze together.
The holy plains are steeped in mystery, with several different stories of why the area was consecrated by the semi-nomadic Himba herders who live here. But one thing is sure, hunting is strictly forbidden.  Tradition has it that animals on the plains are protected by the ancestral spirits.
Etaambura is the ideal place to relax and there is even some local wildlife.  You might see a Klippspringer at dusk or a Jameson's Rock Rabbit. Tiny footprints are evidence of genets and African Wild Cats. The calls of a diversity of birds, the whispery rustle of paper-bark and other Commiphora trees, bottle trees in bloom, the rich hues of purple-pod Terminalia with unimpeded 360 degree views make this unique spot unforgettable. After a wildlife photography drive where you might be fortunate enough to see Black Rhinoceros, enjoy a stroll and explore the hill, a botanical treasure trove with its many endemic species of plants and shrubs.
Wild Images chose Etambura to base our experience with the Ovahimba because all of the profits made by the lodge are directed back to the communities it supports.
Day 15
Through a trained and experienced translator we will be spending a day visiting the incredible Ovahimba tribespeople of northern Namibia.  In two visits during the morning and afternoon we will visit communities of Ovahimba to meet these wonderful people and learn more about their customs of colouring their skin with ochre, the scenting by Otjize and their traditions around herding cattle.
It is an ideal way to meet the Ovahimba who are not only a visually spectacular tribe of people, they are friendly and generous of their culture too.  Organised by the owners of Etaambura, our visits will support the Ovahimba within five regional concessions including Puros, Orupembe, Sanitatas, Okonjombo and Marienfluss, covering more than 13,500 square kilometres in this vast, remote area of north western Namibia.
Day 16
We will farewell our Ovahimba hosts at Etaambura today before we head south to Purros where we will overnight at a simple lodge.
Day 17
We continue our journey to the magnificent game reserve of Etosha National Park, one of the finest wildlife sanctuaries in the world, for a four nights stay.
Days 18–20
Etosha, meaning 'Great White Place', is dominated by a massive mineral pan. The pan is part of the Kalahari Basin, the floor of which was formed around 1000 million years ago. The Etosha Pan covers around 25% of the National Park. The pan was originally a lake fed by the Kunene River. However the course of the river changed thousands of years ago and the lake dried up. The pan now is a large dusty depression of salt and dusty clay which fills only if the rains are heavy and even then only holds water for a short time. This temporary water in the Etosha Pan attracts thousands of wading birds including impressive flocks of flamingos. The perennial springs along the edges of the Etosha Pan draw large concentrations of wildlife and birds.
A San legend about the formation of the Etosha Pan tells of how a village was raided and everyone but the women slaughtered. One woman was so upset about the death of her family she cried until her tears formed a massive lake. When the lake dried up nothing was left apart from a huge white pan.
The wildlife viewing and photography in Etosha National Park is excellent, the best time being from May to September – the cooler months in Namibia. Visitors to Etosha Game Reserve can expect to see many antelope species, African Elephant, Giraffe, White Rhinocereos and Lions. More fortunate visitors will see Leopard and Cheetah. There is a network of roads linking the five camps and subsidiary roads lead to various waterholes.
These three days will be spent on photosafari in Etosha National Park, where we will search for the largest elephants in Africa and a myriad of mammal and bird species. Stopping briefly (where allowed) to hop out for photographs, our vehicle-based exploration of Etosha will traverse many of the park's side tracks and visit many water holes, the epicentres of Etosha's wildlife activity. Wildlife photography opportunities simply abound here and you are sure to come away with a large number of satisfying images.
Day 21
Leaving Etosha behind, we will drive back to Windhoek for our farewell dinner at the stunning Riverview Lodge, located within its own wildlife reserve.
Day 22
Our Namibia & The Kalahari photography tour will end this morning at Windhoek.
Namibia 2020 Photography Tour Report
Namibia would have to be one of the most sublimely beautiful destinations for photography on the African continent. Visiting it shortly after the country opened its borders to tourists recently was an incredible experience. As a seasoned leader in Namibia, I have visited and led tours there many, many times but to see it with […]
View Report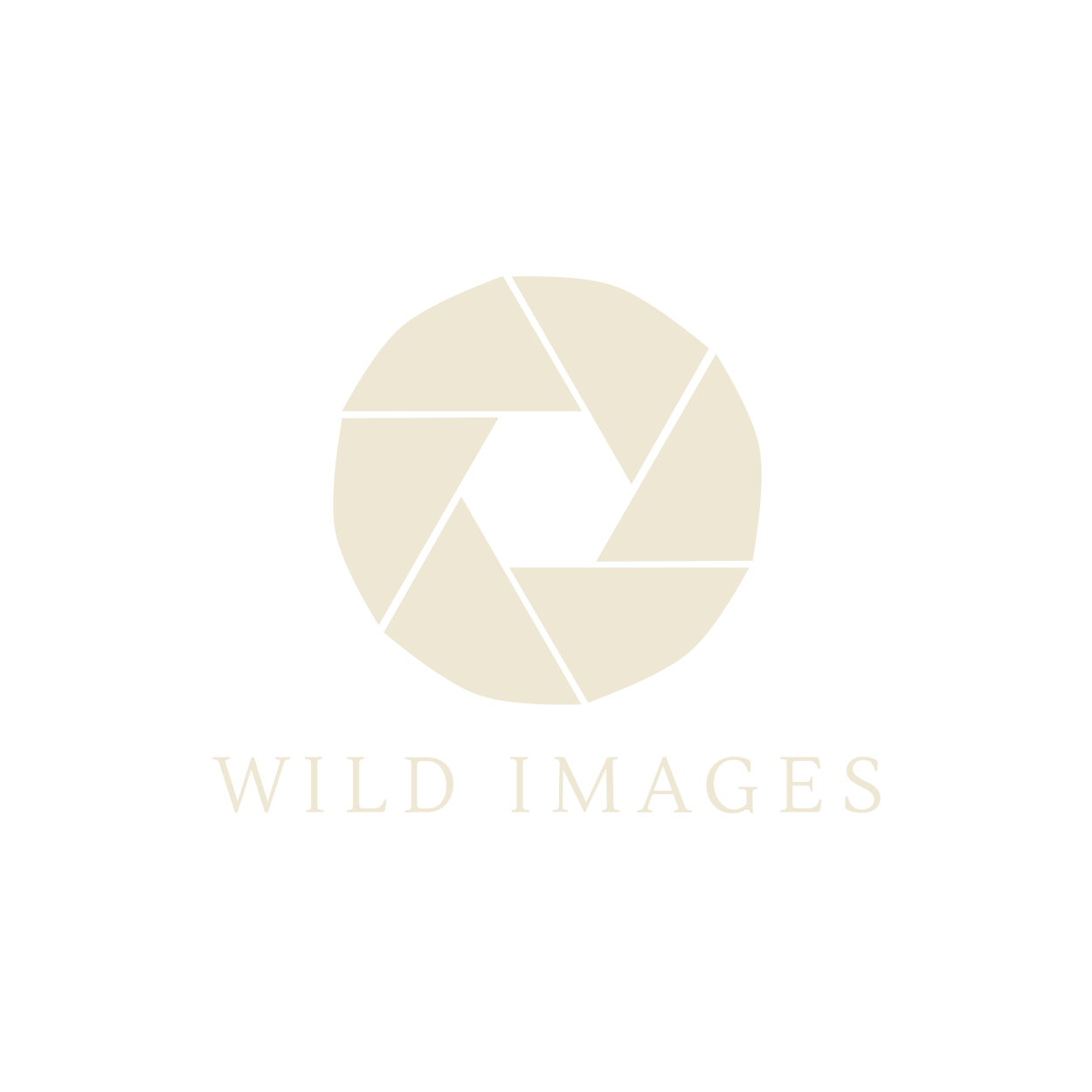 ---
Namibia and South Africa Tour Report 2019
Our group for the 2019 Namibia and South Africa tour assembled in Windhoek at the lovely Villa Vista hotel which enjoys wonderful views over the city. A few guests had arrived early to overcome jetlag and had already bagged a few lovely photographs of the wildlife in suburban Windhoek including Grey Go-away-bird and Rosy-faced Lovebirds. […]
View Report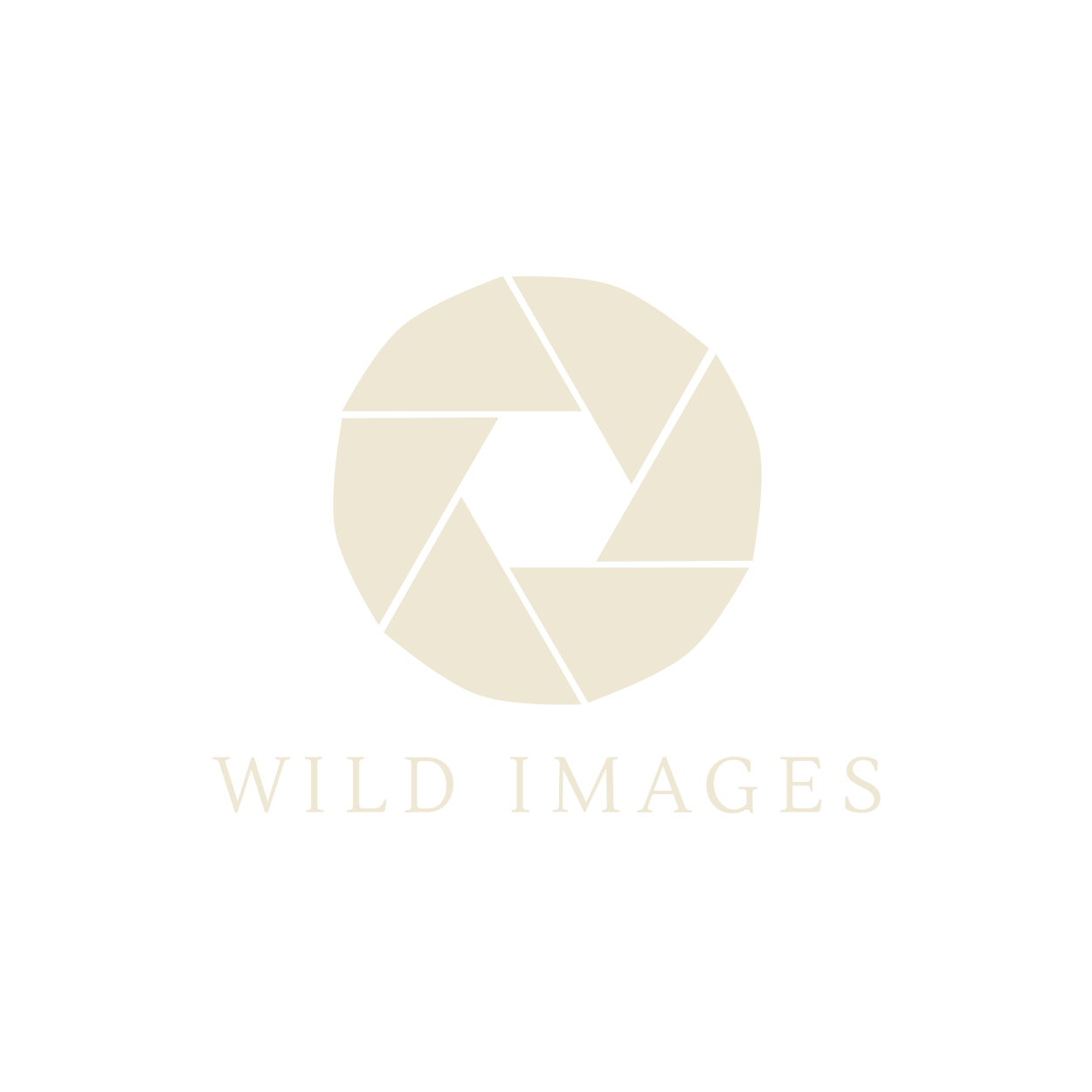 ---
Namibia and South Africa Tour Report 2017
The Kalahari On the first day of the tour we packed up our custom built vehicles and departed Windhoek early to drive south east towards the border of Namibia and South Africa. Leaving the city on bitumen roads we had a wonderful, bump-free ride until we stopped for fuel at Stampriet. From there we were […]
View Report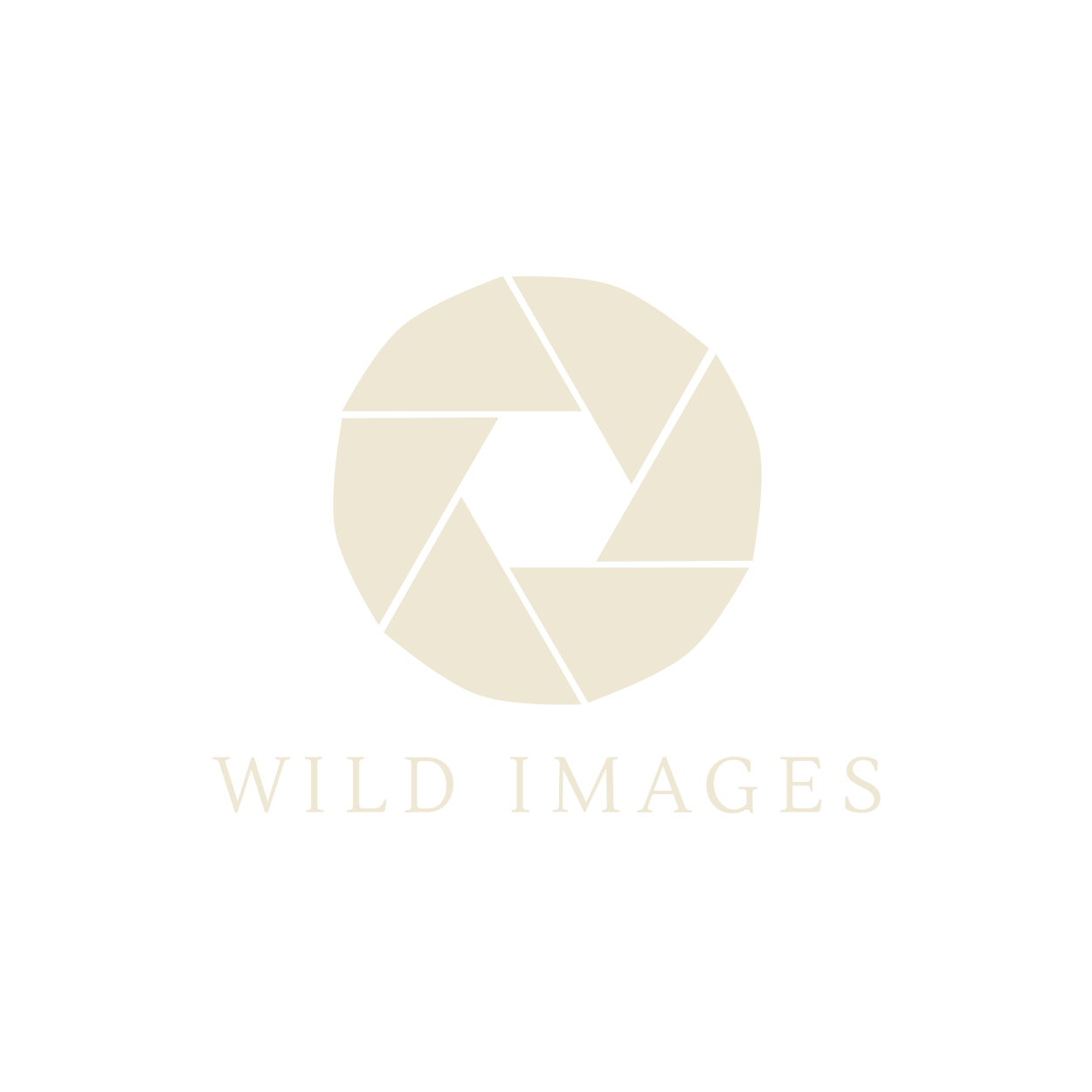 ---
Other Wild Images Tours featuring multiple areas of photographic interest