Svalbard (Spitsbergen)
SVALBARD (SPITSBERGEN): ICE LOVER – Polar Bears, Walruses, wildlife and landscapes
SVALBARD ICE LOVER PHOTOGRAPHY TOURS WITH WILD IMAGES
Our Svalbard photo expedition Ice Lover has been a great success and we have made these June and early July expeditions a classic. Here we will give you the chance to photograph the Arctic wilderness and its wildlife while snow and ice is still covering the archipelago. Later in the season, the drifting ice will shrink and eventually disappear. If you love ice like us, you should join us on one of these early season Svalbard photo expeditions!
The main focus on this expedition will be Polar Bears in the drifting ice. Svalbard is the best place on earth for photographing Polar Bears, and we usually find good numbers of them.
We will also photograph other animals like Walruses, Bearded Seals, Ringed Seals, Humpback Whales, Fin Whales (and possibly Blue Whales) and Belugas. We also hope to get some nice photo opportunities with birds like the Brünnich's Guillemots (or Thick-billed Murres).
We will schedule longer stops than usual when going ashore to provide participants with enough time to get excellent pictures. We use two Zodiac inflatable boats to get closer to the wildlife on the ice or when exploring and searching for photo opportunities in front of the glaciers.
This is the expedition for nature photographers who want to travel in small groups and have more time with the wildlife in white landscapes! The group size on this expedition is limited to 12 participants.
As much of the sailing as possible is done during the night, thus maximizing opportunities for finding Polar Bears and other interesting wildlife, and enjoying the beautiful arctic landscape to the full. Cruises and landings are carried out using zodiacs, the rugged, fast-moving inflatables developed by Jacques Cousteau for expedition work which allow safe travel in all types of conditions. The sheer speed and efficiency with which the crew and expedition staff carry out these expeditions, coupled with the small complement of passengers split over two zodiacs, allows everyone plenty of room for photography, a key factor when considering any cruise of this type.
The great advantage of taking this particular Svalbard (Spitsbergen) cruise, if you are especially interested in seeing and photographing Arctic wildlife and scenery in all its glory, is that the itinerary and day to day schedule are determined by us and entirely wildlife-photography-orientated. In addition, the group will also benefit by having our extremely experienced photographic guide and expedition leader on board who know exactly where and when to go and how to do so, to get group members into position for superb images of Polar Bears, Walruses, seals and other wildlife.
The photographic guide on board will be Roy Mangersnes, Ole Liodden or another member of their team.
The charismatic Origo is perfect for dedicated photographic expeditions (Image by Roy Mangersnes)
Our Ship
We shall be sailing on the MS Origo (capacity 12 passengers), a lovely small ship operated by our well-respected partners at Wildphoto. She is spacious and well-suited to specialist photography cruises. Origo has two zodiacs (inflatables), two expedition staff (an expert expedition leader and an expert photographer guide) and four crew. Ships of this class are great favourites with wildlife photographers due to their small size, their ability to go almost anywhere and their friendly and decidedly 'family' atmosphere.
Cabins are available for both twin and single occupancy, and unlike on many ships, single occupancy cabins are available at much the same cost as for twins! Most cabins are furnished with upper and lower berths. Cabins also have a porthole or window view, a cupboard and a washbasin with hot and cold water. Some cabins have private bathrooms, others share bathrooms. The beds are made ready and bed linen and towels are provided. There is a spacious saloon for meals and any leisure time indoors. Food service will be at a designated time, but we intend to be flexible, according to the needs of wildlife photography. The chef has a varied and tasty menu.
Zodiac Excursions
Zodiac embarkation and disembarkation are superbly handled by the crew and expedition staff, making this reasonably straightforward for even elderly or less fit participants.
Climate
Mild at this time of year. Temperatures average between 0°C to 8°C, although it can feel warmer on still, sunny days and colder on breezy days. There is usually little rainfall and sunny periods are interspersed with overcast weather. Some fog is possible.
Photographic Equipment
For Polar Bear photography and some birds, the ideal lenses with a DSLR are usually a 500mm or 600mm prime, often with converters. If your budget does not run to big prime lenses, a high-quality 400mm f5.6 or a 100-400mm or similar zoom with a converter on a crop-sensor body can be a very viable alternative. For closer individuals a shorter telephoto will be excellent and there may even be opportunities for wide-angle shots.
For many other photography subjects, including some scenic shots, a telephoto in the 200-300mm range will often be useful. Svalbard (Spitsbergen) is full of panoramic views and a wide-angle in the 16-28mm range is ideal.
You can also get wonderful results with many photography subjects with a high-quality bridge camera with an 18-20x or higher optical zoom. If you have questions about what equipment you ought to bring, please contact us.
Itinerary
You need to bear in mind that circumstances may be encountered during the voyage which will make it necessary or desirable to deviate from the planned itinerary. These circumstances include poor weather conditions and in particular unexpectedly heavy drift ice. The expedition leader will provide more information at the start of the voyage and keep you fully informed throughout. You should not be concerned that such changes will prevent you from experiencing Spitsbergen (Svalbard) at its best: there are always alternative areas with excellent scenery and wildlife to visit if the ship is thwarted getting to a particular place.
Arriving before the cruise
Owing to the possibility, however small, of a severe airline delay, we would recommend that all participants have at least one hotel night in Longyearbyen at the cruise start point before the cruise. Kindly note that in the event you do not arrive in time, the ship will not wait and we cannot make a refund in such circumstances. Arriving early also has the advantage that your luggage could still catch up with you, should it go astray. We can make hotel bookings in Longyearbyen for you on request.
Photographic Highlights
Encounters with Polar Bears on ice
Walruses on ice or ashore
Fantastic, indeed awesome, Arctic landscapes
Seals, Arctic Foxes and the dwarf Svalbard Reindeer
Amazing seabird colonies including Little Auks (Dovekies) and Brünnich's Guillemots (Thick-billed Murres)
Opportunities to photograph Ivory Gull
OUTLINE ITINERARY
---
FOR THE MAP BELOW:
To see a larger map, click on the square-like 'enlarge' icon in the upper right of the map box.
To see (or hide) the 'map legend', click on the icon with an arrow in the upper left of the map box.
To change to a satellite view, which is great for seeing the physical terrain (and for seeing really fine details by repetitive use of the + button), click on the square 'map view' icon in the lower left corner of the 'map legend'.
PRICE INFORMATION
Wild Images Inclusions: Our prices include surface transportation, accommodations, meals (onboard) and entrance fees. Soft drinks on board are also included.
Gratuities for the expedition staff and crew are not included in the tour price. The level of gratuities is entirely a matter for personal discretion. The expedition staff and crew work very long hours to make such wildlife photography cruises a success, including a great deal of night sailing, and we have been told that each passenger usually gives gratuities of between US$200-300 at the end of the cruise.
Deposit: First Deposit: US$2000 or equivalent. Due with booking. Second Deposit: 50% of the tour cost, less first deposit. This will be invoiced around 7 months before departure for payment not later than six months before departure. The tour balance: will be invoiced around 3 months before departure for payment not later than two months before departure.
TO BOOK THIS TOUR: Click here (you will need the tour dates)
2022 MS Origo
£6130, $8595, €7160 Longyearbyen/Longyearbyen in a twin cabin with shared bathroom (cabin 21).
£6420, $8995, €7490 Longyearbyen/Longyearbyen in a single cabin with shared bathroom (cabins 22, 23 and 24).
£7130, $9995, €8320 Longyearbyen/Longyearbyen in a twin cabin with private bathroom (cabin 31).
£7130, $9995, €8320 Longyearbyen/Longyearbyen in a single cabin with private bathroom (cabins 9, 10, 25, 26 and 30).
2023 MS Virgo
£7230, $9985, €8750 Longyearbyen/Longyearbyen in a mini-suite with private bathroom (cabin 4)
£7380, $10195, €8940 Longyearbyen/Longyearbyen in a suite with private bathroom (cabins 1-2)
£7380, $10195, €8940 Longyearbyen/Longyearbyen in a single cabin with private bathroom (cabins 3, 7, 9-12)
MS ORIGO LAYOUT
This tour is priced in US Dollars. Amounts shown in other currencies are indicative.
Air Travel To & From The Tour: Our in-house IATA ticket agency will be pleased to arrange your air travel on request, or you may arrange this yourself if you prefer.
SVALBARD (SPITSBERGEN): ICE LOVER PHOTOGRAPHY TOUR: DETAILED ITINERARY
If the weather is good, it will be a spectacular flight to Longyearbyen, the only town in Svalbard, which is situated on the west coast of the large island of Spitsbergen. One first crosses the mountains, lakes and fjords of Norway and then the even more impressive mountains of Spitsbergen, which stretch away far into the distance. Drift ice can be seen spattering the Arctic Ocean far below and will be just a foretaste of the magic to come.
Svalbard is situated at about 80oN, and so we must schedule the expedition in accordance with prevailing weather and ice conditions. Based on previous photo expeditions in June and July, we plan to use the travel route as illustrated on the map, but this may change due to ice, weather and other conditions.
Day 1
Our Svalbard wildlife photography tour begins in Longyearbyen around mid-afternoon. Departure from Longyearbyen through Isfjorden.
Days 2-3
Heading toward the ice and searching for Polar Bears, Walruses and seals. Depending on the ice conditions, this will probably be north of the island of Spitsbergen or in the Hinlopen Strait.
Days 4-5

Sailing in the Hinlopen Strait, with bird cliffs and hopefully Polar bears and Walruses on the drifting ice.
Day 6

Liefdefjorden with the famous Monaco glacier.
Day 7
North-western corner of Spitsbergen, with beautiful mountains and glaciers, and hopefully some wildlife on the ice.
Day 8

Kongsfjorden with nice landscapes, birds and seals.
Day 9

Prins Karls Forland with Walruses and Alkehornet with bird cliffs, Arctic Fox and Reindeer. Back to Longyearbyen late in the evening around midnight.
Day 10

Leave the ship after breakfast and prepare to travel home.
---
Other Wild Images Tours in Antarctica, The Arctic and other cool climes
---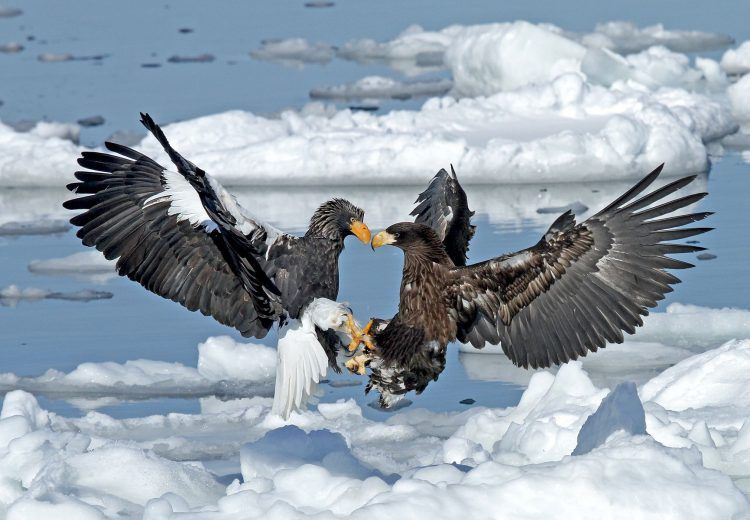 Japan
February 2024
JAPAN: WINTER WILDLIFE SPECTACULAR – Cranes, Eagles, Swans & Snow Monkeys
---
Iceland
June 2024
ICELAND: WILDLIFE & NATURE – Birds, Whales, Geysers & Waterfalls
---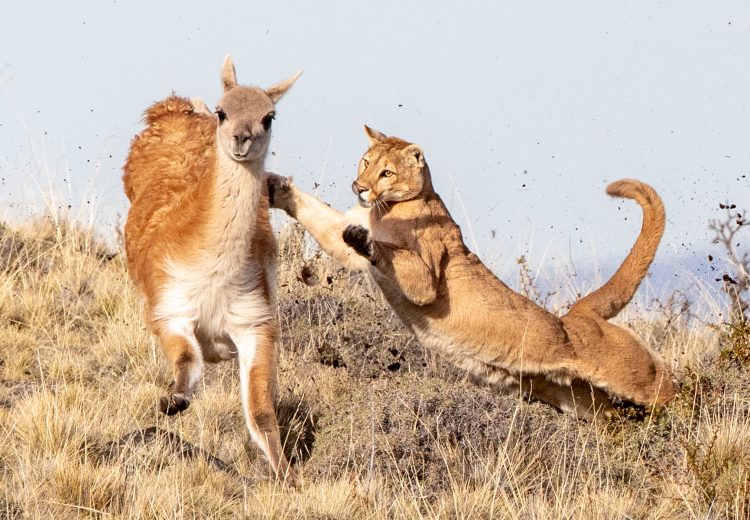 South America (including Galapagos)
September 2024
CHILE: WALKING WITH PUMAS – An Extraordinary Photographic Adventure at Torres del Paine
---
Mongolia
September 2024
EAGLE HUNTERS OF WESTERN MONGOLIA: Including the Altai Kazakh Eagle Festival at Sagsai
---
Mongolia
September-October 2024
MONGOLIA'S FORGOTTEN REINDEER HERDERS: The Tsaatan Nomads of Hovsgol
---
Falkland Islands & South Georgia
November-December 2024
ANTARCTICA, FALKLAND ISLANDS & SOUTH GEORGIA: Photography on a different planet
---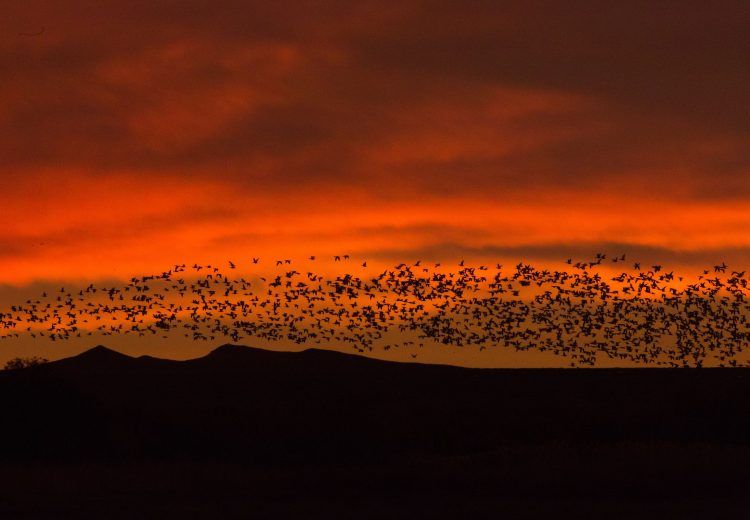 United States of America
December 2025
NEW MEXICO: CRANES, GEESE & LANDSCAPES – Bosque del Apache and White Sands