ANTARCTICA IN-DEPTH PHOTOGRAPHY TOURS WITH WILD IMAGES
We invite you to join us on a 14 days (13 nights) exclusive photo expedition to the Antarctic Peninsula in November 2019. Our partners at WildPhoto Travel have chartered the entire ship, MV Ushuaia, for a PHOTOGRAPHERS ONLY expedition early in the season.
There will be a maximum of 74 guests (instead of the usual 90 on Ushuaia), together with 7 photo guides and 4-6 lecturers. Get ready for an exciting photo expedition to Antarctica.
The main focus on this expedition will be penguins, seabirds, seals, landscape and ice. The reason for the early expedition date is because we want winter landscapes with clean white snow, and birds early in the breeding season (courtship, nest building etcetera with clean snow).
Few photographers have visited Antarctica in early November, and we believe this will give you great photo opportunities. We will be landing early in the morning to get the best light conditions, which you will miss on ordinary tourist trips.
We will schedule longer stops than usual when going ashore in order to provide participants with enough time to get excellent pictures. We use 7 zodiac boats to get ashore or when searching for the wildlife at sea.
With 9-10 full days around the Antarctic Peninsula, this expedition is for nature photographers who want more quality time with the Antarctic wildlife and landscapes than is possible on non-specialized expedition cruises.
Accommodation & Transport
We shall be sailing to Antarctica on the MV Ushuaia, a converted, refurbished and ice-strengthened former United States research vessel (built for the agency NOAA, or National Oceanic and Atmospheric Agency) of 2923 tons and 84 metres (276 ft) in length. While significantly more comfortable and more modern than the old Russian expedition ships, this is still not a 'cruise ship' in the traditional manner and is designed for exploring wild places and enjoying and photographing wild nature, rather than enjoying luxurious surroundings and 'black-tie' dinners with the officers!
On this special 'wildlife photographers only' charter passengers are limited to just 74 people in 46 passenger cabins, all with toilet and shower (some cabins share bathrooms with the adjacent cabin). [In theory the ship can take 90 passengers, but it is specially limited on our charter to allow more space for photographers.]n Cabins consist of twin and single-occupancy cabins and many cabins only have lower berths. Cabins have ample storage space and an outside view (window or porthole).

 For deck plans and details of the cabin layouts, please see the price section.
Public facilities include a restaurant/lecture theatre, an observation lounge/bar with, a library and a small shop. Food is plentiful, of good quality, waitress-served and prepared by experienced chefs. The crew number around 40. The ship will carry a complement of expedition staff (including no fewer than 7 photography guides!) who will guide photographic excursions ashore and zodiac cruises. There will be a number of guest lecturers and give informal talks on the environment, wildlife and history of the areas visited. The bridge is normally open to all (except when the ship is docking) and provides a great viewpoint whenever it is too breezy to stand comfortably outside.
Landings are carried out by means of a fleet of 7 zodiacs, the rugged, fast-moving type of inflatables first developed by Jacques Cousteau for expedition work which allow safe landings on remote coastlines in all types of conditions. As a special charter, we will be able to maximize the opportunities for going ashore and enjoying the harsh but beautiful Antarctic landscape to the full.
A major advantage of this particular cruise is that, being a special charter for wildlife photographers only, with an absolute maximum of 74 passengers on board, landings can be of longer duration and can be selected for ideal lighting conditions, including very early and late in the day. These days there are fewer and fewer of the smaller expedition ships left and the larger vessels that are becoming the norm have to reduce landing durations so that they comply with Antarctic visitor regulations (no more than 100 people can be landed at any one time at most of the best landing sites).
Further information about the cruise, including photographs and details of the ship layout, including all cabin categories, are available on the Oceanwide Expeditions website: www.oceanwide-expeditions.com.
Walking
The walking effort is mostly easy during our Antarctica photography tours, but there are a very few optional harder walks.
Climate
Quite mild at this season (and a surprise to many visitors, who imagine extreme cold is a year-round feature of Antarctica). In the Antarctic Peninsula and surrounds the shade temperature is generally a little above or below freezing point. On sunny days it can feel relatively warm if there is no wind (often the case in Antarctica). In contrast, it can feel distinctly cold when windy at sea or while on land. Sunny spells are interspersed with (often longer) overcast periods and some rain or snow are to be expected. In Tierra del Fuego conditions are typically cool, but considerably warmer than further south.
Photographic Equipment
For birds in flight, and in many wildlife situations ashore, during Antarctica photography tours, the most used telephoto lens focal lengths with a full-frame DSLR or mirrorless are usually between 400-600 mm (sometimes even longer for small birds).
For many wildlife photography subjects ashore in Antarctica, and also some scenic shots,  focal lengths of around 200-300 mm will also be very useful as so much of the wildlife is very approachable.
Antarctica, South Georgia and even parts of the Falkland Islands are full of panoramic views and a wide-angle in the 16-35 mm range is ideal for landscape photography. You can also use wide-angle or short telephoto on penguins and some other wildlife photography subjects to get great images.
All the focal lengths mentioned above relate to full frame cameras. Please adjust as appropriate for crop sensor and micro four thirds cameras.
You can also get wonderful results throughout this Antarctica photography tour, with many subjects, with a high quality 'bridge' camera with an 18-20x or higher optical zoom and a wide-angle setting which is equivalent to 24mm.
Tripods are tricky to take ashore (you will need two hands free when boarding and leaving the zodiacs, for safety reasons), so it will need to go in your backpack if you bring one.
If you have questions about what equipment you ought to bring, please contact us.
Landings
Adverse weather conditions may prevent landings on exposed coasts. It is, however, unusual for more than a very few landings to have to be called off during a cruise. The information given about possible landing sites should be taken as a general indication about what is likely to be achieved: every Antarctic cruise is different, being dependent on the amount of time available, sea and ice conditions, and the weather, and so it is likely that some of the sites visited will be different from those indicated.
Arriving before the cruise starts
Owing to the possibility, however small, of a severe airline delay, we would recommend that all participants have two hotel nights at the cruise start point prior to the cruise. Kindly note that in the event you do not arrive in time, the ship will not wait and we cannot make a refund in such circumstances. Arriving early also has the advantage that your luggage could still catch up with you, should it go astray. We can make hotel bookings for you on request.
Photographic Highlights
Amazing encounters with photogenic species of penguins, including Macaroni, Chinstrap, Adelie and Gentoo at their colonies
Fantastic Antarctic scenery, with unbelievably blue icebergs, glaciers, and snow-covered mountains rising from the sea
Unrivalled opportunities to photograph flying seabirds, including many albatrosses and Snow and Antarctic Petrels
Great encounters with marine mammals, including several species of cetaceans and some very confiding species of seals
OUTLINE ITINERARY
---
To see a larger map, click on the square-like 'enlarge' icon in the upper right of the map box.
To see (or hide) the 'map legend', click on the icon with an arrow in the upper left of the map box.
To change to a satellite view, which is great for seeing the physical terrain (and for seeing really fine details by repetitive use of the + button), click on the square 'map view' icon in the lower left corner of the 'map legend'.
PRICE INFORMATION
Wild Images Inclusions: Our tour prices include surface transportation, accommodations, meals and entrance fees.
Gratuities for the expedition staff and crew are not included in the tour price. The level of gratuities is entirely a matter for personal discretion. The staff work very long hours to make such cruises a success, including a great deal of night sailing, and we have been told that each passenger normally gives gratuities of between US$300-400 at the end of the cruise.
Deposit: US$2500 or equivalent. Our office will let you know what deposit amount is due, in order to confirm your booking, following receipt of your online booking form.
TO BOOK THIS TOUR: Click here (you will need the tour dates and deposit amount)
For Ushuaia/Ushuaia arrangements:
TWIN OCCUPANCY CABINS
£9590, $11995, €10700 per person in a standard twin cabin with upper and lower berths and semi-private bathroom (shared with the adjacent cabin), window or porthole view (1 Cabin: 416)
£11190, $13995, €12490 per person in a standard plus twin cabin with two lower single beds (640 has a double bed, 631 and 639 have three lower single beds) and private bathroom, window or porthole view (6 Cabins: 426, 631, 635, 637, 639-640)
£11990, $14995, €13380 per person in a premier twin cabin with two lower single beds and private bathroom, window view (6 Cabins: 205, 208 & 210-213)
£12390, $15495, €13830 per person in a superior twin cabin with two lower single beds and private bathroom, window view (9 Cabins: 203, 301-308)
£13590, $16995, €15170 per person in a suite with two lower double beds (201) or one lower double bed and a sofa bed (202), lounge, TV and DVD player, and private bathroom, window view (2 Cabins: 201 & 202)
£13590, $16995, €15170  per person in a suite with three lower single beds (also a sofa bed in 204), lounge, TV and DVD player, and private bathroom, window view (2 Cabins: 204 & 207)
SINGLE OCCUPANCY CABINS
£15190, $18995, €16950 per person in a standard single cabin with upper and lower berths and with semi-private bathroom (shared with adjacent cabin), window or porthole view (9 Cabins: 407-112, 418, 420, 422)
£16790, $20995, €18740 per person in a standard plus single cabin with private bathroom, window or porthole view (7 Cabins: 425, 630, 632-634, 636, 638)
£20790, $25995, €23200 per person in a premier single cabin with private bathroom, window view obstructed by lifeboat (2 Cabins: 214-215)
This tour is priced in US Dollars. Amounts shown in other currencies are indicative.
Air Travel To & From The Tour: Our in-house IATA ticket agency will be pleased to arrange your air travel on request, or you may arrange this yourself if you prefer.
ANTARCTICA IN-DEPTH PHOTOGRAPHY TOUR: DETAILED ITINERARY
The map shows our planned itinerary, but this is very dependent on weather and ice conditions. Green spots on the map will most likely be free of ice, orange spots have an approximately 50% chance of being free of ice and red spots are most likely not going to be possible to visit during our early-season expedition to Antarctica. The final schedule of the expedition will be in accordance with prevailing weather and ice conditions.
Based on previous photo expeditions to Antarctica in November, we plan to use the travel route as illustrated on the map, but this may change due to ice, weather and other conditions.
We recommend that everyone has at least one night in Ushuaia before departure of the ship.
Day 1
Departure from Ushuaia late this afternoon, sailing along the Beagle channel.
Day 2
At sea, heading toward Antarctica across the Drake Passage.
Day 3
Our first landing at the South Shetland islands.
Days 4-12
We will be visiting some of the best areas for wildlife and landscape photography, such as Antarctic Sound, Deception Island, Astrolab and south towards the Lemaire Channel. At this time of the year we expect areas like the Weddell Sea, the Lemaire Channel, Neko Harbour etcetera to be closed by ice, but there will be other areas for us to explore and photograph.
Day 13
At sea heading towards southernmost South America and Ushuaia.
Day 14
Return to Ushuaia this morning.
---
Other Wild Images Tours in Antarctica, The Arctic and other cool climes
---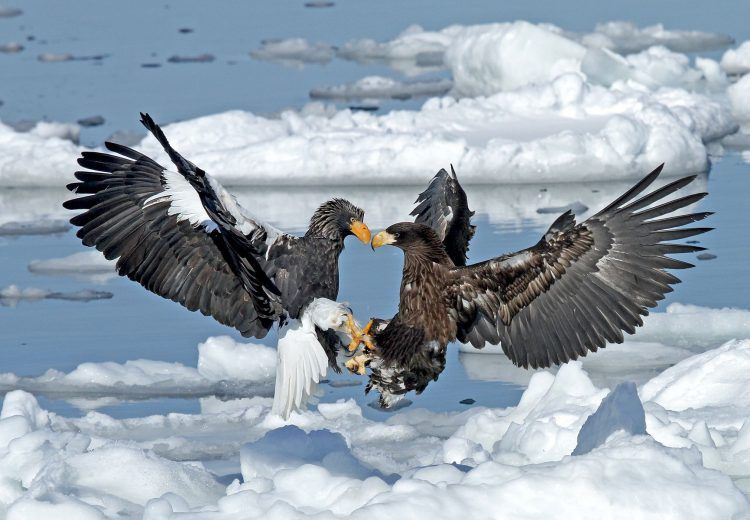 Japan
February 2024
JAPAN: WINTER WILDLIFE SPECTACULAR – Cranes, Eagles, Swans & Snow Monkeys
---
Iceland
June 2024
ICELAND: WILDLIFE & NATURE – Birds, Whales, Geysers & Waterfalls
---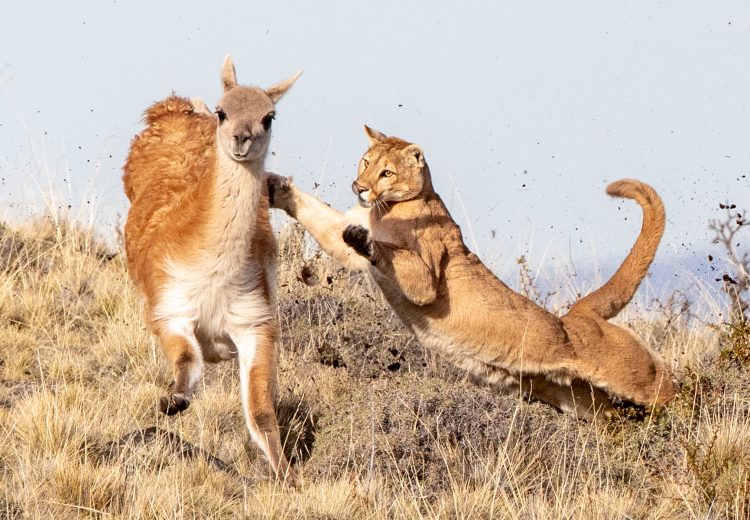 South America (including Galapagos)
September 2024
CHILE: WALKING WITH PUMAS – An Extraordinary Photographic Adventure at Torres del Paine
---
Mongolia
September 2024
EAGLE HUNTERS OF WESTERN MONGOLIA: Including the Altai Kazakh Eagle Festival at Sagsai
---
Mongolia
September-October 2024
MONGOLIA'S FORGOTTEN REINDEER HERDERS: The Tsaatan Nomads of Hovsgol
---
Falkland Islands & South Georgia
November-December 2024
ANTARCTICA, FALKLAND ISLANDS & SOUTH GEORGIA: Photography on a different planet
---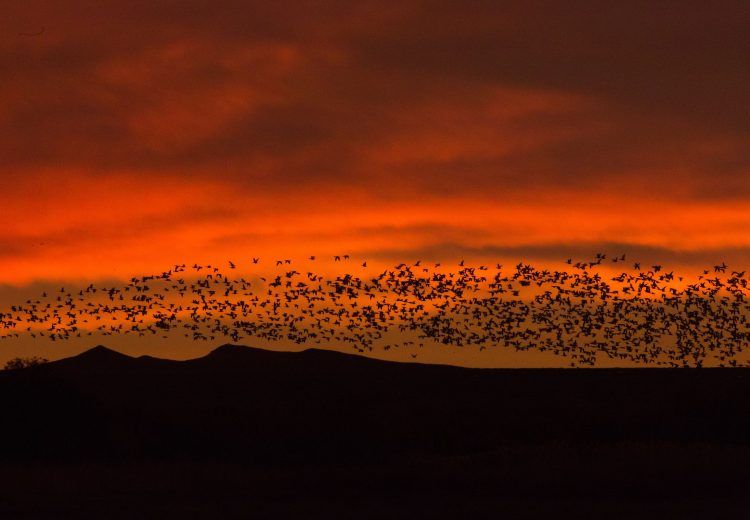 United States of America
December 2025
NEW MEXICO: CRANES, GEESE & LANDSCAPES – Bosque del Apache and White Sands