Friday 20th September – Thursday 3rd October 2024

Leaders: Mark Beaman and expert local trackers and guides

14 Days
Group Size Limit 7
SNOW LEOPARD & WILDLIFE PHOTOGRAPHY TOURS IN MONGOLIA WITH WILD IMAGES
Wild Images' Snow Leopards & Wildlife of Mongolia tour is an adventurous journey across this wild, empty 'Land without Fences' in search of such extraordinary mammals as the legendary Snow Leopard, the inscrutable Pallas's Cat, Marbled Polecat, the last Wild Bactrian Camels, Przewalski's Horse (the last surviving Wild Horse on earth), Mongolian Kulan (or Mongolian Wild Ass), the strange Saiga Antelope, Goitred and Mongolian Gazelles, Siberian Ibex and the huge-horned Argali (the largest wild sheep on the planet). There will be many great birds to see and photograph as well, including the near-endemic Altai Snowcock and Kozlov's (or Mongolian) Accentor, as well as Demoiselle Crane, Relict Gull, Pallas's Sandgrouse, Mongolian Lark, Güldenstädt's Redstart, Henderson's Ground Jay, Saxaul Sparrow and Pallas's Reed Bunting.
On our crowded planet, imagine an almost empty land where a primitive, nomadic lifestyle is still the norm, a land of awesome landscapes and fantastic mammals and birdlife. That is Mongolia, even today!
The very name Mongolia conjures up images of endless grasslands, the wastes of the Gobi Desert, yurts and wild horsemen. This is the land from whence came the hordes of Genghis Khan and his successors, sweeping down like a breaking wave on the civilizations of China, India, Central Asia, the Middle East and Eastern Europe – the first real 'blitzkrieg' in the history of the world. Yet after this shattering impact on history, the Mongols faded into obscurity and today Mongolia is an unknown land, far away in the heart of Asia, about which one hears little.
For anyone interested in the birds of Asia, or in travel for its own sake, Mongolia has a great deal to offer. With its tiny population of only three million scattered across a huge area, it is one of the least densely settled countries on earth – a true wilderness where most of the land is still the domain of wild creatures rather than man. Mongolia is the crossroads of East Asia. In the north is the southern edge of the great Siberian boreal forest (or taiga), in the centre the seemingly endless steppe and in the south the sands of the Gobi Desert. Adding further diversity to this mixture are the Altai, Gobi Altai, Khangay and Khentiy mountains and a multiplicity of lakes and marshes.
The wide range of habitats is reflected in an exciting fauna that encompasses both Siberian and Central Asian forms, including a number that are unique to Mongolia and its immediate surroundings.
The main tour first focuses on that king of Mongolian mammals, the magnificent but elusive Snow Leopard. From the capital, Ulaanbaatar, we fly far to the west to the remote town of Khovd and then head off into the wide blue yonder as we make our way into the even more remote Jargalant Mountains, part of the immense Altai range.
Here we will spend a week looking for the 'Grey Ghost of the Mountains' and with the help of our expert guides we have an extremely high chance of success and indeed we may enjoy multiple sightings. The bewitching Snow Leopard is one of the most evocative mammals of our planet and on this special Snow Leopard tour, we will make a big effort to both see and photograph this once, as far as wildlife enthusiasts are concerned, near-mythical creature. Happy aspects of the Jargalant are that one can often drive close to Snow Leopard observation points and even when a longer walk is required it is often fairly flat and at much lower altitude than hikes in Ladakh. In addition, early autumn temperatures in this region are quite mild by Snow Leopard-watching standards.
As well as the monarch itself, we will come across its main prey, Siberian Ibex, Argali and Tarbagan (or Siberian) Marmots, while at lower altitudes there are Goitred Gazelles and in particular the bizarre, bulbous-nosed Saiga Antelope. Some great birds include the near-endemic Altai Snowcock, Güldenstädt's Redstart and Henderson's Ground Jay. A visit to nearby Khar Us lake should produce Pallas's Sandgrouse, Pallas's Reed Bunting and numerous waterbirds.
During the second part of the main tour, we head off into the wilds again, firstly to Hustai National Park, home to a healthy population of Przewalski's Horse (the last surviving true Wild Horses on earth) and steppe-inhabiting Red Deer.
After that, we travel to eastern Mongolia to a large area of steppe country interspersed with rocky areas that holds a high density of the superb Pallas's Cat. As well as these wonderful, yellow-eyed 'scowling cats', we should also see and photograph Corsac Fox, ground squirrels, Upland Buzzard, Mongolian Lark, Daurian Partridge, Azure Tit, Long-tailed Rosefinch and other birds and mammals of interest.
By the time our Mongolia wildlife tour ends at Ulaanbaatar, we will have a true exploration of one of the 'wildest' countries left on the face of our ever more developed planet.
Please bear in mind that this is more a wildlife adventure with mammal photography opportunities rather than a purely photography-focussed tour. The reason for this is that Snow Leopards and some other mammals are shy creatures and photographing them in Mongolia is nothing like as easy as going to Africa or India on safari, or even going to Torres del Paine for Pumas or the Pantanal for Jaguars for that matter. Birds are very approachable in Mongolia, however, and the scenery is awesome!
We have operated Mongolia tours since 1989.
Wild Bactrian Camel Extension Option
Great Gobi A Strictly Protected Area protects a huge area of desert terrain to the south of the Altai Mountains and north of Mongolia's border with China. Here are stony and sandy plains, areas of sand dunes and sparse saxaul 'woodlands. Great Gobi A (as opposed to the much smaller B section of the reserve further west) protects an area of 46,369 square kilometres (or 17,903 square miles), making it one of the largest reserves on earth!
The park is most famous as one of the last haunts of Wild Bactrian Camels. Apart from Great Gobi, this Critically Endangered species, which is now reduced to only around 950 individuals or less, is restricted to a few reserves in northwestern China. Interestingly the Wild Bactrian Camel Camelus ferus is now known to be a different species from the Domesticated Bactrian Camel Camelus bactrianus, the two having diverged from a common ancestor over 750,000 years ago! Wild Bactrians are smaller and thinner, with flatter heads (indeed the Mongolian name havtagai means 'flat head') and have smaller more conical humps. Amazingly, Wild Bactrians can survive on very saline water (even more saline than seawater!) that no other mammal can tolerate, not even Domesticated Bactrians! We propose the name Gobi Camel for this species, to indicate its separate nature from the domesticated Bactrian Camel.
Although our prime target at Great Gobi is of course the Wild Bactrian Camel, we can also expect to encounter the Mongolian Kulan, or Mongolian Wild Ass, the nominate form of the Asiatic Wild Ass, which is still quite common in the area. Grey Wolves sometimes predate both species, but more usually Goitred Gazelles. They are scarce and elusive and we would be lucky to see one during our visit. Other likely mammals include the appropriately-named Great Gerbil, a diurnal, colonial species. Spotlighting may turn up the beautiful Marbled Polecat, Wild Cat, Long-eared Hedgehog and a series of jerboas, including Gobi Jerboa, the extraordinary Long-eared Jerboa and Five-toed Pygmy Jerboa.
Pallas's Sandgrouse is positively numerous in the area and we should also encounter the handsome Saxaul Sparrow. At any wetland we pass, there is a chance for Relict Gull at this time of year and we could well encounter migrant shorebirds and many other waterbirds. An important target en route will be the near-endemic Kozlov's (or Mongolian) Accentor, a species that may only be a winter straggler in adjacent China and so be almost entirely restricted to Mongolia.
Please inform us at the time of booking if you are interested in this optional extension. The cost will depend on the duration (at least a week) and the number of participants.
Accommodation & Road Transport
The ger camps used in the Jargalant Mountains and in the Pallas's Cat area consist of traditional wood and felt gers (yurts) as used by Mongolian nomads for thousands of years. Each ger has two beds complete with pillow, sheets and duvet. In cold weather, they are heated with a small wood or coal burning stove. There is a separate dining ger with table and chairs. Washing facilities are very simple and toilet facilities are pit toilets. At Hustai the 'tourist ger camp' is fixed and more comfortable with larger gers, including pretty furniture, while there is a large dining area and proper toilet and shower blocks. For the camping nights during the Wild Bactrian Camel extension, each participant will have their own tent. (Although the tents are supposedly for two persons, we do not consider they are comfortable for two normal-sized people plus luggage. Couples may of course opt to put luggage in one tent and sleep in the other.) The only camp assistance group members will be asked to give is erecting and dismantling one's personal tent (an easy and rapid task) on those occasions when the camp crew have limited time. In addition to the individual sleeping tents, there is a large dining tent with tables and chairs, a toilet tent and a shower tent. Roads are generally poor (tarred roads are limited in Mongolia). Our transport consists of sturdy 4×4 vehicles.
Walking
The walking effort during our Mongolia wildlife tour is mostly easy, sometimes moderate.
Climate
Predominantly dry and sunny, but some overcast weather and rain or even snow are likely and wind is a regular feature. Temperatures are generally cool in the daytime (sometimes warm, especially at lower altitudes), but it can be cold at night at higher altitudes.
Photographic Equipment
For Snow Leopard photography, as the animals are often fairly distant to distant, the ideal lenses are usually a 500mm, 600mm or even 800mm telephoto, often with a converter. (If your budget does not run to big prime lenses, a high quality 400mm f5.6 or a 100-400mm or similar zoom with a converter on a crop-sensor type body can be a viable alternative.)
For birds, typically a similar setup will be good.
For some wildlife subjects, as well as some scenic shots, a 300mm or 100-400mm will often be useful (with or without a converter). Mongolia is full of panoramic views and a wide-angle in the 16-35mm range is ideal.
You can get wonderful photography results with many subjects with a high quality digital compact camera with a 20-30x or higher optical zoom, but you will most likely struggle with Snow Leopards unless they are unusually close (which can happen but don't expect it!). If you have questions about what equipment you ought to bring, please contact us.
Photographic Highlights
Enjoying some of the most amazing scenery on Earth, in a truly wild and mostly empty country with deserts, high mountains, lakes and vast grasslands
Exploring a country with a fascinating history, where the great Genghis Khan founded the Mongol Empire
Seeing and photographing the wonderful Snow Leopard, the elusive 'Grey Ghost of the Mountains'!
Looking for Altai Snowcocks in the high mountains
Admiring and photographing that extraordinary bulbous nose on the Saiga antelopes in the steppe
Watching the unique Henderson's Ground Jay in its arid habitat
Spotlighting delightful little Three-toed Jerboas and maybe a Steppe Polecat.
Waking up in our gers (yurts) by the sounds of calling Demoiselle Cranes
Photographing the rare and little known Relict Gull on a birdy lake, perhaps next to a Pallas's Fish Eagle
Admiring flocks of Pallas's Sandgrouse at close range
Photographic the 'scowling' Pallas's Cat in the rocky steppes of Mongolia
Seeking out endangered Wild Bactrian Camels in one of their last haunts, the Great Gobi Strictly Protected Area.
Watching the rare Mongolian Kulan or Mongolian Wild Ass and hoping for a Marbled Polecat in the evening
Travelling far and wide across 'a land without fences', a true wildlife adventure!
OUTLINE ITINERARY
Day 1: Tour start at Ulaanbaatar airport. Fly to Khovd in western Mongolia. Transfer to the Jargalant Mountains.
Days 2-7: Exploring the Jargalant Mountains, home to Snow Leopards, Argalis, Siberian Ibexes and Altai Snowcocks.
Day 8: Return to Khovd and fly back to Ulaanbaatar. Drive to Hustai National Park.
Day 9: Hustai National Park.
Day 10: Transfer to Pallas's Cat area.
Days 11-13: Pallas's Cat area.
Day 14: Return to Ulaanbaatar.
---
To see a larger map, click on the square-like 'enlarge' icon in the upper right of the map box.
To see (or hide) the 'map legend', click on the icon with an arrow in the upper left of the map box.
To change to a satellite view, which is great for seeing the physical terrain (and for seeing really fine details by repetitive use of the + button), click on the square 'map view' icon in the lower left corner of the 'map legend'.
PRICE INFORMATION

Wild Images Inclusions: Our tour prices include surface transportation, accommodations, meals and entrance fees.
Our tour prices also include all tips for local guides, drivers, camp staff and accommodation/restaurant staff.
We also include these flights: Ulaanbaatar-Khovd-Ulaanbaatar.
Deposit: 20% of the total tour price. Our office will let you know what deposit amount is due, in order to confirm your booking, following receipt of your online booking form.
TO BOOK THIS TOUR: Click here (you will need the tour dates)
---
2024:
provisional £5270, $6590, €6120, AUD10140. Ulaanbaatar/Ulaanbaatar.
Single Supplement: 2024:
£360, $460, €420, AUD700.
The single supplement will not apply if you indicate on booking that you prefer to share a room/ger and there is a room-mate of the same sex available.
This tour is priced in US Dollars. Amounts shown in other currencies are indicative.
Air Travel To & From The Tour: Our in-house IATA ticket agency will be pleased to arrange your air travel on request, or you may arrange this yourself if you prefer.
SNOW LEOPARDS & WILDLIFE OF MONGOLIA PHOTOGRAPHY TOUR: DETAILED ITINERARY
Mongolia: Day 1  Our tour begins today at Ulaanbaatar airport. Mongolia's capital is often known outside Mongolia as Ulan Bator. From there we will take a flight to Khovd in western Mongolia and then travel southeastwards into the Jargalant Mountains, just a small part of the vast Altai Mountains range, for a seven nights stay in our ger camp.
Mongolia: Days 2-7  The wild mountain scenery of the Altai certainly makes for an awesome backdrop to our quest for the 'Grey Ghost of the Mountains'! With six full days on the ground we have plenty of time to search for Snow Leopards and other interesting mammals and birds. Indeed it would be extremely surprising if we failed to see a Snow Leopard during our visit to the Jargalant as the chances during a six days visit in September are close to 100%. At this season there is even a good chance of multiple sightings.
Around 35 Snow Leopards are estimated to inhabit the Jargalant Mountains, a comparatively healthy population, and in recent times persecution has diminished in the area and the cats have become somewhat less shy. Nonetheless, close encounters of the kind one experiences in late winter and early spring in the Buddhist areas of Ladakh in the northwestern Himalayas are significantly less frequent, as are the overall number of sightings per week. Most sightings involve watching 'the cat' at middle to long range with binoculars or a telescope and it is unusual to get images, even with a long telephoto, that are more than small to middling.
On the other hand the viewing and living conditions in the Jargalent are much less demanding. Here, at this season, temperatures at night are typically a little above freezing and in the daytime temperatures are quite mild for such a high mountain area. Altitudes are much lower too, being in the range 2200-2600m (7200-8500ft). Best of all, in the Jargalant one can typically drive a short distance to the best areas and then walk only one or two kilometres to suitable viewing areas (sometimes on stony ground and sometimes but not always uphill). Living conditions in our ger camp (see Accommodation) are more comfortable than camping in the wilds in Ladakh and are made easier still by the mild temperatures at this time of year.
Snow Leopards typically have their cubs in June or early July and by early autumn the cubs have grown considerably and can leave the den areas, making it possible to spot females with one or more smallish cubs in tow. In addition, Snow Leopards in general are starting to descend from their high altitude and less accessible summer haunts towards the lower altitude areas where they will spend the winter. So early autumn tends to be better for sightings than the summer months in the Jargalant.
The main prey of the Snow Leopards of the Jargalant are the Siberian Ibex and the less numerous Argali, the world's largest wild sheep. Tarbagan (or Siberian) Marmots and other mammals and birds are also regular prey items. Even the sweet little Pallas's Pika makes for a snack if needs must.
On one of our days we will drop down to lower altitudes where the arid landscape holds Goitred Gazelles and in particular the wonderful Saiga, an antelope with a bulbous nose that would not look out of place on an elephant seal! This area is also prime habitat for the sought-after Henderson's (or Mongolian) Ground Jay as well as Desert Wheatear, Isabelline Shrike, Red-cheeked Ground Squirrel and the diurnal Mongolian and Midday Gerbils.
Night driving in the area is possible and we will surely want to see the endearing Northern Three-toed and Siberian Jerboas, which often allow a very close approach. We even have a fair chance for the bandit-masked Steppe Polecat as well as Tolai Hare. Other mammals that we could encounter include Grey Wolf and Red and Corsac Foxes, although the former is rare and shy in the Jargalant owing to persecution by herders.
While we look for Snow Leopards we are going to have some great bird encounters. High on the wants list will be the near-endemic Altai Snowcock, which is pretty straightforward to spot in this area., Other likely species include Chukar, Bearded Vulture (or Lammergeier), Cinereous and Himalayan Vultures, Golden and Steppe Eagles, the superb Saker Falcon, Eurasian Eagle-Owl, Red-billed Chough, Brown Accentor, the showy Güldenstädt's (or White-winged) Redstart, Black Redstart, Pied Wheatear, Red-throated and Black-throated Thrushes, White-winged Snowfinch, the Asian form of the Twite, Mongolian Finch and Pine Bunting.
Mongolia: Day 8  This morning we will head back towards Khovd, but we will make a detour along the way to the huge Khar Us Nuur (Khar Us Lake), a bird-rich wetland. Among the more interesting birds here are the endangered Dalmatian Pelican, Swan Goose, White-headed Duck and Pallas's Reed Bunting, while Pallas's Sandgrouse visit the area to drink.
Other likely species at Khar Us include Whooper Swan, Red-crested Pochard, Pallas's (or Great Black-headed) and Mongolian Gulls, and Citrine Wagtail. The dry steppe surroundings hold Isabelline Wheatear and Asian Short-toed Lark.
From Khovd we will take a flight back to Ulaanbaatar and then travel the comparatively short distance to Hustai National Park for a two nights stay in a much more comfortable fixed 'tourist ger camp'.
Mongolia: Day 9  Hustai National Park covers some 50,000 hectares of steppe landscape with rocky ridges and light woodland on some slopes and in some valleys.It is a pretty place and with such open terrain, easy to explore.
Przewalski (or Przevalski's) Horses were reintroduced to Hustai from 1992 onwards and there are now around 400 living in the wild in the park. The species had been declared extinct in the wild in 1969 and it was only thanks to zoos and private collections in the west that the species could be saved from extinction. To this day, Hustai is the only place in the historic range of Przewalski's Horse where animals have been reintroduced.
Initially, Przewalski's Horse was considered a separate species of horse, Equus przewalskii, but more recently genetic studies have shown that Domesticated Horses differ markedly from Wild Horses Equus ferus in having two fewer chromosomes and they are now separated as Equus caballus, whereas Przewalski's Horse is now treated as a subspecies of the Wild Horse (the other forms of which are all extinct).
Happily, the horses are straightforward to find and we will surely come across some stallions with their harems and foals during our visit.
Another prominent mammal species at Hustai is the Red Deer (or Elk) and here they graze in the open steppe rather than sticking to the woodland.
Other likely mammals include Corsac Fox, Mongolian Gazelle, Long-tailed and Daurian Ground Squirrels and the sweet little Brandt's Vole. The Siberian form of the Roe Deer and Wild Boar are also possible. Grey Wolf occurs at Hustai but is difficult to observe.
Birdlife is interesting and features the attractive Demoiselle Crane, Daurian Partridge, Upland Buzzard, Amur Falcon and the striking Mongolian Lark. Along the river are White-tailed Eagle, White-crowned Penduline Tit, Long-tailed Rosefinch and the dapper Azure Tit, as well as White-backed Woodpecker.
Mongolia: Day 10  Today we will transfer to the Pallas's Cat area in the Khalzan region of eastern Mongolia for a four nights stay.

Mongolia: Days 11-13  The part of Mongolia we will be exploring is still almost pristine steppe grassland interspersed with rocky outcrops and ridges with areas of elm woodland along the occasional river.

The focus of our visit will of course be the wonderful Pallas's Cat (known as 'Manul' in Mongolian). The area we are exploring has a high density of Pallas's Cats. The cats like the rocky areas that punctuate the steppe, probably because they provide cover when hunting and denning sites for the females in the spring. With the help of our local guide we should have no trouble getting sightings and hopefully some reasonably close ones. Of all the Asian cats, Pallas's Cat is surely an outstanding one, what with its round pupils and staring yellow eyes combined with its long bushy coat and a strange, old-Chinese-sage-like face.
Mongolian Gazelles inhabit the area and spotlighting could turn up Steppe Polecat, Corsac Fox, Tolai Hare and a number of other rodents.
Mongolia: Day 14  Today we will return to Ulaanbaatar where our tour ends this afternoon.

Ulaanbaatar is a relatively modern if rather chaotic city situated in north-central Mongolia. Before the beginning of the 20th century, there were only a few permanent buildings here and in consequence, there is little of historical interest for the visitor to see. Perhaps the most fascinating aspect of the city is the large stockades crowded with yurts (known locally as gers) belonging to country people who have moved to the capital. They seem wildly out of keeping with the present-day buildings, highways and vehicles that surround them and remind one just how recently Mongolia has been drawn into the modern world.
---
Other Wild Images Tours focussing on cats
---
India
March-April 2024
INDIA: TIGER & WILDLIFE SPECTACULAR – Central India, Agra, the Chambal River and Gujarat
---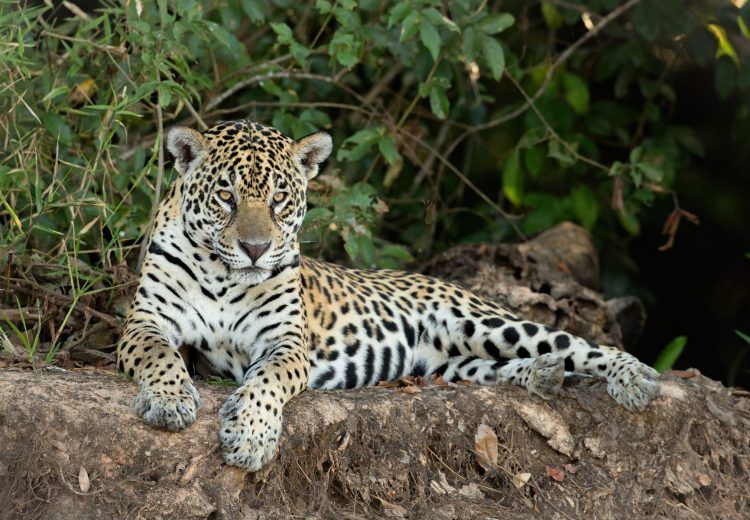 South America (including Galapagos)
August-September 2024
BRAZIL'S PANTANAL: JAGUARS AND SO MUCH MORE – South America's best wildlife photography destination
---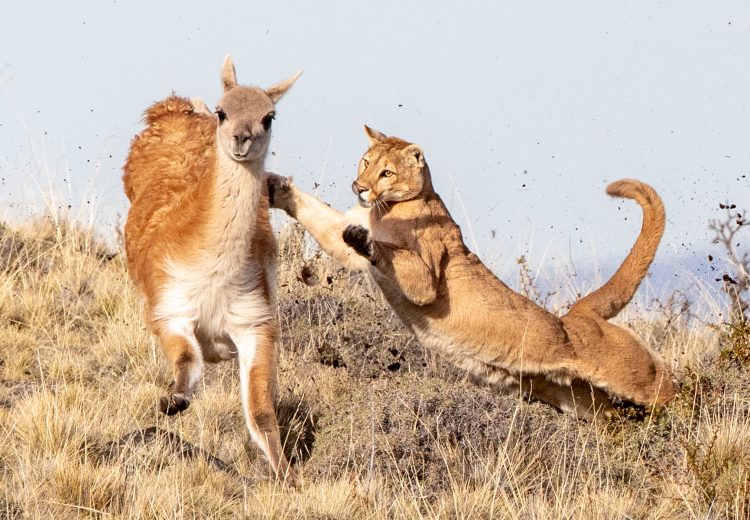 South America (including Galapagos)
September 2024
CHILE: WALKING WITH PUMAS – An Extraordinary Photographic Adventure at Torres del Paine