Svalbard (Spitsbergen)
Svalbard (Spitsbergen): Winter's End
Polar Bears, Walruses and Winter light and landscapes
March 2020
| Tour | Dates | Days | Group Size Limit |
| --- | --- | --- | --- |
| Svalbard (Spitsbergen): Winter's End | Sunday 22nd March - Monday 30th March 2020 | 9 | 12 |
---
Photographic Highlights
Encounters with Polar Bears on ice
Walruses on ice or ashore
Fantastic, indeed awesome, Arctic winter landscapes
Seals and the dwarf Svalbard Reindeer
---
SVALBARD WINTER PHOTOGRAPHY TOURS WITH WILD IMAGES
Our previous winter expeditions to Svalbard March were successful, and we are now offering new departures on our expedition ship MS Origo. If you are looking for a different and exciting photo expedition, this is the expedition for you.
The main focus on this expedition will be Arctic winter light, landscapes and wildlife. In March and April the light conditions in Svalbard are truly magical, and we really looking forward to visit the western and northern areas of the island of Spitsbergen at this time of the year. Usually winter trips to Svalbard are limited to snowmobile trips quite close to Longyearbyen. With our expedition ship we will explore a much bigger area, which nobody has done before. Are you ready to join our partners in the Wildphoto team on a real expedition?
We expect to meet wildlife like Polar bears, Walruses, seals and Reindeer. Polar Bears and Walrus are not as numerous as in the summer time, mostly because there is more ice to hide among in winter, but we have had some great encounters on our past winter expeditions. The seabirds are getting back to their breeding grounds as well, adding to the diversity.
The group size on this expedition is limited to 12 participants, giving us plenty of space and time to explore and to photograph the magical Arctic winter.
As much of the sailing as possible is done during the night, thus maximizing opportunities for finding Polar Bears and other interesting wildlife, and enjoying the beautiful arctic landscape to the full. Cruises and any possible landings are carried out by means of zodiacs, the rugged, fast-moving inflatables developed by Jacques Cousteau for expedition work which allow safe travel in all types of conditions. The sheer speed and efficiency with which the crew and expedition staff carry out these expeditions, coupled with the small complement of passengers split over two zodiacs, allows everyone plenty of room for photography, a key factor when considering any cruise of this type.
The great advantage of taking this particular Svalbard (Spitsbergen) cruise, if you are especially interested in seeing and photographing Arctic wildlife and scenery in all its glory, is that the itinerary and day to day schedule are determined by us and entirely wildlife-photography-orientated. In addition the group will also benefit by having our extremely experienced photographic guide and expedition leader on board who know exactly where and when to go and how to do so, in order to get group members into position for superb images of Polar Bears, Walruses, seals and other wildlife.
Our Ship
We shall be sailing on the MS Origo (capacity 12 passengers), a lovely small ship operated by our well-respected partners at Wildphoto. She is spacious and well-suited to specialist photography cruises. Origo has two zodiacs (inflatables), two expedition staff (an expert expedition leader and an expert photographer guide) and four crew. Ships of this class are great favourites with wildlife photographers due to their small size, their ability to go almost anywhere and their friendly and decidedly 'family' atmosphere.
Cabins are available for both twin and single occupancy, and unlike on many ships, single occupancy cabins are available at much the same cost as for twins! Most cabins are furnished with upper and lower berths. Cabins also have a porthole or window view, a cupboard and a washbasin with hot and cold water. Some cabins have private bathrooms, others share bathrooms. The beds are made ready and bed linen and towels are provided. There is a spacious saloon for meals and any leisure time indoors. Food service will be at a designated time, but we intend to be flexible, according to the needs of wildlife photography. The chef has a varied and tasty menu.
Zodiac Excursions
Zodiac embarkation and disembarkation are superbly handled by the crew and expedition staff, making this reasonably straightforward for even elderly or less fit participants.

 Owing to the very cold water at this season, all participants will need to wear a provided immersion suit during zodiac excursions. No one has ever gone into the water on such an outing, but your health and safety is our prime concern and risks cannot be taken.
Climate
Cold at this time of year. Temperatures average around -10 to -15°C (second half of March) or -5 to -10°C (April) during daytime, although it can feel much warmer on still, sunny days and around 5°C colder on breezy days and at night. There is usually little snowfall or rainfall and sunny periods are interspersed with overcast weather. Some fog is possible.
Photographic Equipment
For Polar Bear photography and some birds, the ideal lenses with a DSLR are usually a 500mm or 600mm prime, often with converters. If your budget does not run to big prime lenses, a high quality 400mm f5.6 or a 100-400mm or similar zoom with a converter on a crop-sensor body can be a very viable alternative. For closer individuals a shorter telephoto will be excellent and there may even be opportunities for wide-angle shots.
For many other photography subjects, including some scenic shots, a telephoto in the 200-300mm range will often be useful. Svalbard (Spitsbergen) is full of panoramic views and a wide-angle in the 16-28mm range is ideal.
You can also get wonderful results with many photography subjects with a high quality bridge camera with an 18-20x or higher optical zoom. If you have questions about what equipment you ought to bring, please contact us.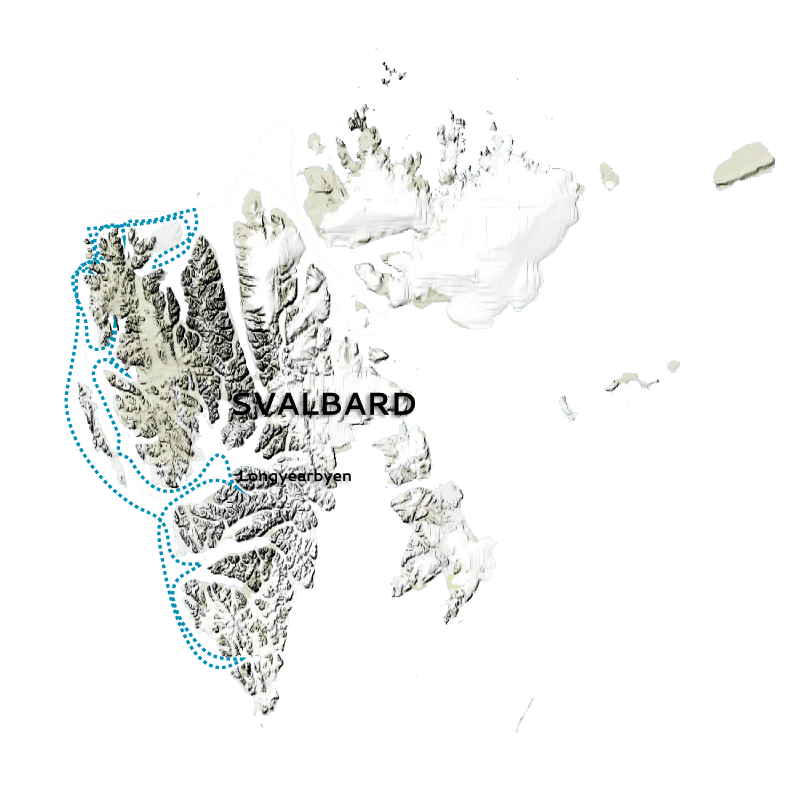 Itinerary
You need to bear in mind that circumstances may be encountered during the voyage which will make it necessary or desirable to deviate from the planned itinerary. These circumstances include poor weather conditions and in particular unexpectedly heavy drift ice. The expedition leader will provide more information at the start of the voyage and keep you fully informed throughout. You should not be concerned that such changes will prevent you from experiencing Spitsbergen (Svalbard) at its best: there are always alternative areas with excellent scenery and wildlife to visit if the ship is thwarted getting to a particular place.
Arriving before the cruise
Owing to the possibility, however small, of a severe airline delay, we would recommend that all participants have at least one hotel night in Longyearbyen at the cruise start point prior to the cruise. Kindly note that in the event you do not arrive in time, the ship will not wait and we cannot make a refund in such circumstances. Arriving early also has the advantage that your luggage could still catch up with you, should it go astray. We can make hotel bookings in Longyearbyen for you on request.
---
SVALBARD WINTER PHOTOGRAPHY TOUR: PRICE INFORMATION
Tour Dates: Kindly note that these are still tentative. We can hold provisional bookings, without any need for a deposit, until dates are confirmed. Please contact the Wild Images office.
2020 provisional prices
£5240, €5980, $7290 Longyearbyen/Longyearbyen in a twin cabin with shared bathroom (cabin 21).
£5750, €6550, $7990 Longyearbyen/Longyearbyen in a single cabin with shared bathroom (cabins 22, 23, 24 and 27).
£5750, €6550, $7990 Longyearbyen/Longyearbyen in a twin cabin with private bathroom (cabin 31).
£5750, €6550, $7990 Longyearbyen/Longyearbyen in a single cabin with private bathroom (cabins 9, 10, 25, 26 and 30).
Deposit: £1500, €1700, $2000.
Includes surface transportation, accommodations, meals on board, soft drinks and entrance fees.
Gratuities for the expedition staff and crew are not included in the tour price. The level of gratuities is entirely a matter for personal discretion. The expedition staff and crew work very long hours to make such wildlife photography cruises a success, including a great deal of night sailing, and we have been told that passengers usually give gratuities of between US$150-250 at the end of the cruise.
This tour is priced in US Dollars. Amounts shown in Pounds Sterling and Euros are based on £1 = $1.390 and €1 = $1.220.
Air Travel To & From The Tour: Our in-house IATA ticket agency will be pleased to arrange your air travel on request, or you may arrange this yourself if you prefer.
SVALBARD (SPITSBERGEN): WINTER'S END: PHOTOGRAPHY TOUR ITINERARY
If the weather is good, it will be a spectacular flight to Longyearbyen, the only town in Svalbard, which is situated on the west coast of the large island of Spitsbergen. One first crosses the mountains, lakes and fjords of Norway and then the even more impressive mountains of Spitsbergen, which stretch away far into the distance. Drift ice can be seen spattering the Arctic Ocean far below and will be just a foretaste of the magic to come.
Day 1
Our Svalbard wildlife photography tour begins in Longyearbyen around mid-afternoon. Departure from Longyearbyen through Isfjorden.
Days 2-4
We explore the western coast of Spitsbergen, visiting Kongsfjorden, Lilliehööksfjorden, Magdalenefjorden, Prins Karls Forland and other areas where we will have great landscapes, glaciers and good chances for such wildlife as Polar Bear, Walrus and seals.
Days 5-7
We hope to continue to the north-western coast of Spitsbergen, visiting Smeerenburgfjorden, Raudfjorden and Liefdefjorden, with great landscapes and good chances for wildlife on the ice. The weather and ice conditions have to be in our favour to get into these areas in March and April. There is also the option to head south to Bellsund and Hornsund if the northwestern corner of Spitsbergen is not accessible. The map shows both options.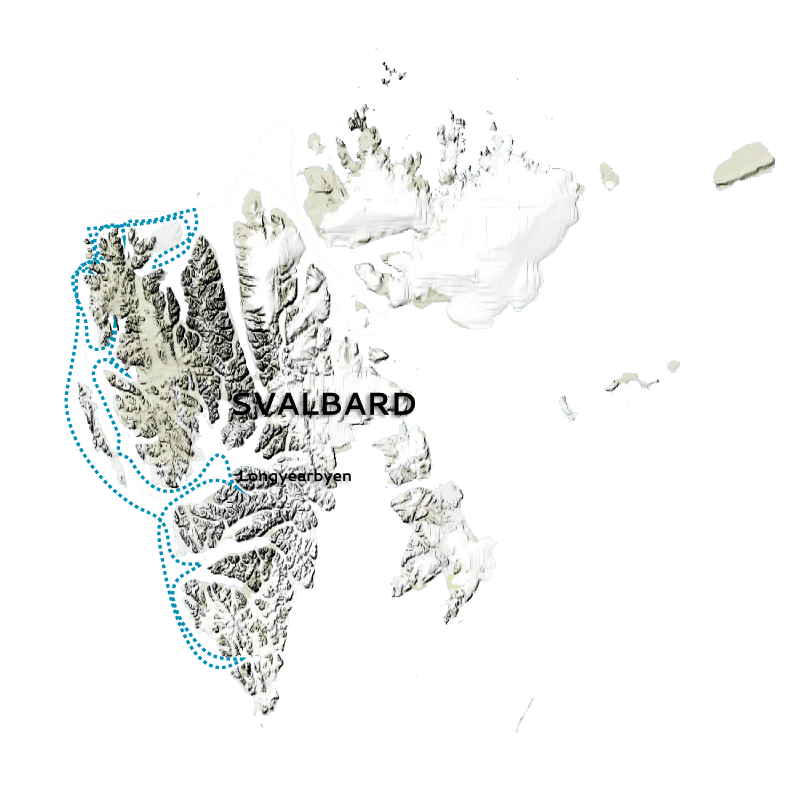 Day 8
Sailing back to Isfjorden to arrive at Longyearbyen late in the evening, around midnight.
Day 9
Leave the ship after breakfast and prepare to travel home.
Roy Mangersnes
Roy Mangersnes is a trained animal behaviouralist and professional wildlife and conservation photographer living in Sandnes, southwestern Norway. Roy is a former Nikon ambassador and is considered among the most influential nature photographers in Norway today. He is former chairman of the two largest nature photography associations in Norway; BioFoto and the Norwegian professional Nature photographers Association. He has published several books, as well as won multiple international awards, including BBC Wildlife Photographer of the Year (UK), European Wildlife Photographer of the Year – GDT (Germany), Nature Best Awards (USA), Golden Turtle (Russia) and was awarded the title Arctic Photographer of the Year in 2013 in the Global Arctic Awards (Russia).
Roy is working around the world and his images are being published in magazines and books all over. He is also an experienced speaker and has been presenting his work at several international photo festivals. Besides his career as a photographer, Roy is partner and photographic host at our photography tour partners WildPhoto Travel. He does guiding assignments in destinations ranging from the Arctic to the Antarctic, also including destinations in Africa and the Galapagos Islands.
If Roy is unable to guide this expedition, he will be replaced by his equally highly regarded colleague Ole Jørgen Liodden or another highly qualified guide from the WildPhoto team.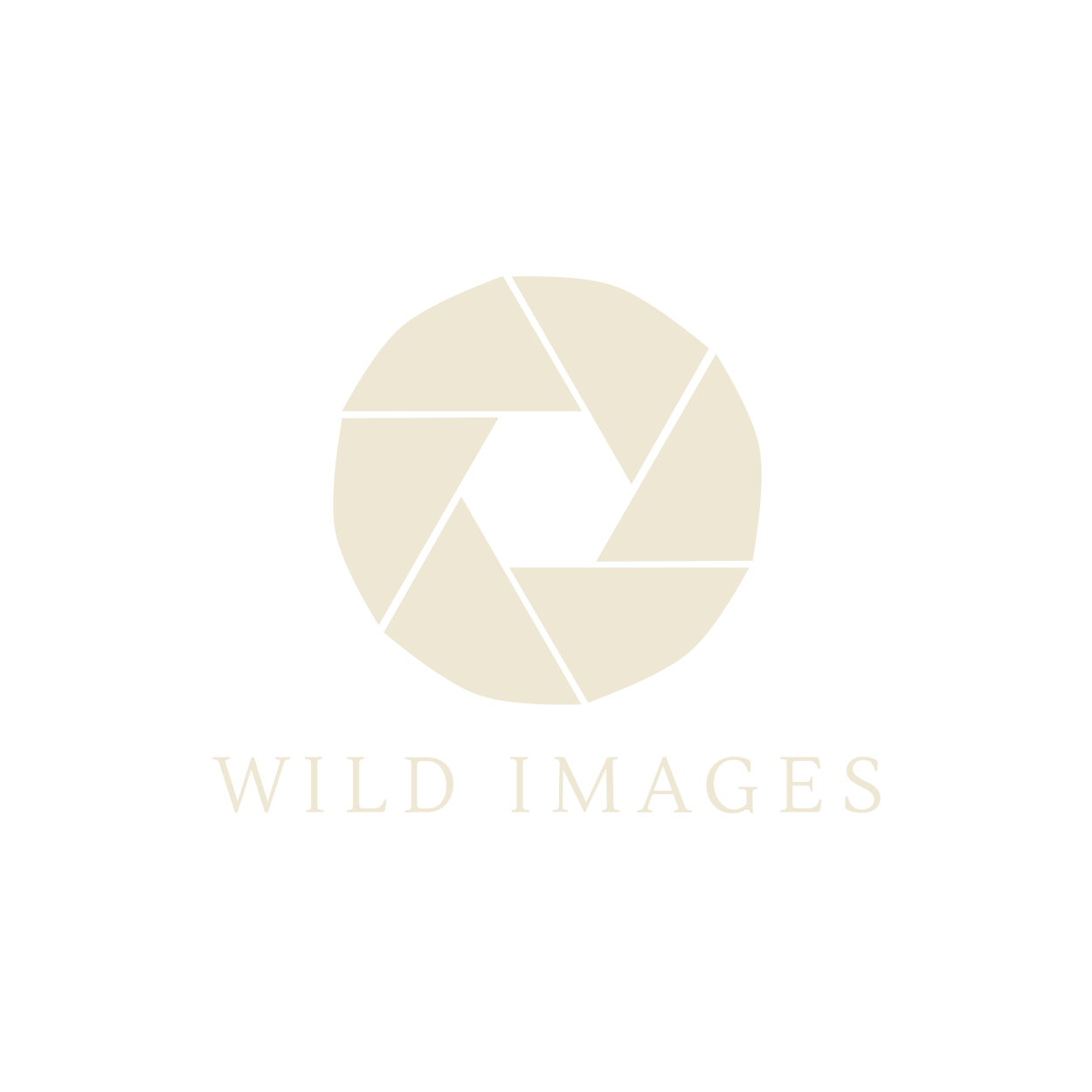 ---
Martin Enckell
After learning that his father worked for Jacques-Yves Cousteau aboard the famous ship Calypso, Swedish-born Martin Enckell insisted on learning to dive right away. His training started at the age of 12 with Israeli navy divers in the Red Sea and since that time has successfully combined his love of travel with his love of nature.
Martin began his career at sea in the early 2000s and has been on the move ever since then, having stood at the Geographical North Pole seven times, spent well over a year in the Drake Passage, spent 10 Austral summers in the Antarctic and many in the Arctic, and crossed the Antarctic and Arctic Circles a number of times. He will be expedition leader on our Svalbard expedition.
Martin has worked numerous times as Expedition Leader and is also a very skilled Zodiac driver and Dive Master. Based for 18 months in the Maldives, but wanting to specialize in the colder waters of the world, Martin and his brother started the Quark Expeditions Antarctic Dive Program, successfully guiding diving excursions in the Antarctic Peninsula, South Georgia and the Falkland Islands for four years. Safety was always a top priority and Martin worked as the safety diver on the feature film Harry Potter and the Goblet of Fire. Martin was also the leader of the underwater team filming Sir David Attenborough's film, Penguin Island, and recently the chosen expedition leader for the filming of Blue Planet 2.