| Tour | Dates | Days | Group Size Limit |
| --- | --- | --- | --- |
| Madagascar: A World Apart | Thursday 10th September - Wednesday 23rd September 2020 | 14 | 6 |
| Northern Madagascar | Wednesday 23rd September - Monday 28th September 2020 | 6 | 7 |
---
Photographic Highlights
Ring-tailed Lemurs in the lovely Isalo National Park
Fosa (or Fossa), Madagascar's unique and largest carnivore, dancing Verreaux's Sifakas and Giant Jumping Rats at Kirindy
The famous 'Avenue of the Baobabs' near Morondava
Long-tailed Ground Rollers in the other-worldly spiny forest at Ifaty
Spectacular rainforest lemurs including the critically endangered Indri, as well as Black-and-white Ruffed Lemur and Diademed Sifaka near Perinet
Endemic forest birds, possibilities include Collared Nightjar and four species of Ground Rollers
The world's most spectacular and largest chameleons: Oustalet's, Parson's and Panther
A wide variety of other photogenic wildlife including endemic frogs, leaf-tailed geckos, snakes and other herptiles
An optional Northern Madagascar extension in search of the most enigmatic lemur of all, the strange Aye-Aye, as well as maybe the most beautiful, the endangered Golden-crowned Sifaka
---
MADAGASCAR PHOTOGRAPHY TOURS WITH WILD IMAGES
Madagascar richly deserves its reputation as one of the world's top venues for wildlife photography tours and in recent times has become a veritable Mecca for wildlife photographers. The degree of endemism (unique species) in this one island is simply staggering. Madagascar is home to almost 160 endemic mammals, including no fewer than 99 lemurs! It also has some 110 endemic bird species, 260 endemic reptiles, 60 endemic snakes (thankfully none of which are venomous) and 290 endemic amphibians, not to mention countless endemic insects and plants, and more chameleons than anywhere else on earth! Madagascar photography tours are not only truly unique but an enjoyable wildlife adventure.
Many of these wonderful creatures are also very photogenic and approachable, making Madagascar an obvious choice for wildlife photography. Separated from the African continent for 160 million years and then India for around 65 million years, Madagascar is a fascinating laboratory of evolution and has featured in many TV documentaries, including David Attenborough's 'Natural Curiosities'.
You could buy a small house for the cost of photographing all of Madagascar's unique wildlife so, on this special 'best of' Madagascar photography tours itinerary, we aim to cover a wide variety of fauna, as well as 'cherry-picking' some of its most spectacular endemic creatures, large and small.
Amongst naturalists, the island is best known for its fabulous lemurs, man's most distant cousins, ranging in size from tiny mouse-lemurs to the great Indri, and one of our main aims is to spend time photographing some of the most spectacular members of this family. We will also target photography opportunities with some of Madagascar's other special mammals and birds, as well as chameleons and other herptiles.
Madagascar's landscapes are just as varied and impressive as are its weird and wonderful wildlife, from the peculiar spiny forests of the west coast to the rugged sandstone canyons of the interior and the moist tropical rainforests of the eastern mountains. All of these make interesting subjects for photography during this exciting photographic journey through the island
Humans reached Madagascar around 2000 years ago, first from Southeast Asia in their primitive outrigger canoes and then, around 1000 year later, from Africa as well. Sadly their catastrophic impact on Madagascar's fauna and flora continues apace. The Madagascar megafauna, which included 15 giant lemurs, elephant birds, giant tortoises and hippopotamuses, died out soon after the arrival of man and the remaining lemurs are now restricted to less than 10% of the island owing to 'slash and burn' agricultural activities. Fortunately much of Madagascar's incredibly diverse wildlife can still be found despite the massive deforestation. As in so many parts of the developing world, a visit to Madagascar sooner rather than later is a good idea.
Accommodation & Road Transport
The hotels/lodges used during our Madagascar wildlife photography tour are mostly of good standard. The lodges at Kirindy, Perinet and Daraina are fairly simple. Road transport is by small coach or minibus and roads are variable in quality (although mostly much improved on the past). There are some fairly long drives.
Walking
The walking effort during our Madagascar photography tour is mostly easy, but there are some moderate hikes, for instance at Isalo and Daraina.
Climate
At lower altitudes in Madagascar it will be hot, dry and sunny. At higher altitudes the weather is similar but temperatures are cool to warm. It will be rather humid, especially in the east.
Photographic Equipment
For wildlife photography of birds and some tree-dwelling lemurs we recommend a telephoto (with or without converter) with a focal length of 500–600mm on a full-frame DSLR . (If you cannot run to large primes, a 400mm f.5.6 or a 100-400mm zoom lens on a crop-sensor body makes for a perfectly reasonable substitute.) There will also be some very approachable wildlife in range of anything from 100-200mm upwards. Opportunities for macro photography of herptiles for instance are particularly good, but with limited light in the forests, fill-in flash will often be needed for the best results. As well as having some very approachable wildlife suitable for wide-angle photography, Madagascar is also full of panoramic views and a lens in the 16-35mm range is ideal for landscape photography.
You can also get great results with many subjects with a high quality digital bridge camera with an optical zoom of 18-20x or more and a wide-angle equivalent to around 24mm. Be sure to bring plenty of spare battery power. Electricity supplies in Madagascar are not always completely reliable. If you have questions about what equipment you ought to bring, please contact us.
Other Wild Images wildlife photography tours to islands:
Japan: Cranes, Eagles, Owls, Swans & Snow Monkeys
Baja California: The Kingdom of the Whales
Antarctica, The Falklands & South Georgia
---
MADAGASCAR PHOTOGRAPHY TOUR PRICE INFORMATION
Prices are provisional
£4690, €5350, $6530 Antananarivo/Antananarivo. Deposit: 10%.
Northern Madagascar Extension: £1880, €2140, $2610. Deposit: 10%.
Includes surface transportation, accommodations, meals, entrance fees and tips/gratuities.
Also includes these flights: Antananarivo-Tulear (Toliara)-Antananarivo, Antananarivo-Morondava-Antananarivo, Antananarivo-Antsiranana (Diego Suarez)-Antananarivo.
Single Room Supplement: £533, €608, $742. Extension: £205, €234, $285.
There may not be enough singles at Kirindy and Daraina as accommodation is limited there. An appropriate refund will be made in this event.
This tour is priced in Euros. Amounts shown in Pounds Sterling and US Dollars are based on £1 = €1.140 and €1 = $1.220.
Air Travel To & From The Tour: Our in-house IATA ticket agency will be pleased to arrange your air travel on request, or you may arrange this yourself if you prefer.
MADAGASCAR: A WORLD APART: WILDLIFE PHOTOGRAPHY TOUR ITINERARY
Day 1
The Wild Images Madagascar wildlife photography tour begins this evening in Antananarivo, the capital city of Madagascar, where we will spend the night. Often referred to simply as 'Tana', Antananarivo is a strange mixture of traditional Malagasy, French Colonial and modern architecture. Traditional Malagasy architecture clearly has many Asian roots and the buildings look much closer to those one would see in Nepal than anything found on the African mainland, reflecting the Asiatic origins of most of the Malagasy themselves.
Day 2
From Antananarivo, situated on the high interior plateau of Madagascar, we travel first to the southwest coast, taking a flight to Tulear (or Toliara) from where we continue by road to the nearby spiny Didierea forest at Ifaty for an overnight stay. Subject to changing flight schedules, we will arrive in time for some initial exploration and our first opportunities for wildlife photography.
Day 3
In the strange and very photogenic spiny forest we should enjoy close encounters with both the strange Subdesert Mesite and the even more curious Long-tailed Ground-Roller, two of Madagascar's most sought-after bird photography subjects. We can also expect an array of other endemic wildlife. Other great birds include Sickle-billed and Lafresnaye's Vangas and the rare Banded Kestrel. Mammals found here will include our first lemurs, and we will be hoping for photographic encounters with Grey Mouse Lemur, Grey Brown Mouse-Lemur and White-footed Sportive Lemur. Lesser Hedgehog Tenrec can also be found here. Tenrecs are a hedgehog-like, African mammal family, sometimes known as Otter-Shrews, which have diversified like crazy in Madagascar. They are peculiar amongst placental mammals in possessing a single rear opening like a cloaca, more commonly found in birds and reptiles! Other inhabitants of the spiny forest include the beautifully patterned and critically endangered Spider Tortoise and the lovely Dumeril's (or Madagascar Ground) Boa.
Walking along the sandy trails through the spiny forest is a fantastic experience. Tall, many-branched Didiereas with a potent armour of spines give the impression of being witches' broomsticks planted in the ground. Set amongst the many different kinds of Didiereas are strange euphorbias and many squat, bloated baobabs. The feel of this bizarre forest, especially as dusk approaches, is of something dreamed up by Tolkien.
After devoting the morning to wildlife and forest landscape photography at Ifaty we will drive northeastwards to Isalo National Park in Madagascar's Ihorombe region for a two nights stay.
Day 4
We will spend the day exploring just a small part of the 815 square kilometres that comprises Isalo National Park. Amongst its starkly impressive eroded sandstone 'ruiniforms', the main wildlife photography attraction is its Ring-tailed Lemurs. In leafy canyons we can expect to encounter some of these iconic primates, first made famous by the BBC's TV programme 'Animal Magic' featuring Johnny Morris and 'Dotty' a Ring-tailed Lemur at Bristol Zoo. Once hunted in this area, these beautiful creatures have only become easy to see and photograph relatively recently. They also ought to be in better condition than some of the ringtails at the more famous Berenty reserve, which eat the leaves of Leucaena leucocephala, an introduced tree containing toxic mimosine that has been linked to hair loss or a 'bald lemur syndrome' first noticed there in the 1990s.
Red-fronted Brown Lemur and the gorgeous Verreaux's Sifaka can also be found here. The latter, which is surely another of Madagascar's most iconic wildlife photography subjects, is well known for its 'dancing' bipedal means of getting from one tree to another.
The quiet trails and canyons of Isalo are also home to other wonderful critters including the outrageous and endangered Rainbow Burrowing Frog (although this 'explosive breeder' will probably be dormant during the time of our visit) and several fantastic chameleons such as Oustalet's (or Malagasy Giant) Chameleon, Warty (or Spiny/Crocodile) Chameleon and Bright-green Jeweled Chameleon. Madagascar is the world's capital of chameleons, with over half of all the species found on earth, including both the largest and the smallest! In addition, the peculiar xerophytic Elephant's Foot trees ought to be in flower now, adding splashes of yellow to the Isalo landscape.
Day 5
Today we will retrace our steps to Tulear (or Toliaro) for an overnight stay. We will stop en route at Zombitse-Vohibasia National Park. This relatively small wildlife sanctuary protects a relict of a once much more extensive forest that is still home to the extremely localized Appert's Greenbul. This dull-looking bird is hardly a star creature for wildlife photography, but more interesting subjects in this dry deciduous forest include Coquerel's and Giant Couas, White-browed Hawk-Owl, Madagascan Hoopoe and Rufous Vanga (which has a repertoire of strange vocalizations). The forest is also a great place to see and photograph the bizarre Cuckoo Roller.
Zombitse also holds several species of lemurs. We may have another encounter here with Verreaux's Sifaka and we may even find a Hubbard's Sportive Lemur at its daytime roost.
Day 6
Today we will return by air to Antananarivo, where we will stay overnight. If flight schedules permit, we will make an afternoon excursion to Lac Alarobia for some enjoyable waterbird photography, including Madagascar Pond Herons (hopefully in their attractive breeding plumage).
Day 7
We will either take a flight from Antanarivo to Morondava, the capital of Madagascar's Menabe region on its west coast, or face a long drive there (flights on this route are very infrequent and the schedule often changes!). From Morondava we will drive to Kirindy Forest Reserve, around 40km (25 miles) away and our base for the next three nights.
Days 8-9
Kirindy is a 100 square kilometres (39 square miles) private wildlife reserve which was originally an experiment in sustainable timber harvesting. Although the reserve holds many of the special lowland forest creatures of western Madagascar, it is particularly well known as the best place in the country to see the usually shy and retiring Fosa (or Fossa). Madagascar's largest carnivore, the Fosa resembles a small puma and was once even thought to be a cat, but it is now known to be more closely related to the mongoose family. Its classification has been debated over the years as it also shares some traits of cats, civets and even hyenas!
The other main carnivore here is the Northern Bokiboky (or Narrow-striped Mongoose). Kirindy is also the only place to find the nocturnal and endangered Giant Jumping (or Malagasy Giant) Rat, a rodent with a severely restricted range of only about 20 square kilometres. Like its rodent cousin the Southern African Spring Hare, it can hop, but it can also run on all fours.
Lemurs are well represented by Verreaux's Sifaka and Red-fronted Brown Lemur as well as a host of nocturnal lemurs, including Madame Berthe's Mouse-Lemur (the world's smallest primate), Grey Mouse-Lemur, Red-tailed Sportive Lemur, Pale Fork-marked Lemur, Coquerel's Giant Dwarf Lemur and Fat-tailed Dwarf Lemur, and if we are persistent we will see and photograph some of these.
Several tenrecs can also be found here, including Common, Greater & Lesser Hedgehog and Large-eared Tenrecs. Herptiles are also abundant and include Henkel's Leaf-tailed Gecko, Big-headed Gecko, Giant Hog-nosed Snake, Spear-nosed Snake and Kapidolo (or Flat-backed Spider Tortoise). The eggs of the threatened Labord's Chameleon will also be here at the time of our visit, but the adults only live for four or five months between November and March, the shortest life span of any invertebrate!
Photogenic birds at Kirindy include White-breasted Mesite, Coquerel's and Crested Couas, Sickle-billed, White-headed, Rufous, Blue and Chabert's Vangas, Cuckoo Roller, Madagascar Harrier-Hawk, Henst's Goshawk, Banded Kestrel, and Lesser and Greater Vasa Parrots.
All in all the potential for wildlife photography at Kirindy is awesome, so our visit is barely going to seem long enough.
Day 10
After spending a final day at Kirindy, we will drive back to Morondava for an overnight stay. We will visit the famous 'Avenue of Baobabs' this evening in time for sunset. Madagascar's first national monument, the baobabs are relics of an ancient forest, which was cleared by man, leaving only these 30m (100ft) tall isolated forest giants. Around 20-25 endemic Grandidier's Baobabs (Adansonia grandidieri) line a 250m stretch of road and have become one of the most iconic scenes in rural Madagascar. Some 7 kilometres (43 miles) further to the northwest are located the famous 'Baobab Amoureux' – two Adansonia trees twisted together signifying the impossible love between two villagers already assigned to other partners. The baobabs make for some interesting wide-angle photography, especially as the light softens towards dusk.
Day 11
Today we will either take a flight back to Antananarivo or drive back if we have to. (It is unlikely changing flight schedules will compel us to drive both ways, but we have to be prepared for the possibility. Air Madagascar is not known as 'Air Mad' for nothing!) We will stay overnight in Tana.
Days 12-13
This morning we will drive east into the mountains to Perinet, our base for the next two nights. The Analamazaotra Special Reserve at Perinet (or rather Andasibe) protects some of the richest east coast rainforest in Madagascar. Nearby, the relatively recently created Mantadia National Park extends over a much larger area. We will spend our time exploring the rainforest in these two very fine wildlife reserves.
The main photography focus in this incredibly rich forest will be the spectacular black-and-white Indri, the largest of the extant lemurs (Madagascar's now extinct megafauna included Archaeoindris, a giant lemur the size of a male gorilla!). The Indri's eerie wailing call echoing through the forest at dawn is almost as impressive as the lemur itself. Some Indris in this area have become accustomed to visits by eco tourists, including wildlife photographers, and we will be hoping for some great photography opportunities with them.
The wonderful Indri is not, however, the only spectacular lemur, which can be found in these forests. We will also be looking for the equally striking Black-and-white Ruffed Lemur and the stunningly beautiful Diademed Sifaka, another candidate for 'Madagascar's best-looking lemur'. A host of smaller and mostly nocturnal lemur cousins in this area includes Grey Bamboo Lemur, Goodman's Mouse-Lemur, Eastern Woolly Lemur, Weasel Sportive Lemur, and Furry-eared and Hairy-eared Dwarf Lemurs.
With this much mammalian diversity it is no surprise that there is also a spectacular array of forest birds here and we will spend some time searching for, and trying to photograph the beautiful but secretive Pitta-like, Rufous-headed, Scaly and Short-legged Ground Rollers, Cuckoo Roller, Madagascar Owl and Collared Nightjar.
The big chameleon of the eastern forests, Parson's, occurs here and we hope for a close, slow motion photography encounter with one of these fabulous creatures, which are also amongst the worst vertebrate parents going and take no care of their young whatsoever once their eggs are laid! At around half a metre (19 inches) long, Parson's vies with Oustalet's for the title of 'world's largest chameleon'. The forests are also rich in invertebrates and one particular attraction is the bizarre Giraffe-necked Weevil, the male of which is very popular with wildlife photographers.
Day 14
After a final session at Perinet we will make our way back to Antananarivo, where our Madagascar wildlife photography tour comes to a close this evening.
NORTHERN MADAGASCAR EXTENSION
Day 1
We will spend the night at Antananarivo.
Day 2
This morning we will take a flight to Antsiranana (formerly Diego Suarez), situated at the northern extremity of Madagascar, from where we will drive southeastwards to the remote community of Daraina, in a 'well-off-the-beaten-track' part of Madagascar for a three nights stay.
This evening, with some local help, we will make our first attempt to set eyes on and photograph the near-mythical and endangered Aye-Aye, the most enigmatic of all the lemurs. Certainly Madagascar's ultimate natural curiosity, this weird creature is the world's largest nocturnal primate. It has perpetually growing rodent-like teeth (it was initially classified as a rodent for this reason), bizarrely widely spaced eyes and a specially adapted long middle finger, which it uses to extract insect larvae from tree limbs, effectively filling the feeding niche of a woodpecker! We will be hoping to see an Aye-Aye leaving its daytime sleeping nest on its way out to forage for the night, although, unlike some of the showier lemur species, we will need some good fortune to be successful in our quest.
The Aye-Aye was considered to be extinct in 1933 but was rediscovered in 1957 and has since proved more widely distributed than previously thought. Sadly, as well as deforestation, superstition has played its part in the misfortune of the Aye-Aye as they are thought to be evil spirits and often persecuted. Some villagers even believe that if one points its narrowest finger at someone, they are cursed to die! Gerald Durrell wrote in his book 'The Aye Aye and I' – 'In the gloom it came along the branches towards me, its round, hypnotic eyes blazing, its spoon-like ears turning to and fro independently like radar dishes . . . it was Lewis Carroll's Jabberwocky come to life . . . one of the most incredible creatures I had ever been privileged to meet.'
Days 3-4
The rolling hill forests of the Daraina area are also home to one of the most beautiful of all the lemurs, the critically endangered Golden-crowned Sifaka. One of the world's rarest and most endangered primates, it is found nowhere else. Discovered as recently as 1974, Golden-crowned Sifakas can be found in dry deciduous and semi-evergreen forests at altitudes of up to around 500m (1640ft), although they mostly occur at lower elevations. It is also the most restricted of the Indriid lemur species. Fortunately it appears fairly tolerant of human activity and we ought to be able to get close enough to some of these beautiful creatures for some great photography.
We will of course keep on trying to see and photograph Aye-Aye, while other lemurs sharing these forests include Crowned and Sanford's Brown Lemurs, Daraina Sportive Lemur and Fork-marked Lemur, as well as some dwarf and mouse lemurs, while other mammals present include Fosa and Greater Hedgehog Tenrec.
Birds such as Van Dam's and Hook-billed Vangas, Crested Coua, Madagascar Crested Ibis and Madagascar Harrier-Hawk also occur here and are potential photography targets. The big chameleon of the northeast, the striking Panther Chameleon, occurs in these forests and we will spend some time searching for it.
Unfortunately, as well as suffering from slash and burn clearance, the Daraina area is also subject to unregulated gold mining, so the forest habitat here is severely threatened.
Day 5
After a final morning at Daraina we will retrace our steps to the Antsiranana area and continue to the nearby Montagne d'Ambre area for an overnight stay. This afternoon we will explore the attractive forests of the Montagne d'Ambre National Park, which became Madagascar's first national park in 1958. Montagne d'Ambre (or Mount Amber) is an isolated, forested volcanic massif that rises to 1475m to the south of Antisiranana and is best known to ornithologists as the home of the extremely localized 'Amber Mountain Rock Thrush'. The forest here also holds a similar range of lemurs to Daraina (including Sanford's Brown Lemur and Crowned Lemur but minus Golden-crowned Sifaka). Ring-tailed Vontsira, a kind of mongoose, also occurs here as well as more widespread Madagascan endemic birds.
Day 6
This morning we will take a flight from Antsiranana back to Antananarivo, where our Northern Madagascar photography extension ends.
Mark Beaman
Mark Beaman lives in the Forest of Bowland in Lancashire with his Australian partner and fellow photographer Inger Vandyke. He is founder and Managing Director of Wild Images.
After graduating from Cambridge University he led a biological expedition to the Annapurna region of Nepal and then spent a long time studying seabirds in the Orkney and Shetland Islands and elsewhere while based at Aberdeen University.
Mark has travelled to every continent, including Antarctica, to view and photograph wildlife and has a worldwide interest in every aspect of wildlife travel. The author of several books and many articles, Mark has witnessed at first hand many of the world's wildlife wonders, taking countless images along the way. He has pioneered wildlife expeditions to numerous parts of the world, especially in Asia, and is most at home in the last wildernesses of our shrinking planet.
With a wealth of experience under his belt (he has led more than 150 tours worldwide and is one of the world's top wildlife guides), Mark Beaman has the knowledge and experience to solve any problem, even when travelling in the back-of-beyond, and will competently guide you around the most amazing wildlife photography destinations our planet has to offer and get participants to exactly the right places and positions for great shots.
Mark recognizes that many of those travelling with Wild Images are already highly competent photographers, but we also have many participants who are beginners or at an intermediate stage. For those who would appreciate some photographic tuition while on tour, he is always happy to assist and positively enjoys passing on his knowledge, whether it is a case of improving your images in-camera in the field or as regards improving your post-processing in Lightroom or Photoshop.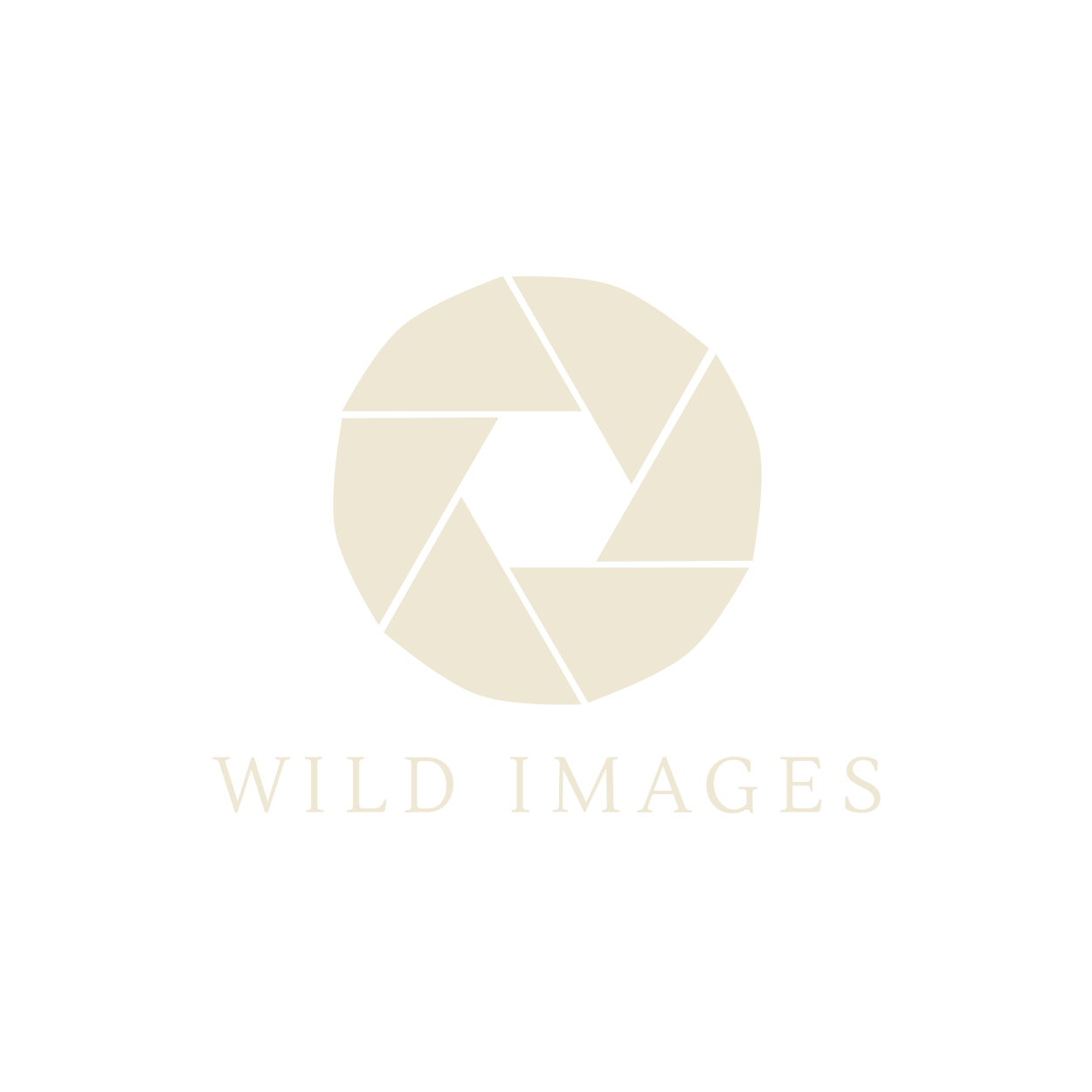 ---
local naturalist guides will also accompany our group
Madagascar: A World Apart Photography Tour Report 2017
by Mike Watson
The inaugural Wild Images photo tour of Madagascar was a great success, resulting in some memorable photographic encounters with some of the 'Eighth Continent's' most enigmatic wildlife. From the outrageously confiding Long-tailed Ground Roller and Subdesert Mesite of the Spiny Forest of southwest Madagascar, both found nowhere else in the world, to the equally tame […]
View Report