Africa
Chad: Secrets of the Undiscovered Sahara
The Gerewol Festival and Ennedi Plateau
September-October 2020
| Tour | Dates | Days | Group Size Limit |
| --- | --- | --- | --- |
| Chad: Secrets of the Undiscovered Sahara | Tuesday 15th September - Thursday 1st October 2020 | 17 | 5 |
---
Photographic Highlights
Spend time with the spectacular Wodaabe (Mbororo) Fulani people at their annual festival of love, the Gerewol Festival
Watch the men prepare their faces with ochre and dress up for the festival
Attend the colourful Yaake dances where Wodaabe men try to attract a wife
Wander through the colourful markets of Dourbali
Explore the incredibly beautiful Ennedi Plateau
Visit the world's tallest and most spectacular rock arch
Discover ancient petroglyphs hidden deep inside the rock formations of the Ennedi
Walk to a hidden lookout point and watch the traffic of camel herders inside the spectacular Guelta d'Archei
Numerous opportunities to stop and photograph the otherworldly rock formations of the Ennedi
View pretty Toubou villages nestled between the various massifs in the Ennedi
Wander through remote oases that are home to baboons, birds and livestock
Visit some of the relic tanks and other armoured vehicles that date from the war between Libya and Chad
---
CHAD PHOTOGRAPHY TOURS WITH WILD IMAGES
The vast and rarely-visited country of Chad is home to some of the Sahara's most spectacular geography and tribal people. Completely landlocked, Chad lies at the very geographical centre of the African continent and is the 21st largest country in the world.
Roaming the entire country are tribes of Chadian people, including the Sara and Ngambaye people who are instantly recognisable by their elaborate facial scars, the Toubou nomads of the Ennedi region and the beautiful Wodaabe or Mbororo people, a statuesque sub-culture of the Fulani people, one of the largest nomadic tribes in the world.
The Wodaabe speak a dialect of Fulani language that has never been written down. They roam the desert expanses of the Sahel and Sahara with their large herds of Zebu cattle, following the rains, which bring much needed grazing grasses to life in this remote, arid part of Africa. Groups of several dozen relatives, typically several brothers with their wives, children and elders, travel on foot, donkey or camel, and stay at each grazing spot for a few days. A large wooden bed is the most important possession of each family. The women also carry calabashes as a status symbol. These calabashes are passed down through the generations, and often provoke rivalry between women. The Wodaabe mostly live on milk and ground millet, as well as yogurt, sweet tea and occasionally the meat of a goat or sheep.
Each year at the end of the rainy season, these remarkable people meet in the grasslands of central Chad to hold the spectacular Gerewol Festival. The Wodaabe clans come together for the week-long Gerewol: a series of barters over marriage and contests where the young mens' beauty and skills are judged by the young women. Here the young Wodaabe men, with elaborate make-up, feathers and other adornments, perform the Yaake dance, other dances and sing songs to impress marriageable women. The male beauty ideal of the Wodaabe stresses tallness, white eyes and teeth, so the men will often roll their eyes and show their teeth to emphasize these characteristics.
In October 2020 Inger Vandyke will be leading a unique photography expedition to Chad to visit the Gerewol Festival and photograph its participants before venturing out to explore the remote Ennedi Plateau on her second visit to the region.
Over the course of the first seven days of the expedition, we will visit numerous festival events to photograph the participants of the festival, both in their camps as they wait for each event to happen and during the events. We may also be able to photograph the festival participants preparing their costumes and make up for these unique and spectacular celebrations.
Returning from the Gerewol Festival to N'Djamena, we will have a night to rest at a comfortable hotel before we travel to the remote Ennedi Plateau in the north-eastern part of Chad.
Assailed by the Sahara on all sides, the mesmerizingly beautiful landscapes of the Ennedi are characterised by sand dunes, rugged sandstone spires, pinnacles, caves, arches and pillars. The plateau rises to 1450m (about 4460ft) above sea level. It is so remote that the journey to reach it from N'Djamena takes three days.
Hidden among the many extraordinary rock formations is the world's largest natural stone arch at Aloba (120m, or 393ft, high), some extremely elaborate rock art galleries, war relics from the long-ago Chad-Libya War and camps of the Toubou people, whose whimsical grass-roofed dwellings pierce the skies in a similar way to the pointed rock formations surrounding them.
During our exploration of the Ennedi, we will walk through hidden gorges in search of wildlife, drive over the dunes to various rock formations, photograph some of its petroglyph galleries and visit some of the tribal Toubou nomads that call the Ennedi home.
The high point of this part of the tour will be a visit to the spectacular oasis of Guelta d'Archei where nomadic camel herders bring huge numbers of camels to drink each day. Lying in one of the steepest gorges of the Ennedi, Guelta d'Archei is one of the most beautiful and dramatic geographical features in all Africa. From our camp we will take a walk to the upper reaches of the oasis in order to photograph it from above. Watching the sun light up the sheer walls of the oasis and observing the traffic of camels in Guelta d'Archei is surely one of the most magnificent sights you can experience in the world.
After our five day exploration of the Ennedi we will head back to N'Djamena as our Saharan adventure drawsa to a close.
Accommodation & Road Transport
The hotel we use in N'Djamena is a good standard. In both the Dourbali and Ennedi regions, including the journey between N'Djamena and the Ennedi, we will stay in simple camps. There will be 2-man tents (but each person can have their own tent: couples may prefer to use one tent for luggage) and a dining table with chairs. All meals will be provided and cooked by our support staff. Washing facilities are a bowl of warm water, taken behind a tree or rock and toilet facilities are a lone walk into the wilds! Participants are expected to assist with erecting ands taking down their tent. This is very simple.
 The transport for the Chad expedition will be by 4×4 vehicles. Roads in Chad are only reasonable in the cities, the few tarred highways are usually dotted with potholes. For much of our journey we will be on dirt roads or tracks.
Walking
The walking effort during our Chad photography expedition is relatively easy almost throughout. The only more strenuous excursion is the walk to the viewpoint at Guelta d'Archei, which may take 1.5 hours in each direction. This walk is mostly on solid rock in the desert with only occasional light scrambling.
Climate
Typically it will be warm to hot, dry and sunny (early mornings are sometimes cool) in the parts of Chad being visited. During the night in the Ennedi the temperatures can drop to below 10C.
Photographic Equipment
This trip is mainly a combination of people and landscape photography. We will also be looking out for wildlife like Rock Hyraxes, Dorcas Gazelles, Olive Baboons and birds in the Ennedi.
For photography with the people of Chad we recommend a travel lens such as a 24-105mm on a DSLR or mirrorless camera, or a point and shoot camera, or even iphones and ipads. On occasion you may wish to use a telephoto lens of the order of 200-300mm.
For landscape and night photography we suggest you bring a wide angle lens plus a tripod.
If you use a DSLR or an equivalent mirror-less camera for wildlife photography on this trip you should aim to cover focal lengths of between 400-600mm, with or without converters. (If your budget does not run to prime lenses, a high quality 100-400mm or similar zoom with or without a 1.4x converter can be a great alternative.)
Alternatively, you can get wonderful results in Chad with a high quality digital bridge camera with an 18-20x or higher optical zoom.
If you have questions about what equipment you ought to bring, please contact our office.
---
CHAD PHOTOGRAPHY EXPEDITION: PRICE INFORMATION
2020 provisional prices
 £4990, €5690, $6940 N'Djamena/N'Djamena. Deposit: 10%.
Includes surface transportation, accommodations, meals, entrance fees and tips/gratuities.
Single Accommodation Supplement: £150, €171, $209.
The supplement applies to the N'Djamena hotel nights. During the expedition every participant has their own tent.
This tour is priced in Euros. Amounts shown in Pounds Sterling and US Dollars are indicative and based on £1 = $1.39 and €1 = $1.220.
Air Travel To & From The Tour: Our in-house IATA ticket agency will be pleased to arrange your air travel on request, or you may arrange this yourself if you prefer.
CHAD PHOTOGRAPHY EXPEDITION: ITINERARY
Day 1
The Wild Images Chad photography expedition begins this evening at the Hotel La Résidence in N'Djamena, the capital city of Chad. Over a welcome dinner we will enjoy getting to know the group and our leader will brief our guests about the expedition in more detail.
Very Important: It will be necessary to carry out police registration today and the finalization of our travel permits. If your chosen air travel arrangements involve arriving in N'Djamena after mid-morning, you will need to arrive in N'Djamena the previous day so that there is time today to complete the formalities. We can arrange a second hotel night for you in N'Djamena, at extra cost, on request.
Day 2
The Wild mages Chad photography expedition begins this morning in the lobby of the Hotel La Résidence in N'Djamena. We will pack up our four wheel drive vehicles and drive from N'Djamena to the area around Dourbali in the Baguirmi-Chari region of the country.
As we leave the city fringes, rural Chad will unfold before our eyes and the landscape will change to the open grasslands dotted with patches of shrubs where the Wodaabe people have settled with their livestock to celebrate the annual Gerewol festival.
It is here we will set up camp before going to meet the Wodaabe for the first time.
Days 3-5
Over the following three full days we will explore the area around Dourbali, visiting market places and observing traditions that have been practiced by the Wodaabe for centuries. In this rich region of Chad, the grazing grounds provide valuable nutrition for livestock. A higher than average salt content also aids in the treatment of parasites in cattle.
The Wodaabe settle here to organize important tribal gatherings, feasts and markets in the annual celebration of the Gerewol Festival. This important feast is important to the Wodaabe, many of whom have travelled huge distances to gather here.
This carefully planned event is complex and fascinating. At the top levels of organisation are the elders, who have lost their ability to sing and dance. Instead they are the ones who urge and advise younger participants in the ways to celebrate and attract a mate.
Wodaabe men use this important celebration to exchange news, make friends and have love affairs. Some of these affairs may lead to marriage, but this is never an obligation. Participants are free to choose. Women may choose to spend a night with a man, or select a husband at the festival. For the men, it is those with the brightest smiles and most elaborate dances that generally win the most beautiful girls.
We will spend our time camped amongst the Wodaabe people, joining them for spontaneous parties, watching them prepare for dances and learning about their cult of beauty which is a cornerstone of Wodaabe life. Their joyful creativity and knack for disguise is unrivalled in the people of the Sahel and these extraordinary days will allow us to be completely immersed in their nomadic world.
During our time in this incredible region we will also visit the lively, colourful local market in Dourbali town.
Day 6
After our last few hours around the Wodaabe people, we will drive back to N'Djamena for an overnight stay at the Hotel La Résidence.
Days 7-9
Today we start the three days/two nights journey to reach the Ennedi Plateau from N'Djamena. The often rudimentary roads and the great distances to cover in Chad means that we will need to spend two nights camping en-route, in the Mongo and Abeche regions, before we reach the market town of Kalait, the last before the vast region of the Ennedi begins. We will stop in Kalait to stock up on supplies before we drive north to spend our first night camping on the spectacular Ennedi Plateau.
Days 10-13
Over the course of these four days we will explore the incredible sandstone features, oases, tribal villages, ancient petroglyphs and war relics of the beautiful Ennedi Plateau.
This otherworldly region of Chad is home to the Toubou people, who move through this area on the backs of their camels. If we are lucky we will meet some of these nomadic people in their villages or as they bring their camels to water in the oases of the Ennedi.
The beauty of the Ennedi is difficult to express in words. If you tried to imagine a wild landscape dotted with sand dunes, jagged massifs, hidden rock arches and grottoes, you would be starting at the right point. Now imagine such an incredible place with virtually no tourism whatsoever and the Ennedi becomes an otherworldly destination to explore.
During our stay in the region we will explore the Aloba Arch, Tokou Massif, Bamena Massif, Bechikele and Bechike Gorge, Katchabi and the breathtaking Guelta d'Archei, the Ennedi's most famous oasis.
Our exploration will utilize our 4×4 vehicle as we travel between the various regions of the Ennedi, where we will stop and take short walks to do photography.
To enjoy the best view of Guelta d'Archei, a more strenuous trek is involved. This relatively straightforward trek takes about 1.5 hours in each direction. At the end of it we are rewarded with a view that is perhaps one of the most extraordinary in all of Africa. The sheer, smoothly-eroded, red-ochre cliffs surrounding the oasis of Guelta d'Archei are stunningly beautiful in the early morning and we will enjoy watching them change colour as the morning light illuminates different parts of the oasis with time. On the trek we may also see a variety of birds, rock hyraxes and even one or two of the last Saharan Nile Crocodiles if we are lucky. Guelta d'Archei is truly a breathtaking high point of any visit to the Ennedi.
Our camps in the Ennedi are not fixed. We will determine good places to camp and make the most of the photographic aspects in each area as we travel through this extraordinary region.
Days 14-16
After a last sunrise in the Ennedi region we will start on our three day return journey to N'Djamena.
Day 17
Today we will arrive back in N'Djamena in the late afternoon, in time for a farewell dinner to celebrate our amazing journey through Chad.
(One or more day-use rooms will be available, at no extra charge, for washing and changing for anyone leaving N'Djamena tonight. If your travel arrangements require an overnight at N'Djamena we can arrange this for you on request.)
Inger Vandyke
Professional wildlife photojournalist and expedition leader Inger Vandyke has a long-established photographic career publishing images and stories in over 30 publications worldwide. She is a freelance contributor to the Asian and Ocean Geographic journals and is also a Charter Member of Ocean Geographic. Inger is a long standing board member of the Southern Ocean Seabirds Study Association (SOSSA), the longest continual study of the Wandering Albatross at sea in the world.  In 2016 she was appointed as the Guardian of the Heard Island and McDonald Islands Key Bird Area with Birdlife International.
During the course of her career, Inger has been involved in numerous other conservation programs, including sea turtle research, hammerhead shark expeditions and the preservation of Critically Endangered species such as the Orange-bellied Parrot and Brush-tailed Rock Wallaby.
She has led numerous photographic tours, ranging from day trips to explore the limits of timed exposure photography to extended journeys that focused on wildlife photography in remote areas or on the vanishing cultures of the Himalayas and Africa. Inger is a skilled tutor and is always pleased to be able to help her group members learn new things and generally get more out of their photography, whether in the field or while using Lightroom or Photoshop.
In 2018 Inger was honoured to be appointed as a Photographer of India for the prestigious international salon "Atlas of Humanity" and since then her work has been exhibited in Desenzano del Garda (Italy) and also in Paris as a part of this project.  The Atlas of Humanity seeks to document the humanity of the world in all its forms including tribes, cultures and communities that are disappearing.  Inger's work with the former artist's colony/slum of Kathputli in Delhi now forms a prominent part of this project.  You can read about Kathputli and see a gallery of Inger's images from there on this link https://www.atlasofhumanity.com/kathputli
As everyone who travels with her agrees, Inger has a natural talent for making people relax while she creates images of them, even when the cultural gap is pretty wide. Her images speak for themselves. Take a look at ingervandyke.com
You can also keep up with Inger's travels by following her on instagram @ingervandyke_official.
An experienced expedition leader for over twenty years, in 2013 Inger was honored by being made an International Member of the Explorer's Club for her work in documenting the vanishing cultures of Tibet and in 2015 she was appointed as a Fellow of the Royal Geographical Society for leading her remote Western Tibet Expedition.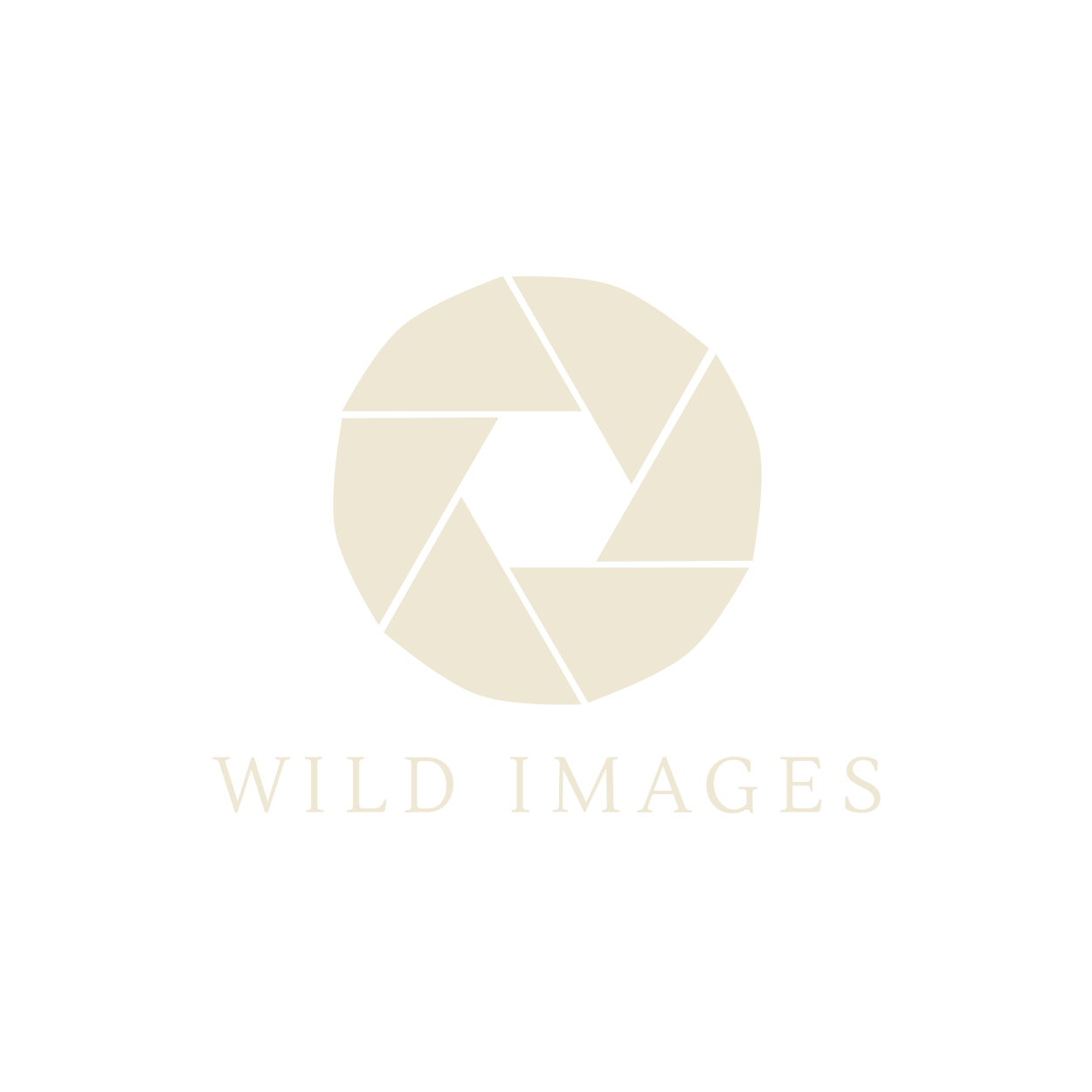 ---
local guides will also assist